---
Lifestyle / Alcohol
Royal Salute Presents the Asia-Exclusive 24 Year Old Cognac Cask Finish
The new expression is Royal Salute's first-ever whisky that is finished in a Cognac cask.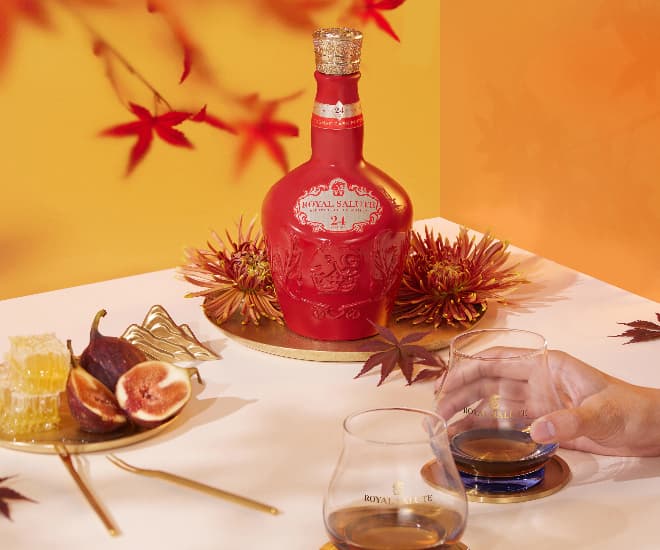 For the first time, Royal Salute has unveiled its first-ever Cognac cask finish blend. The 24 Year Old Cognac Cask Finish is the new permanent expression exclusive to the Asian market and conveys a luxuriantly rich profile with an opulent character. Minimally matured for 24 years, this exceptionally aged whisky has been crafted by Royal Salute Master Blender Sandy Hyslop.
While Royal Salute was initially created to commemorate Queen Elizabeth II's coronation and the 21-gun salute that honoured her, the tradition that informs the brand's art of whisky blending is not set in stone. Just as the late Queen has modernised the role of the British Royal Family, the brand is firmly engaged with the happenings of today's world. It constantly pushes the art of blending to new heights with innovative and ambitious forms, culminating in a range of expressions including this new 24 Year Old Cognac Cask Finish.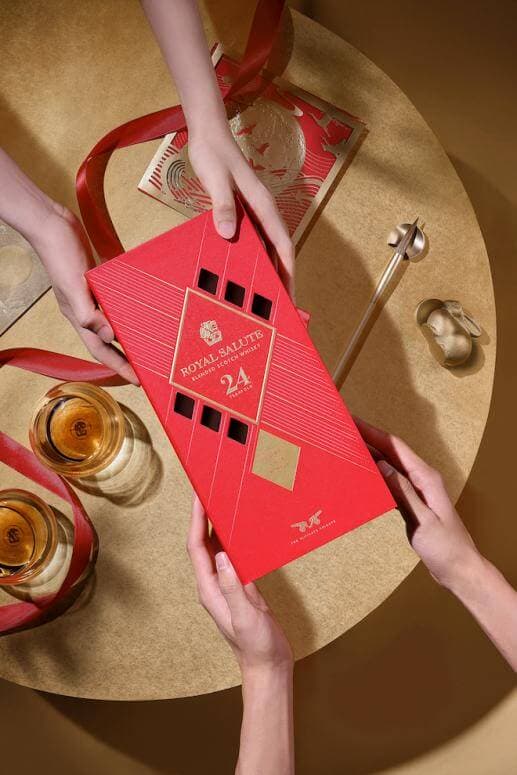 The 24 Year Old Cognac Cask Finish is a blend of exquisite whiskies hailing from renowned distilleries of Longmorn and Strathisla. It represents a first in the brand's illustrious history because the liquor has been fully finished in first fill Cognac casks made from the finest French oaks. Master Blender Sandy Hyslop's virtuosity is evident in this Asia-exclusive whisky, which he diligently tended to and patiently bottled after waiting for the ideal time for the cask to transfuse the right flavour into this beautiful mix.
Aged for at least 24 years, the 24 Year Old Cognac Cask Finish exudes notes of dark cherries and toasted oak. These are followed by sweet hints of marzipan, rich caramelised figs, lemon curd and peach in syrup. Perhaps due to the use of Cognac casks, it adds a fruitier dimension to the whisky. Upon tasting it, tones of summer berry compote, thick creamy caramel, and a touch of warm cinnamon take over the palette. The finish is long and rich with a slight spice.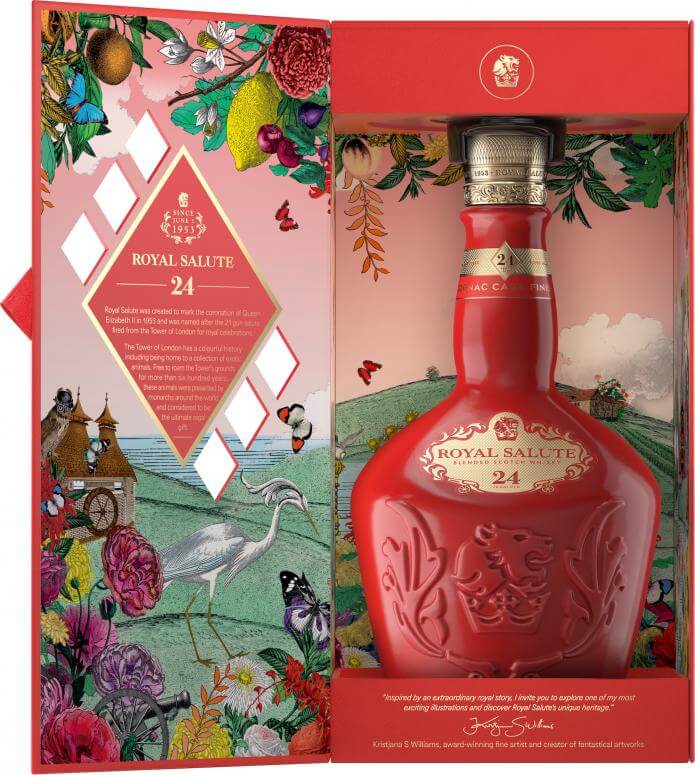 Housed in a red-coated glass flagon, its colour holds symbolisms of regality and auspiciousness. The latter has great significance to the Asian market and could be a popular gifting pick during the upcoming festive season. On the packaging, its design tells the story of the expression's journey from its iconic Strathisla distillery in Scotland to the emblematic Tower of London before settling in the Far East where an Asian garden pagoda and bridge surround it — the perfect location to indulge in the 24 Year Old Cognac Cask Finish.
The 24 Year Old Cognac Cask Finish retails at S$390 and is only available on LeCercle.sg. Please email hello@le-cercle.sg for queries.
For more alcohol reads, click here.
---