---
Lifestyle / Alcohol
Royal Salute 26-Year-Old Scottish Oak Cask Finish: Regal Celebration
As part of its Kingdom Collection, Royal Salute unveils its new expression fully finished in ultra-rare Scottish oak casks.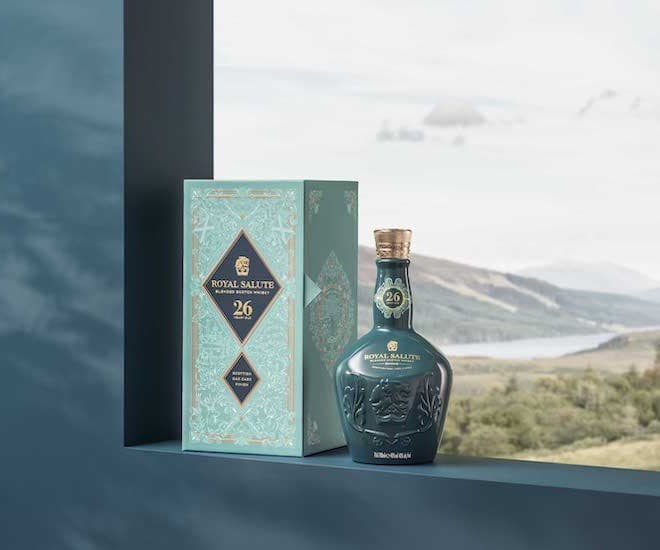 The Royal Salute 26-Year-Old Scottish Oak Cask Finish is the whisky house's first-ever expression fully finished in virgin Scottish oak casks. These ultra-rare woods give an extraordinary depth of taste and distinctive toasted flavour to the Royal Salute blend.
Just like how the Royal Salute brand came to be in 1953 when it was established in honour of Queen Elizabeth II's coronation, the 26-Year-Old Scottish Oak Cask Finish is part of a limited-edition series crafted to celebrate the majesty of kingdoms around the world.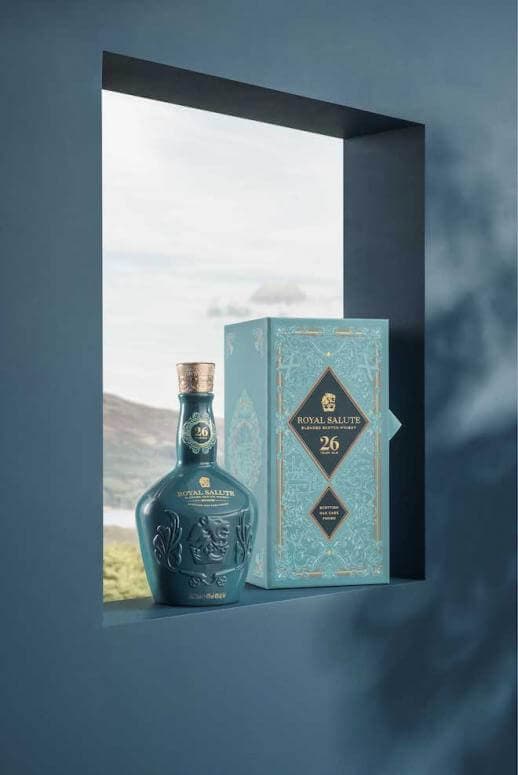 For this 26-Year-Old Scottish Oak Cask Finish, its inspiration comes from Scotland, a place that's rich in heritage, royal traditions and breathtaking landscapes. Royal Salute's Master Blender Sandy Hyslop expertly crafted the new blend with selected oaks sourced from a single sustainably-managed forest.
"For this unique expression, I wanted to really encapsulate and balance the robust and distinctive flavours of wild Scottish oak casks into a blend that carries all the quality hallmarks expected of Royal Salute," says Hyslop.
"Working with such precious casks was an extremely meticulous yet exciting task and adding this rare finish to the new blend has not only allowed us to release a whisky that offers a whole new dimension for Royal Salute lovers to discover, it also perfectly depicts the captivating and wondrous characteristics of Scotland."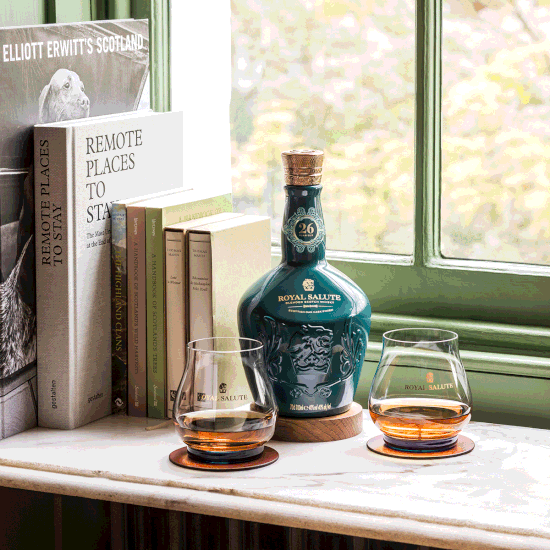 The result? A medley of sweet and nutty profile, enriched by aromatic notes of toasted oak and subtle spices. Whisky lovers will enjoy the long and rich finish of this limited-edition blend. The 26-Year-Old Scottish Oak Cask Finish is housed in a vibrant earthly green flagon, reminiscent of the verdant Scottish forests where oaks are found. The gift box also features intricate illustrations and golden motifs synonymous with Scotland and its iconic Strathisla Distillery — where all the precious Royal Salute blends are safely kept locked away.
The Royal Salute 26 Year Old Scottish Oak Cask Finish will be released in Singapore in limited quantities on www.le-cercle.sg. Email hello@le-cercle.sg for information.
For more alcohol reads, click here.
---