---
Lifestyle / Alcohol
Mix It Up With Asprey Starboard Cocktail Shaker
This one-of-a-kind conversation piece is the classiest way to get a party started.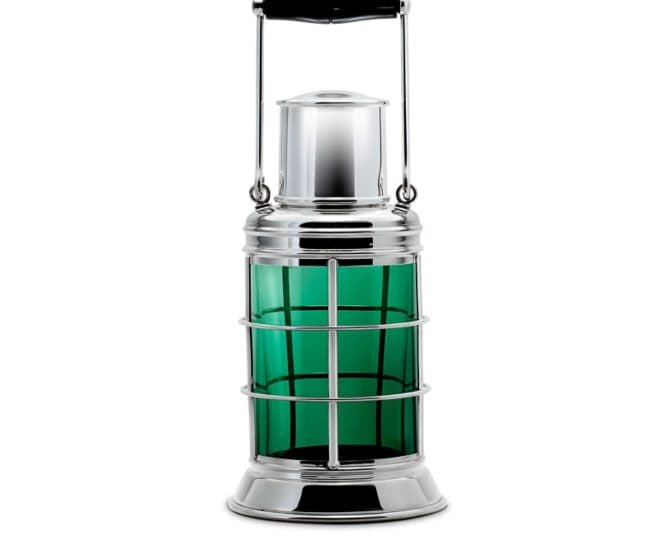 We often pay attention to what goes into a cocktail but we usually ignore the tools used to create it. That would be impossible with Asprey's Starboard cocktail shaker, which at first glance looks like an oil lamp. Made of sterling silver, the unique barware is completed by a body in emerald green glass, a reflection of the green lights that adorn the starboard side of boats. Don't be shaken (pun intended) by the hefty $8,800 price tag; we're certain this sophisticated tool will make your home mixology adventures a lot more exciting. If nothing else, this little wonder will stir up conversation at any mixer you host.
Buy the Asprey Starboard cocktail shaker here.
---