---
Cars
Yacht Style Issue 58 Out Now
The second issue of 2021 features Sunseeker's new Manhattan 55, a profile of the British yard's new Hong Kong dealer, NextWave, focuses on selected Yacht Builders in Asia and highlights Sustainability focus of major catamaran builders. Plus … exclusive interviews with Sunreef Eco ambassador Nico Rosberg, Imperial Director Julia Stewart, Bali Catamarans founder Olivier Poncin and Mike Simpson as the owner of a new Beneteau Oceanis 46.1.
Yacht Style has released its second issue of 2021, featuring Sunseeker's Manhattan 55 on the cover. Among four yachts profiled in Review, the Manhattan 55 is the first of Sunseeker's 'Famous Five' new models to sell into Asia, even before its official world premiere – online, of course.
Along with launching five fresh models, the famed British builder has appointed a new dealer in Hong Kong, NextWave Yachting, a dynamic company led by a tight-knit group of friends and which is the subject of Profile this issue.
Hong Kong remains the region's leading market for sales and activity, as evidenced by two other yachts profiled in Review. The first Fairline Squadron 50 in Asia was quickly sold by Simpson Marine soon after arriving in the city and there are more models to come.
Also in Review, the Sanlorenzo SX112 premiered late last year will arrive in Hong Kong in the summer and is among a wave of ongoing sales by Sanlorenzo Asia.
The Review section opens with Damen Yachting's first SeaXplorer 77, the spectacular La Datcha, a charter yacht with a remarkable itinerary.
Mike Simpson founded Simpson Marine in 1984 and still heads Asia's largest yachting dealership, yet he found time to buy a Beneteau Oceanis 46.1, the first sailing yacht he has owned for over two decades. In Owner, he opens up about his new prized possession and how taking it out reminds him of the 'yachting freedom' he has been promoting for coming up to four decades.
Hong Kong's Cheoy Lee is arguably this region's most historic boat builder and CL Yachts, its new brand of luxury motor yachts, leads our annual feature on Asia's Yacht Builders as it continues to develop an expanding range.
Kingship Marine, also headquartered in Hong Kong with a shipyard in Guangdong, has a strong history in superyachts and is diversifying into powercats. Heysea, mainland China's leading superyacht builder, launched a 43m, 701GT powercat last year while continuing to build a series of 100ft-plus monohull superyachts.
Imperial is renowned for managing the 136m Flying Fox and 107m Lana, two of the world's biggest charter yachts, but these are proving far from exceptions as the Monaco-based brokerage continues to sign huge projects including builds for the 100m Project Titanium with Admiral in Italy and an Amels 242 with the Dutch yard. In Leader, Director Julia Stewart explains the company's rapid rise in the sector and why it has such a close relationship with leading superyacht builders.
Also in Leader, Olivier Poncin talks about creating and growing Bali, which has quickly established itself as one of the world's leading brands of cruising catamarans, with distinct design features and an increasing presence in Asia.
Bali also features in our Sustainability series, which focuses on catamaran builders and their efforts to make their boats greener. Silent-Yachts has been a high-profile proponent of eco-friendly yachting, while Fountaine Pajot will soon reveal a global vision based around becoming a leader in sustainability.
Sunreef Yachts is developing its solar-powered technology in-house and is set to launch the first models in its new Eco range later this year. The Polish builder has also secured Nico Rosberg as an ambassador for the range and the former Formula One champion speaks to Yacht Style about why his new career is focused on green technologies and e-mobility start-ups.
Yacht Style heads inland into northern Italy to visit the Absolute Yachts facility outside Piacenza, where this special company operates a self-contained hub of in-house innovation, automation, craftsmanship and friendly, family-style management.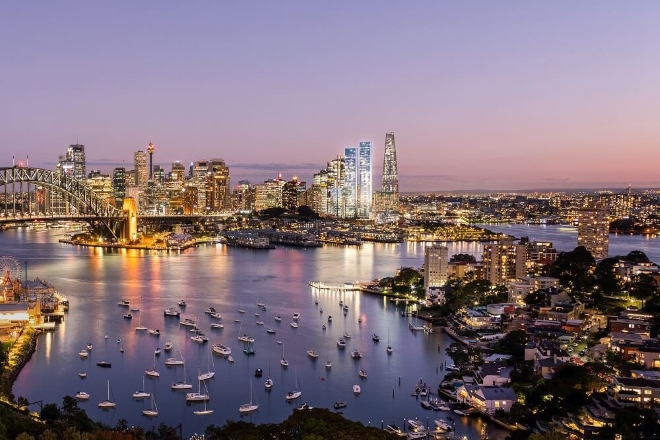 In Luxury, there are special features on the new Mercedes-Benz E-Class and One Sydney Harbour, one of Australia's most luxurious residences, while Events covers yachting occasions in Vietnam, Taiwan and Australia.
As well as the print edition (see subscription link below), Magzter remains home to the online version of Yacht Style, while other platforms include the website, Weekly Read enews, Instagram, LinkedIn, Facebook and YouTube:
• Print (subscribe)
• Website
• Magzter
• Instagram
• Instagram (Charter)
• LinkedIn
• Facebook
• YouTube
---