---
Style / World of Watches (WOW)
Watches As Investment and other Surprising Findings in Knight Frank Luxury Report 2018
With the recent lacklustre performance in cryptocurrencies and poor interest rates, investors are looking for new asset classes. Property, wine and art have become popular investment assets of late and the 2018 Knight Frank Luxury Index shows surprising growth potential in watches and classic cars
In 2017, art was almost at the bottom of the Knight Frank Luxury Investment Index (KFLII), but 12 months on, investment grade art has moved up and overtaken wine wine to claim first place with 21% growth in Q1 2018. That said, the Luxury Investment Index also offered some surprising findings which could herald potential new asset classes like classic cars and watches as investment.
With the recent lacklustre performance in cryptocurrencies and poor interest rates, investors are looking for stable, growth-potential, asset classes. Property, wine and art have become popular investment assets of late but why is no one seriously considering watches as investment?
Watches As Investment and other Surprising Findings in Knight Frank Luxury Report 2018
 "How many Basquiats are there? Hundreds. Leonardo has just 15 paintings." – Robert Simon responds to criticisms, making reference to prices for Jean-Michel Basquiat's 1982 painting of a skull which sold for US$110.5 million in May 2017
Christie's sale of Salvator Mundi by Leonardo Da Vinci for a staggering US$450 million, shattering the previous US$179 million record set by Picasso's Women of Algiers in 2015 really focused the world's attention on the art market. Discovered by Robert Simon at a small Louisana auction in 2005, with fewer than 20 works in existence acknowledged to be Leonardo's, and the rest hanging in museums,  Simon's Salvator Mundi was of questionable provenance even to the discoverer himself. Paying only $10,000 because he thought it was a copy by Leonardo's apprentice, the poor condition of the artwork hampered research and restoration during the 6 year period while his discovery was kept under wraps. It was finally unveiled as part of a special Leonardo exhibit at the National Gallery in London in 2011 when fervour reached fever pitch because the last painting by Leonardo to be discovered took place over 100 years ago, it was the Benois Madonna, which re-emerged at the Hermitage Museum in St Petersburg in 1909. Here was an asset, of arguable provenance, crushing the auction house's appraisal of nearly $100 million with a 4.5x multiple including auction house premium.
Yet, if you look at watchmaking, with all its documented paperwork, from the manufacture themselves, to a lineage of family ownership and photos, many are still hesitant to consider despite the paper trail,  watches can be a valuable investment. Examples abound: Worn by actor and racing aficionado Paul Newman, his Rolex Cosmograph Daytona was a gift from wife Joanne Woodward with the inscription "Drive carefully me" – the watch was recently sold by Phillips for $17.8 million, almost 18x more than the initial estimate of $1 million. Furthermore, consider that all other vintage models similar in appearance, regardless of whether it was worn by Newman himself, have all earned the nickname "Paul Newman Daytona", and even if they don't fetch eye-watering hammered prices like the original "Paul Newman", they still garner demand and value hundreds of times – the Ref. 6263 Daytona recently featured in Crazy Rich Asians was worth half a million dollars, way above its initial retail price of $200 ($7,200 adjusted for inflation) at debut in 1963.
Watches, along with items like stamps, antiques, and vintage cars, are a growing new form of alternative investment with some affluent Singaporeans often investing some 5-8% of their wealth in these alternatives. It's worth noting that unlike most other asset classes, an alternative investment like watches has a low correlation to other assets like stocks and bonds and to the financial markets in general. A stock market boom or crash might alter the value of gold but these fluctuations do not directly impact the value of your watches, in fact, they might even hold steady. A great example of that are pocket watches that almost always hold its value, hence there is a steady surge in the number of collectors for the best pocket watches in the market.
Why do Watches make such great investments?
According to Knight Frank Luxury Index 2018, watches make great investments because as an asset, they are surprisingly resilient and non-volatile, a 10 year asset price volatility study placed watches as second only to collectible furniture with classic cars, stamps, the FTSE 100 and even gold as among the most volatile assets.
More importantly, tracking the Knight Frank Luxury Index of performance by asset class, though watch investments only showed 5% growth across 12 months, longer 5 and 10 year periods showed promising returns. Investment grade watches managed to grow a whopping 23% across a 5 year term and 69% over a decade. While it is true that it is not the most appreciable assets, it is the least volatile which makes it a safe middle ground with little downside.
Then of course, there is the emotional draw of watchmaking which makes it an asset unlike most other than art, wine and whiskey. There's a level of artisanship associated with fine watchmaking – from the ingenious mechanisms used to calculate and track our temporal place and position in the universe, to the artistry involved in decorated, finishing and generally dressing up a timepiece from both inside and outside, the world of high horology serves as a multi-dimensional canvas that combines art and science in one genre. Think about it, your timepiece is simultaneously an artistic canvas (via the dial) and a sculpture (via the watch case and movement) on your wrist (high exhibition factor).
As an asset, watches make conversational talking points that you carry with you, unless you are wont to bring about pieces of art or prone to showing off your car keys at meetings, your wristwatch carries a greater probability of being a conversation starter than any other asset.
Just what defines an "investment grade watch"?
Most Rolex sports models have the fame (or infamy – depending on which side of the buying fence you're on) of becoming worth almost double on the pre-owned market seconds after they have left the store; in fact, some models have become so popular and in-demand that stainless steel models become more valuable than precious metal models like gold. That said, a lot of this is often attributed to emotional appeal rather than true market fundamentals
Like most commodities and assets, an "investment grade watch" is often (but not always) a high value, limited supply timepiece. That is not to mean that the model is limited edition (though it is not uncommon) but simply that there's limited supply or at least, an indefinite waitlist for that particular model. That said, most investment grade watches retail prices out of reach for most middle class investors, starting with sums over 5 digits.
That said, even for the affluent, when prices start north of $15,000 for certain brands and collectible models, the hope that these timepieces will enjoy 'capital gains', that is when resale value exceeds what they original paid in the short term, becomes rare and harder to attain. The key then, is to buy low and sell high. The budding investor should preferably have the means to obtain the timepieces for lower than retail or even "underpriced" – this is where a carefully cultivated network of contacts within the watch industry – from the brands themselves, to the retailers and other serious collectors may benefit you.
Through data segmentation and relationships, the brands themselves can identify by priority, who they would want wearing their watches as soon as possible. Brands ambassadors, friends of the brand and celebrities are generally first on the list but a hardcore fan of the brand, that is to say, a civilian watch collector with crucial pieces from the brand's various collections might find himself in this rarefied circle as well – both as a word-of-mouth tool for other watch collectors and also as a "thank you" for being so supportive of the brand. Thus, when a limited edition or rare model is released, not everyone will pay the same price: a celebrity or serious collector tends to enjoy a discount largely not available to regular shoppers. Other times, a customer unwilling to wait, might consider paying substantially higher than retail price to "jump queue" – these factors usually contribute to the value it can garner on the resale market.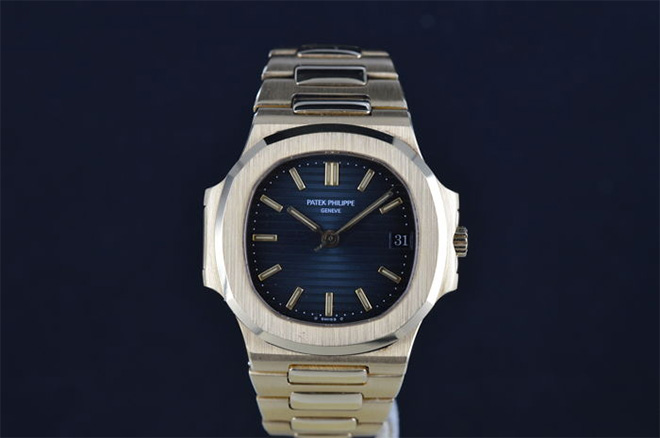 Variables which can affect your watch investment
Celebrity provenance: In case it wasn't immediately obvious, a watch worn by a celebrity of Paul Newman's stature can increase the value of a timepiece significantly as the demand side dynamics now change to encompass not just collectors but fans of the particular celebrity. Often, a model that is not traditionally valuable becomes highly sought after (and thus valuable), for instance, a Casio worn by Steve Jobs or a Seiko worn by Roger Moore (when James Bond wore the prevailing tech of the 80s). That said, not all celebrity watches have the same value, merely being an ambassador for the brand and wearing the latest model just doesn't infuse that specific timepiece with enough cultural significance.
Brand new in box: If you aren't a celebrity, even the act of wearing an in-demand watch might reduce its value but that said, in some instances, the demand is high enough that even worn (like vintage models), it doesn't make a dent to the value. As a result, most who take their investments seriously never wear or even try their watches. These are often kept in a safe until resale.
Original parts: While the external condition of the watch is a factor, most watch enthusiasts require that the calibre within is factory stock and unmodified with components not authentic to the time period. It is for this reason that vintage Rolex watches are among the few watches not sent back to HQ because the Geneva brand takes great pride in ensuring that your Rolex timepiece returns to you with specifications in line with their latest improvements and innovations. From an investor perspective, these modifications make the vintage model more robust but the drawback is that it is not longer a complete watch authentic to its period of production.
Vintage models: As a result of a thriving market for investment grade vintage watches, authentic models often pass through unauthorised or "unskilled" sources and for one reason or another have undergone servicing or updates to improve the appearance or functionality of the watches. As a result, some of the authentic or original components have been removed or replaced with generic counterparts. Often, there's even the case where brand authentic parts, not original to the time period are used to put a watch back together but even then, this affects the value of a watch considerably. Changes to the calibre are impossible for anyone less than an expert to spot, compounded to the fact where one doesn't typically open the caseback for inspection (and risk environmental contaminants getting in) until a functional problem arises. In these instances, an appraiser or a knowledgeable collector is valuable resource. Due diligence is key.
Even then, knowing all this, resale of a watch is not as simple as going to eBay, Chrono24 or Carousell – there's risk for both buyer and seller. A pawn shop is out of the question due to commission issues, an auction house simply takes too big a cut of the proceeds, meaning that you have to not just sell above what you paid but also account for the "seller's cut".
Ultimately, an investing in watches goes beyond the process of buying and selling watches, understanding which brands make collectible models might be a good starting point but to turn a decent profit requires that you also have a large network of brand or retail contacts and a database of other collectors who might buy your pieces from your collection.

You might even want to consider: Classic Cars as investments
In the chart earlier, Classic cars, showed remarkable volatility, in fact, since the creation of the Knight Frank Luxury Index, it has shown negative growth over a 12 month period for the first time. That said, the key deciding element used by the consultancy tracked classic car values of the Historic Automobile Group International (HAGI™) Top Index which showed that the classic car market slid 1%. HAGI is an independent investment research house and think-tank with specialised expertise in the rare classic cars and Dietrich Hatlapa, HAGI's founder is quick to point out that the sharp deceleration from the double-digit growth of recent years is largely because speculative investors have left the market.
"The most active buyers are the really knowledgeable collectors and enthusiasts who know what they are doing and exactly what they want." – HAGI Founder, Dietrich Hatlapa
Such buyers won't pay over the odds for cars that don't have a great pedigree or aren't in the right condition, but they are still prepared to dig deep when they find a car they really want to buy. Up for bids at the Goodwood Festival of Speed in July was an extremely rare lightweight 1961 Aston Martin DB4GT Zagato which eventually hammered for a record £10 million. The Aston was famously involved in a crash with a Ferrari 250 GTO and 250 GT SWB at Le Mans in 1962.
Consecutively, a world record was also set for the 1957 BMW 507 Roadster, a car previously owned by British racing driver John Surtees, showing that pedigree and celebrity provenance also plays a huge part in investment grade classic cars. Fetching a whopping £3,809,500, the BMW 507 Roadster was the most valuable BMW ever sold at auction at Bonhams' 50th auction at the estate. Overall, Bonhams took a total of £32 million from classic car sales at Goodwood.
---