---
Style
Patek Philippe Ref. 5711/1A Sets Auction Record
Auction house Antiquorum sold a new Patek Philippe Nautilus Ref. 5711/1A with green dial, setting a new benchmark in the overheated sports watch segment.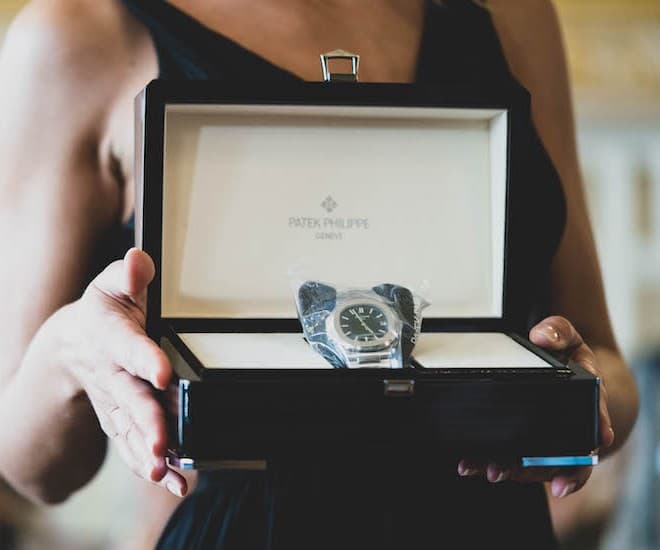 Swiss auction house Antiquorum has sold a brand new Patek Philippe Nautilus Ref. 5711/1A with green dial for US$470,000 (fees included), a new record for this model.
In fact, we think it is the highest price achieved for any wristwatch in steel, without complication, entirely new and still available at retail. The retail price on that watch is roughly US$33,000, with variations in some markets due to currency exchanges and prevailing taxes. See our story on auctions and the like for more on the subject of fees, taxes and hidden costs.
The very first lines of this story explain why this sale is news, but this is only part of it. Already, the Internet is awash in outrage about the sale of this particular Patek Philippe Nautilus ref. 5711. We have already said we do not think new watches of any sort should be appearing at auction (in the above-linked story but also in the pages of WOW). No need to revisit that point. Instead, we want to add a little colour to some details about this specific Patek Philippe Nautilus Ref. 5711/1A.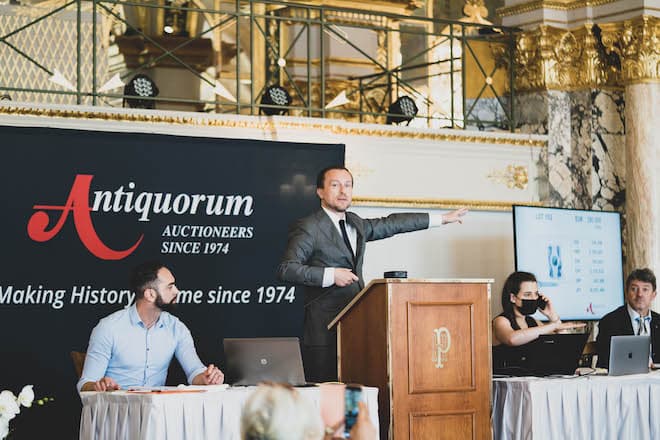 Antiquorum offered this watch complete with factory seals and papers, including the name of the ostensible former owner, which was actually reported on by at least one outlet. We'll stay away from this as we have not seen those documents amongst the press materials, but these sorts of details actually make the watch worthy of a presence at auction. One word explains this: provenance.
As has been reported elsewhere, authorised dealers are not meant to sell the watch like this, to dissuade people from flipping. About the documents with the owner's name, this is also meant to create a public record of ownership that is also meant to dissuade the practice of flipping. There is some irony here in the fact that these very details probably made this sale at auction happen.
The watch is an important milestone, even if it is a result of a comedy of errors. Only time will tell if this is the apex of a contemporary tulipmania; and woe to anyone who takes the watch out of its factory-sealed bag. Having said that, if whoever bought this Patek Philippe Ref. 5711/1A actually wears it that will be amazing.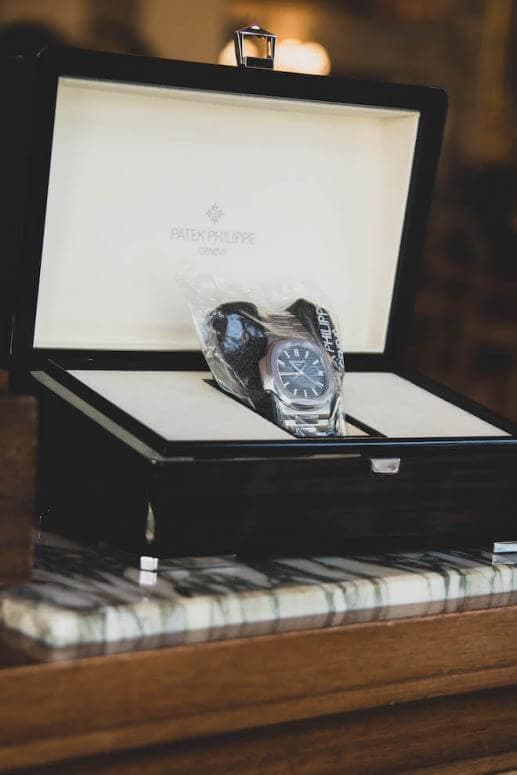 We hope that the above at least offers a fair point about why an auction house might want to set a precedent here. Of course, the record price serves as a fait accompli as they say. Where do we go from here? Down the blame highway apparently.
We think it is unfair to blame brands or authorised dealers for this and other symptoms of an overheated market. To this day, we have few available facts to meaningfully discuss tulip mania, much less figure out who was to blame. Assertions that brands can just increase production are wrong-headed, if well-meaning.
Likewise, the idea that authorised dealers can be more selective in who they sell to is also misguided. As is discussed in hushed tones, collectors in good standing are responsible for many of the watches that appear in the inventory of grey market dealers. This is simply because collectors sometimes flip too, especially when they are offered desirable watches that they themselves are not interested in. What's the harm in realising a gain when you've poured in hundreds of thousands into authorised dealers and brands alike?
There are rejoinders to the above points of course, but the point here is that there is no silver bullet solution. There are indeed some extreme steps brands could take, and are likely taking. Patek Philippe President Thierry Stern has said that even his own children cannot get a Ref. 5711 in steel so the appearance of said models at auction will no doubt be looked upon negatively. Whatever happens, this is an issue that is not going gently into the night…
Fore more watch reads, click here.
---