---
Style
Can't Get Your Dream Watch At A Dealer? Here's What To Do
Buying the watch you want can be tricky, so we've consulted a few specialists for their perspectives on trading, auctions, and the digital approach to both.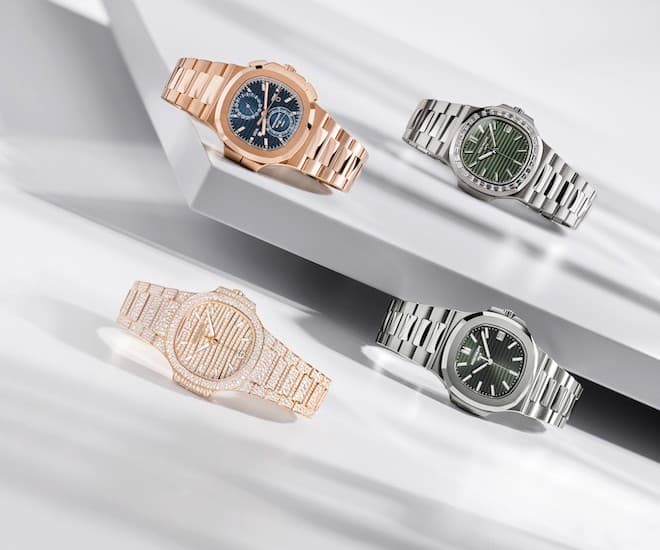 A funny thing happened on the way to publishing this story. Actually, it began long before the first word got typed. If you ever attempt to address the question of investing in watches, you will quickly find that there is only one answer: buy what you love, not what the upside might be. In fact, whatever the language, the answer boils down to that message.
Broadly speaking, that works just fine, unless you love only gold, like a certain classic Bond villain. Even then, it does not explain the phenomenon of brand new watches appearing at auction and fetching many times the retail price. It is enough to make a person who loves Rolex chronographs feel like the joke is on him. 
Now, we realise that some of you reading this may very much want the Rolex Oyster Perpetual Cosmograph Daytona, with the meteorite dial variant new for 2021. While we are not poking fun at anyone's tastes or desires here, we are pointing out that virtually no one can just walk into an authorised distributor's boutique and buy this watch. Actually, you could not buy the standard version in steel either.
After all, these are versions of what happens to be the most valuable watch in the world. We will return to the word valuable later, but for the standard version, you can register your interest and wait for some undefined period and simply expect that it will eventually be your turn. 
A thought may cross your mind though: why does no one seem to want to sell it to you immediately, or tell you how long the wait will be. Instead, it turns out that the watch is immediately available but at a totally different price, brand new, on Carousell and a random store in some quiet mall run by the equivalent of the DVD pirates of yore. That is the funny business we are referring to, and it is not only limited to just one watch, or one brand.
Watches available nowhere, and everywhere
Watches & Wonders 2021 just recently revealed many new timepieces to the world, and some of them are already unavailable. What is even stranger, to the uninitiated, is that some of the models that were replaced by new variants have waiting lists that stretch around the block and into the next century.
Lest you get excited by all these points and sense answers coming your way, this is a dense and layered topic, rather like kueh lapis. Now if you know your cakes and pastries, you know separating those layers is an exercise in futility. The best you can do is digest it. 
What we want to explore are two things — a tiny slice of cake really: First, what to do when the watch you want is unavailable from authorised dealers, and next, what happens when you do buy a watch you love, but then fall out of love (it happens with shocking regularity).
Can you sell the watch, and move on? Or do you need to consign it to your vault, and just pretend that you never had anything to do with it? To the first question, do you take the deal the watch trader is offering, so you can avoid the qualifiers that the authorised dealer might put in your way? After all, you might have to buy many watches that you do not want, just for the privilege of paying retail on the one you want. The answers are important, and have the potential to shape how you feel about collecting watches. 
For some help here, we turned to our friends in the pre-owned watches space, which is where the trouble really begins — the aforementioned funny business. First, no brand (including those that try to control their own pre-owned market) would offer any official answer on the point about watches as an investment, other than to restate the "buy what you love" mantra.
For Aurel Bacs, possibly the most famous auctioneer in the world, having hammered Paul Newman's Daytona for US$15 million, watches are not expensive, they are valuable, which is a subtle distinction. "Expensive is something that is not worth the price tag," he told GQ in 2019, intimating that any watch that hammers for a good price is one that has proven its value.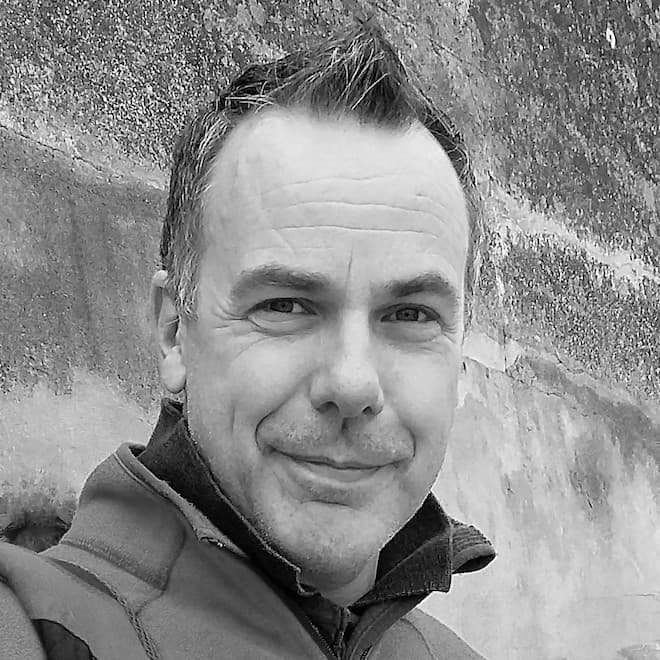 Honestly, after you hear some version of that enough times, you begin to doubt people's sincerity. Fortunately, we got a really great answer from Adrian Hailwood, for Watchcollecting.com, which fed into a great conversation. "If you buy a watch because of its value (at market-determined prices) then your watch is only worth whatever your eventual buyer says it is…What a way to live!" Hailwood said this as we commenced our chat about value in watchmaking and his work with Watchcollecting.com.
If value is indeed separate from price, as Bacs suggests, then Hailwood's words mean that just considering the resale value of the watch means it is not worth buying in the first place. That is our own editorial spin, to be absolutely clear, but we think it makes sense. 
Comments and points from our Hailwood conversation litter this story, like so many nuggets of hard-earned wisdom. For more on Watchcollecting.com too, stick around but for now, a brief introduction.
Value chain
Effectively an auction start-up, Watchcollecting.com is an offshoot from Edward Lovett's CollectingCars.com. Obviously, it aims to disrupt the auction trade, where some of the action in this story happens. Hailwood, whose own background includes auction houses, agrees that auction houses have played an outsized role in developing the idea that a watch might be an investment class. But, as he and others point out, it has always been there, and yet remains murky, as far as alternative asset classes go.
The problem, as we at WOW see it, is that a new watch that is not in any way limited should not be appearing at auction within months, selling for many times the retail price. Nor should such a watch be available for slightly less than auction hammer prices with watch traders, otherwise known as grey market dealers. 
While there are a number of examples here, we were aghast to learn that all the new 2020 Rolex Oyster Perpetual watches in the fetching colours we had seen in September sold for more than double the retail price at a Phillips auction in Hong Kong. Yes, aghast.
If you know anything about the auction scene, then you know that the hammer price does not include the buyer's premium, which can be up to 30%, if you include taxes. The appearance of these Oyster Perpetuals at auction must have been a coup for someone, but it seems a disaster for the wider world of watch lovers. 
"A new watch that is not in any way limited should not be appearing at auction within months, selling for many times the retail price"
The Rolex Oyster Perpetual is the very definition of entry level, yet somehow all the new variants showed up at auction. Press reports from everywhere indicate that the watches were almost universally unavailable after launch, and this is what we gather from our contacts in various markets as well.
We did not really believe the hype, until the auction… We note for the record here that Watchcollecting.com itself has sold these Oyster Perpetual variants, at close to the hammer prices achieved at the Phillips auction. This made us sad, of course, because the market has truly decided — for now.
Feeding into this, indirectly, are the watch traders. From their public comments, via Reddit, YouTube and Instagram, they are deeply concerned about resale versus retail prices. Well, of course, they are but they see this as a matter of value. One trader we spoke with for this story put it this way: "A watch can add value to its owner, because of how desirable it is, and this value might be far higher than its retail price."
The trader, who shall remain unnamed because this is not his day job, went a little further, explaining that he prefers to work within the range of brands that the market is interested in because his clients buy into branding messages, perceived rarity, and objective value (potential for price appreciation). Not for nothing, he too buys into such branding messages, so he is not merely an opportunist. 
Market value
This also means traders have an outsized interest in the brands that do extensive marketing. This can is even relevant to large sites such as WatchFinder and Watch Box; we do not have any comments from these firms but in dealing with another similar platform, we discussed representing a small brand, exclusively for Singapore and the region.
This is not a brand that does any advertising, and we got shot down expressly because of this fact. The platform did not want to create original marketing ideas on behalf of a brand that did not value marketing. That is fair enough, but plenty of watch retailers take on the job of marketing the brands that they carry. The message is inadvertently clear though: advertising and publicity sell watches, and Internet platforms want to benefit, but not necessarily pay the price.
Another trader expressed a point against the authorised dealers this way: would you rather pay a premium to a trader for a watch you want, or jump through hoops with the authorised dealer, who may not necessarily be an honest broker. These sorts of messages extend into social media and the Internet, and you can hear grey marketers say a variation of this exact message on YouTube. It is a powerful and compelling argument, yet if you scan the pre-owned segment, ranging from WatchFinder to Watch Box, there are alternatives. 
Since virtually new pieces, or new old stock (NOS) as seen on some lots at Watchcollecting.com too, appear for sale regularly, perhaps consider that this is a real alternative, if not an opportunity. Hailwood adds that as auction houses have increased their premiums, traders are now able to better the reserve price, because they do not have to take on the costs of the auction houses.
The traders do invest in photography, for online listings, and sometimes videos, but they have no need to do any of the KYC (know-your-customer) checks that an outfit such as Watchcollecting.com offers. There is also the feel-good factor of making the winning bid at an auction, online but especially in person. "Why buy the watch when you can win it," said Hailwood, summing up something that is relevant to buying virtually anything at auction. 
Play the game
To make this personal, for just a moment, I once penned a column for WOW posing the following question: What's in it for all the social media influencers posting wrist shots? It takes time and effort to do this sort of thing, and the idea that all these folks are just sharing their love of watches seems ludicrous. Some of the above illustrations show you why the question is important. With auction houses, watch magazines and sites such as WatchCollecting.com, things are more transparently evident. 
On that note, I acknowledge that traders are often collectors themselves, who do love watches. After all, collectors buy and sell watches regularly, and there is nothing wrong with that, or with finding better ways to facilitate such trading. But what was once limited to Internet forums and groups, where one buys the seller rather than the product has gone mainstream. Press reports suggest that watch trading platforms Chrono21 and Chronext are both pursuing IPOs in Europe. 
To be sure, more watches are being bought and sold online than ever before, especially thanks to our current circumstances. This requires a degree of accountability, which the Internet is just not good at, unless you count comment dog piles as accountability. This is one reason we are impressed with Watchcollecting.com where members of the public can watch the action unfold, but are not able to comment on anything unless they are registered with the site (all comments are nevertheless moderated, according to Hailwood, which is gratifying to know). 
We look forward to experimenting with the Watchcollecting.com platform ourselves at some point. At present, we can report that using the platforms of Watch Box and WatchFinder are far from perfect, but work better than finding deals on watch forums. WatchFinder does not have an app, which is unfortunate, but it does have a powerful YouTube channel that has become a reference point for wristwatch videos. WatchBox does have an app (Android and Apple), and it is easy to use. 
Buying time
Understanding Watchcollecting.com is fairly straightforward, if you have ever bought a watch on a variety of digital platforms, but also on the watch forums. It is hardly new, but what is new here is the structure where it is free to sell, and the buyer pays 6% plus VAT on top of the hammer price. That compares with the up to 25% plus VAT at traditional auction houses (not including what the seller pays, which varies).
Hailwood concedes that while eBay might be cheaper (it maxes out at US$750 per item) Watchcollecting.com will be doing a considerable amount or work on each sale. Most importantly, this involves Experian, the credit reporting firm, which enforces accountability on the trades. It is all quite official, so a bad faith deal might follow a seller around for years, for example.
As Hailwood acknowledges, there are plenty of fake watches out there, and those that have been significantly tampered with (either via restoration or a refurbishment that is outright fraudulent), so accountability is key. Watchcollecting.com will undertake to verify timepieces, where necessary, including to ensure that they are not stolen (via Art Loss Register's Watch Register).
This is all done in the name of creating a secure zone on the site, where sellers and buyers can feel comfortable. The New York Times reports that in most cases, sellers will keep watches during the timed auctions, and will then be responsible for shipping them to the buyers. As noted, there are a number of variables, the site does offer additional services, for extra fees. This includes professional photography. 
Now, CollectingCars.com is famous for the breadth and scope of its photography, and Watchcollecting.com will follow the same path. Hailwood told us that the site will not have quite as many photos as the car site (because watches are smaller than cars), but prospective buyers will be able to assure themselves that they can see every angle of the watch. You can also see every bid made, leading to a lot of excitement for individual lots, depending on your interest. 
For more watch reads, click here.
---