---
Style / World of Watches (WOW)
Moritz Grossmann Tremblage: Fine Finish
Glashütte watchmaking firm Moritz Grossmann reconnects with this region and celebrates its 13th anniversary with the Tremblage wristwatch.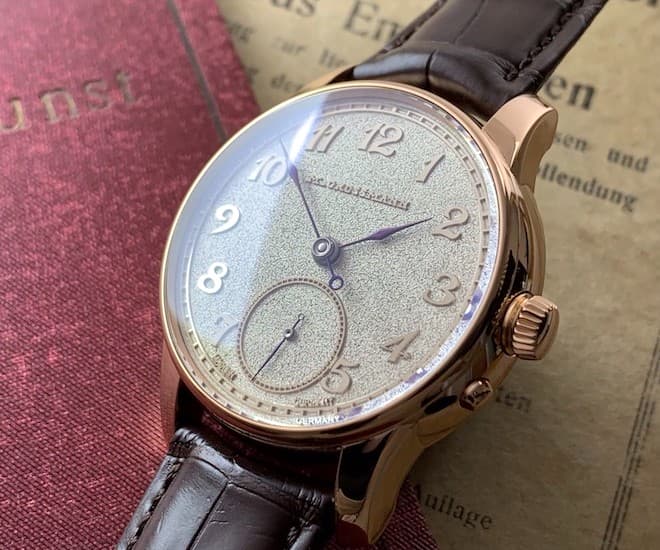 Glashütte watchmaking upstart Moritz Grossmann absolutely requires an introduction, especially with the reveal of this Tremblage watch for its 13th anniversary.
A small production firm, Moritz Grossmann does the sort of watchmaking that its more famous neighbour A. Lange & Söhne is renowned for, but at much smaller volumes. Yes, we are talking about production runs that will make the Odysseus look plentiful by way of comparison.
At first glance, you can see the common ground between these Saxon brands and then you will notice other elements shared with other neighbours such as Glashütte Original, to name just one.
All this requires an explanation, unless you already have a good grip on Glashütte watchmaking; even then, the origins of Moritz Grossmann might elude you. Why should you bother? Well, it is definitely a rising star and is sure to be making waves in Southeast Asia soon. Let us explain.
To begin with, the Tremblage is a time-only watch, without even that must-have of contemporary luxury watchmaking, the date; there is no special and exclusive complication hiding in plain sight. Despite this, we — and a few others we will reference specifically — have dedicated a fair bit of space to the watch.
If you know anything about watches, the tremblage in this Benu model's name explains it. On the other hand, the brand name explains virtually nothing to most — full disclosure, my own collecting focus is German watchmaking so I will be biased in this story.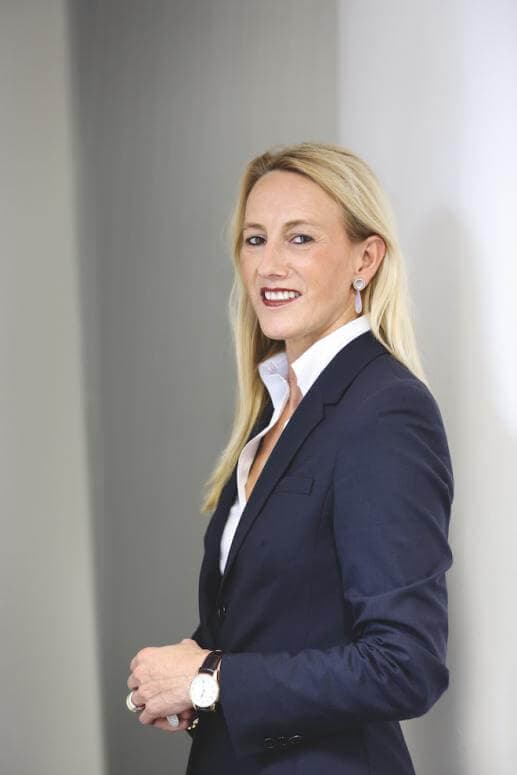 As mentioned earlier, this is a small and young firm — annual production is several hundred watches, and Monochrome reports that the goal is to hit 1,000 — established by Christine Hutter 13 years ago.
Hutter is a trained watchmaker who had various jobs in the trade, including sales and marketing, in the hallowed halls of A. Lange & Sohne, Glashütte Original, Wempe, and Maurice Lacroix. At various points, the brand Moritz Grossmann achieved notoriety for being the first contemporary brand to use actual human hair in the movement, and for the fact that Hutter initially ran the business out of her kitchen.
So, why Moritz Grossmann and not Christine Hutter then, and what does this brand have to do with the Glashütte Original 1878 Tribute to Moritz Grossmann watch?
The short answer is that all Glashütte watchmaking is related, and the historical figure Moritz Grossmann was the founder of the German School of Watchmaking. His own watchmaking business did not survive his untimely death in 1885, and Hutter actually resurrected the name in 2008. Unfortunately, that is all the space we have for a backgrounder here, but we will revisit this properly in another story. For now we must move on, finally, to the Tremblage bit.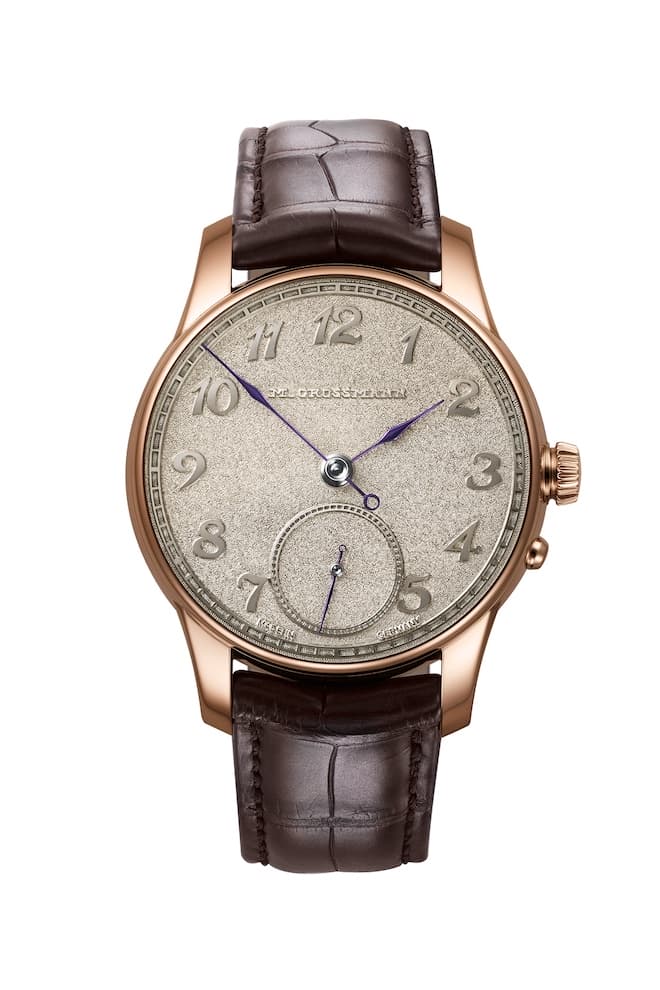 Take a good long look at the Tremblage watch, which is based on the Benu collection. Everything you see is hand-worked, and those numerals are not appliques. The solid German silver dial is a remarkable feat of traditional watchmaking, seen here with painstakingly engraved dimples.
Authors Paul Hanff and Robert Neubert describe this traditional art in this way, as cited by the Moritz Grossmann manufacture: the engraver had to set one corner of the burin into the metal and constantly move it "back and forth, from right to left, from one corner to the other".
The numerals are actually carved out of the material, first by machine but then finished by hand. The high polish makes for a nice contrast with the textural dial, while matching the signature Moritz Grossmann hands.
Connoisseurs of Glashütte watchmaking will be familiar with the tremblage technique from its use in A. Lange & Söhne's handwerkskunst series. We have not seen the Tremblage in person but we are sure those hands keep things from looking too much like the work at the manufacture across the street.
Now, we have spent a good long while on this watch without even giving you specifications. In recent memory, we have only tried the Benu Tourbillon on the wrist but this collection is quite thick, clocking in here at 11.35mm.
This brings us to the manual winding in-house calibre 100.1, which has a host of technical features traditional to Glashütte movements and some exclusive to Moritz Grossmann. These include the two-thirds plate, hand-engraved balance cock and escape wheel cock, gold chatons, and Grossmann balance.
You might also expect Glashütte stripes or ribbing but here the manufacture has opted for frosting, which is a nice fit with the tremblage of the dial. On that note, the screw heads on the movement are also annealed to brown-violet, just like the hands in the rose gold version; in the steel version, the hands are annealed to blue.
We close on a note about pricing and exclusivity. The steel version retails for €31,500 and the rose gold for €42,300, and the watches are distributed exclusively by Pacific Time in Singapore, Malaysia and Thailand. In Singapore, the watches retail exclusively at Sincere Fine Watches, and Pacific Time CEO Sharon Lim had the following to say about the new partnership: "Moritz Grossmann has long enjoyed a very good reputation among collectors in Asia. Glashütte's watchmaking has always been highly revered for its precision and high quality."
"Furthermore, Moritz Grossmann would complement our current portfolio of brands, providing customers here in Singapore a variety of quality high watchmaking. The outstanding quality, innovative mechanics and superb craftsmanship that goes into every single timepiece in Moritz Grossmann's manufactory is entrenched in the history of the manufactory that goes back to the 19th century, will meet exactly the exclusive demands of our customers. Precise mechanics from Germany and classic design are absolutely in demand in Singapore."
Moritz Grossmann has embraced the digital age so the Tremblage is available at the brand's online store as well, for a variety of markets.
For more watch reads, click here.
---