---
Style / World of Watches (WOW)
An Interview with Georges Kern, IWC's CEO
For the better part of the 1980s and 1990s, IWC was the benchmark in terms of top-notch movement engineering, being the first manufacture to machine cases in titanium and ceramic, and also to present true qualitative solutions in a new era of luxury watchmaking such as the Pellaton Winding mechanism. Probably Switzerland's best kept secret […]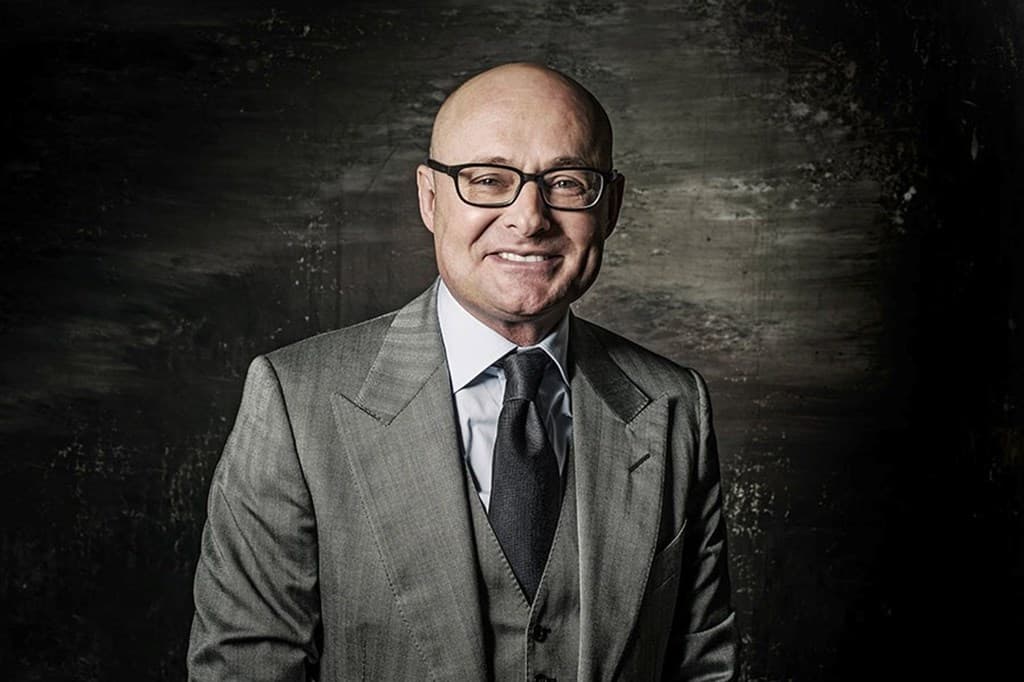 For the better part of the 1980s and 1990s, IWC was the benchmark in terms of top-notch movement engineering, being the first manufacture to machine cases in titanium and ceramic, and also to present true qualitative solutions in a new era of luxury watchmaking such as the Pellaton Winding mechanism. Probably Switzerland's best kept secret at the time, the real essence of the Schaffhausen manufacture was known to and revered by few except the watch collecting cognoscenti. Today, though, anyone who has a vague interest in luxury mechanical watches would have heard of those three letters, often enunciated with an unmistakeable technical ring. These days, nobody calls it the International Watch Company anymore, but that doesn't really matter, because the acronym sounds so much cooler.
Unlike a lot of luxury watch brands today, IWC isn't defined by or famous for a single product or product family. From the Portuguese and Portofino, to the Aquatimer and Ingenieur, and also the Pilot's Watches and Da Vinci, each collection stands in its own stead.
This has been the product development strategy implemented by its CEO, Georges Kern, since the day he took office. And that was 12 years ago in 2002. Then, Kern at 36 years, was the youngest CEO in the entire Richemont Group, which owns IWC and several other luxury watch brands. It was a watershed year for the manufacture, naturally, but Kern's results speak for themselves. Where before, IWC was an extremely niche brand virtually unknown to the wider audience, it is today globally recognised as a luxury powerhouse with an exciting image backed by hundreds of years of watchmaking technical expertise.
In this exclusive interview with WOW, Kern discusses the motives behind his latest direction for the brand, the rejuvenated Aquatimer collection released this year, as well as the importance of being focused in an ever-changing world.
What is your overall approach to managing IWC as a brand and a manufacture?
We renovate, rework and relaunch products in a cycle of five years. This is similar to the car industry. We work on the design, evolve the product, develop technical content, and of course, communicate our efforts in hopes of making these lines grow, and eventually becoming institutions. Our product lines have been with us for 50, 60, even 80 years, and they have continuously evolved.
How did this year's Aquatimer collection evolve?
First of all, it's much more expensive because of the [improved] materials, technicality and movement. We wanted to adjust the average prices to the level where the brand is. The uncanny thing is that every time we relaunch a product, some other line suddenly looks older. When we relaunched the Portuguese, the Portofino looked old; when we relaunched the Ingenieur, the Aquatimer needed revamping. I think it's a positive circle. So we worked a lot to inject technical content including new materials like bronze. We continue using titanium which is a very typical material for IWC, and the overall product design is more mature. We don't have the yellows and oranges we had before. I think we are more grown up now than before, so we need to associate sportiness with some elegance.
When you say that the brand is more mature now, does it mean you are moving away from the younger generation?
I don't mean we're mature in terms of age, but in terms of appearance. The brand has matured, but we're not losing young customers. In fact, we're gaining them. IWC is a very cool brand. We know that from market research and we have a great modern, contemporary image, one of the best in the industry. But there are some things I wouldn't do today which we have done, say, 10 years back. This is brand building. It's how you create brand content and equity. It takes decades to evolve the brand, and you have to do it very carefully.
This year, IWC offers the first complicated and the first bronze Aquatimer. Is this an indication of the maturity you were speaking of?
Much more important than having a complicated watch is the look. It is mature and a lot more high-end than it was before. But you also need to illustrate this through the movement, which was why we did it. We've done so for other lines like the Portofino and the Ingenieur, and it worked. People like specialities. All 50 pieces of the Aquatimer perpetual calendar were sold out. Like the Ingenieur, all the specialities were sold  out immediately. Because they are limited and feature special materials, people understood that they are high-end products.
Can you talk to us about trends in general? Where do you see things heading? People have been talking a lot about smaller, thinner watches and the Aquatimer is quite the opposite. Tell us what you think is going on.
This is nonsense because every brand has its identity and everything will always exist. Everything in watchmaking has been done since 200 years ago. Believe me. But that's not the point. The point is how you build your brand. It's the brand that sets the trend, not the product. Do you have a cool aspirational brand, yes or no? If it's a yes, then people will buy your brand. People buy foremost a brand before they buy the product. IWC is particular because we are, in marketing terms, called a 'love' brand meaning we have less awareness than others, yet we are much bigger. Consider this: Everybody knows Siberia but nobody wants to go, right? So it's not just about awareness but the quality of the awareness. We know from research that people tend to buy two or three IWCs. At other brands, they buy only one because frankly, all their watches look alike.
What is your success formula?
I've always been asked what the keys of success are, what are my vision and strategy, et cetera. We don't hide our vision and strategy. It's written in any newspaper in the world. Yes, you need vision and strategy, you need to know how to position your brand, and you must able to define what your brand stands for in three things, like IWC is masculine, sober design and technique. But more important is implementation. For example, in football, everybody knows the strategy of Pep Guardiola. Now, you go to FC Schaffhausen and ask those guys to play like Pep Guardiola is asking you to play. It doesn't work! You can say what you have as a vision, but the real question is: How do you implement it?
If I buy an expensive television and it doesn't work, I can bring it back and get a new one on the same day. If I buy a watch and something is broken, I have to wait sometimes half a year to get a push button fixed. Do you feel pressurised to do something about this?
All the time! After-sales service is a cost. People who think that they would ever make money through that, I say forget it. The problem here is two things: Infrastructure and logistics. For instance, if a vintage watch gets sent in, you might not have the components. If you're in China and there aren't enough watchmakers there, so the lead-time increases. This is constant work and it's always difficult to be up at the level you want to be.
Do you consider masculine appeal when pushing out new collections? Last year it was cars and noise, an über masculine pitch, and this year it feels more fluid and potentially more attractive to a greater audience.
It's very much a gut feel. If brand building would be an exact science, then everybody would do a brilliant job, wouldn't we? And there are many failures out there. It's really the instinct. Also, I test a lot with celebrities. It's interesting how they're always spot-on about the details because they have everything. When we show them something new, their comments are usually very helpful.
What were your main concerns in revamping the Aquatimer?
We began with the turning bezel. We've always preferred watches with wide openings and a turning bezel doesn't afford that. We needed something more sophisticated than the turning bezel with crown, which everybody already has by now. That was the starting point. Then, we decided we need a technical, sober design with a touch of coolness. It was a very long process. I can show you an unbelievable number of designs we refused. Many of them were beautiful designs which unfortunately did not fit. See, that's judgement. You have to be able to see what's beautiful per se and what fits the brand.
I'm sure you don't like making market predictions, but would you say for 2014, there would be room for more growth, or is IWC's growth going to come mainly from gaining market share?
I have no idea. And what should I do anyway? We are an industrial company. I am building a new manufacturing centre which costs 35 million Euros. We took this decision three years ago for many reasons. Our company has been here for 150 years and will be for another 150 more. We're not bankers, we don't make deals in three months. We have cycles, and our cycles are long. I've never fired anyone because of economic reasons. That's the only thing I never want to do in my life, because it would be my failure.
Do you see a comfortable ride ahead?
We cannot fight external factors. That's the only thing I'm afraid of. I'm not afraid of anybody here [in Geneva] or in Basel. The only thing I'm afraid of is factors I cannot influence. Currency, variations, debts, et cetera, because what are you going to do? When there's drama, you just have to be better than the others. Let's not forget we have very long cycles. Machines, investments, write-offs, toolings… These take years. Years! It's why we're also careful in employing people. You don't want to get rid of them when there's a crisis. You want to keep all your watchmakers and employees.
Can you think of a drama similar to the Quartz Crisis that might really affect the watch industry?
Humankind has the tendency to forget. Take the last 24 months and consider all the dramas, from Fukushima to Greece getting out of Euro. The problem today is that the number of crises has increased. In the old days, you had a war every 50 years. Now, you have all kinds from financial to ecological to political drama. The watch industry is a very stable one, relatively speaking. How do we adapt our industry to a market and environment that's changing all the time? One thing we can do is build brand equity.
Can you see new markets growing for you?
You have to go where the children are. You cannot fight demographics, and the children are in Asia. Look at the populations where they are. Asia will continue.
Do you ever watch what your competitors are doing?
You have to set trends. IWC is big and I think there are more people watching us than we are watching them. When we do stuff, people watch us. But for me, I don't care what they do. When you constantly look left and right, you'll zigzag. There's a quote I like by this German footballer. It's a stupid quote but I love it. This guy named Podolski who's playing for Arsenal. He's very young and the first time he played for the German national team, they were up against Brazil. He's not the smartest guy around, but he's funny. A journalist asked him how he plans to take on the Brazilians, what is the game plan, and so on, but all he said was, "I don't care, give me the ball, I want to make a goal." And think about it, sometimes this is the only mentality you should have.
---