---
Style / Jewellery
Francesca Furzi's jewels
Francesca Furzi is a designer who lives in Turin and her first collection is the consequence of the road she has taken in life, her studies and the experiences that characterize her personal style. She was born in a place where they maintain a strong connection with ancient artefacts and traditional work and craftsmanship: Tuscany. […]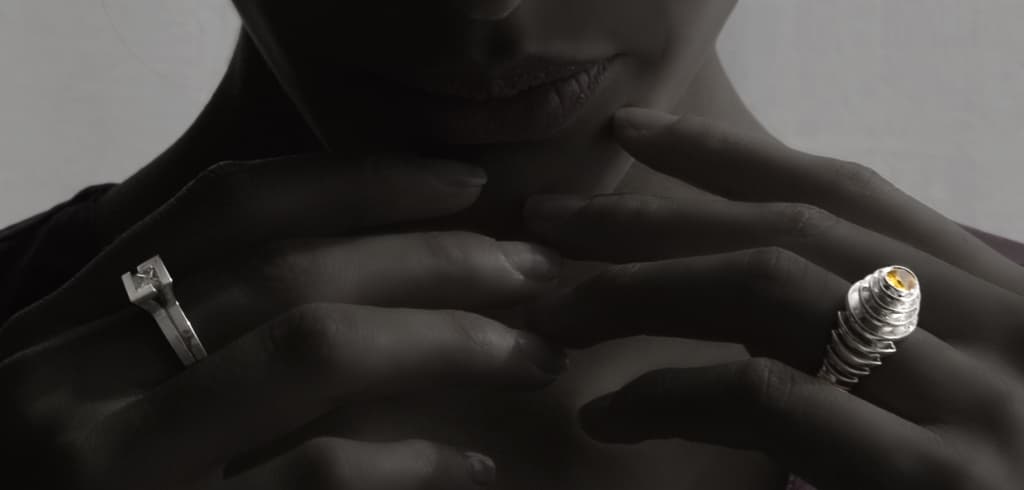 Francesca Furzi is a designer who lives in Turin and her first collection is the consequence of the road she has taken in life, her studies and the experiences that characterize her personal style.
She was born in a place where they maintain a strong connection with ancient artefacts and traditional work and craftsmanship: Tuscany.
The first collection of Francesca Furzi seeks the eternity of beauty, a search that is handed down by the antiquity, crossing the roads of the most ancient civilizations because the jewel has reached us from distant epochs.

Every jewel is fruit of a search influenced by the art of sculpture, from the concreteness of the technical sketch, from the harmony of the forms of the automobile, from the fashions, but also from history and other cultures.
The collection of Francesca Furzi is a limited edition and each piece is numbered. Produced entirely in Italy, handcrafted with passion and commitment by experienced hands.
Each jewel is made even more precious using diamonds and/or precious stones cut to perfection.
Pagoda takes inspiration from Buddhist architecture, full of charm and mysticism. In the ring, the concentric and smooth, concave surfaces are illuminated by diamonds that seem to glide along sinuous lines.
An intense glare culminates in the central stone. Stacking up the basic shape, the volume of the ring rises towards the sky, looking like the roof of a distant pagoda.
Padaung is inspired by the tribe Padaung. Just like the face of the women of this tribe Padaung, in this creation the diamond, approx. 1.75 ct. appears almost suspended on the rings that rise upward in a surge of eternal emotions.
---