---
Style / Jewellery
De Beers Amulets Collection
DeBeers creates another legend to enhance the mystique of its diamonds, this one featuring benevolent spirits who lived in the stars—until the most mischevious of them played a prank that brought them all crashing to earth as diamonds. The Amulets Collection draws its inspiration directly from De Beers' native Africa. It highlights each spirit, from […]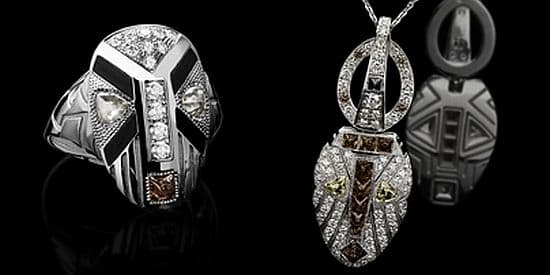 DeBeers creates another legend to enhance the mystique of its diamonds, this one featuring benevolent spirits who lived in the stars—until the most mischevious of them played a prank that brought them all crashing to earth as diamonds.
The Amulets Collection draws its inspiration directly from De Beers' native Africa. It highlights each spirit, from Gugu-Juju, spirit of the dance and the prankster mentioned previously, to Nema-Gala, the spirit of laughter.
A wide range of pendants are available each representing different purposes and are available from De Beers stores worldwide. Prices start from $6,000 – Via finejewelrynews.
---