---
Style / Jewellery
Bulgari Serpenti 'Eyes On Me' Jewelry
The new collection sees Mother Nature's most mysterious and venomous creatures come to life.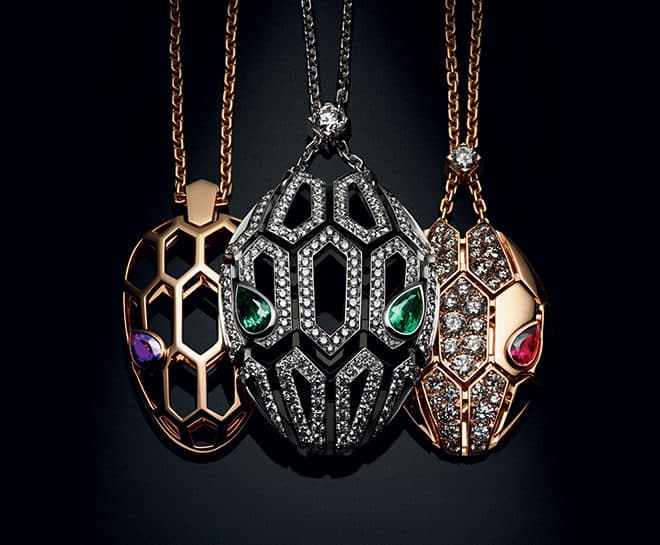 The snake slithers its way to success with the new 'Eyes On Me' Serpenti collection by Bulgari. The reptile takes center stage with its hypnotic eyes, as the jeweler uses precious gems for emphasis. Made up of necklaces, bracelets and rings, the collection provides and array of options to look forward to. We continue to be amazed by how much mileage Bulgari gets out of the snake motif. You will of course recall the Serpenti watches, which in the most distinct versions wrap around your wrist. Visually striking, to say the least, the Serpenti also plays with texture, a tradition that the Eyes On Me collection continues – for the moment there is no watch included though.
To learn more about Bulgari's 'Eyes On Me' Serpenti collection, click here.
---