---
Style / Fashion
Is It Really "The End" for Jean Paul Gaultier
The French fashion house posted a rather cryptic message that spells an upcoming change.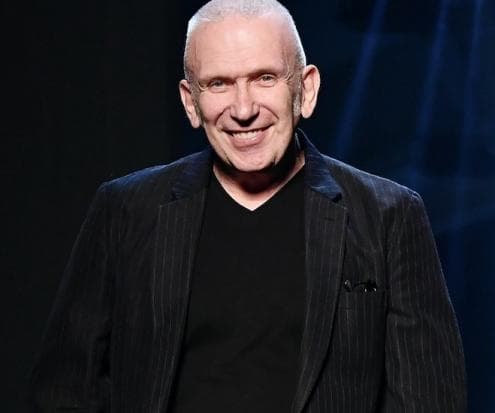 The fashion industry, for a moment, was left in a frenzy when French designer Jean Paul Gaultier removed its profile picture from its official Instagram account. Accompanying the dramatic change was a post with the words "The End". Following this unexpected move, many fans left comments questioning the motives behind such a cryptic post. To make matters worse, the couturier's bio was also changed to include "the end of an era", therefore it is unsurprising that speculations abound almost immediately after the post. But is this really the end of Jean Paul Gaultier?

Last year in January, fashion's "enfant terrible" announced his retirement from the runway but reassured fans that the label would remain. The last show he did was his spring 2020 haute couture show. A new concept will take hold at the fashion house where in a tweet the designer told his followers: "Each season, I will invite a designer to interpret the codes of the House and I am doubly pleased that Chitose Abe of @sacaiofficial will be the first one!" The upcoming Paris Haute Couture Week will be Abe's debut collection for the brand. In response, Abe said, "[She] have a long-held admiration for Jean Paul's unique vision of subversive femininity and his originality, both of which I've strived towards in my work since the beginning. It's a true honour to be given the opportunity to be custodian of his house as the first designer of this project." 
Collaborations seem to be a trend that many labels are taking on nowadays as they can be seen in fashion houses like Louis Vuitton under Virgil Abloh and Dior's Kim Jones, then there's also the Moncler Genius project. This nascent way of creating a collection creates buzz among jaded consumers who may be bored of brands churning out same-ish designs. With partnerships, it can also help to elevate brand image with the more prominent brand putting the spotlight on emerging designers who may have a cult following that can also be tapped on, and thus creating a mutually beneficial relationship.
A day after posting that enigmatic Instagram post, Gaultier posted a GIF teasing fans who they can expect to see design for the label along with the hashtag #FutureisCollective. The list includes: Dr. Woo, Ottolinger, SSENSE, Palomo Spain and Pierre Hardy. The brand updated its bio to read, "Welcome to the new era of Jean Paul Gaultier."
---