---
Style / Fashion
TikTok Trend Cycles: Should Luxury Houses Follow Suit?
Marc Jacobs, Anna Sui, Marine Serre and many more high fashion brands are taking cues from the coastal grandma, cottagecore, and indie sleaze communities.
Social media has always played a role in fashion — it's how most people tend to keep up with current trends or discover new brands nowadays. Instagram, for example, has turned itself into a shopping app, as fast as fashion brands all over the world are turning to social media to find inspiration for their lines. Now, TikTok seems to be propelling this even further.
According to TikTok, the hottest style right now is "coastal grandma", inspired by relaxed, oceanside minimalism and lots of linen. Before that, it was "avant apocalypse", which consists of utilitarian, monochrome and minimalistic, goth-style dressing. And before that, it was "twee", a retro-feminine style heavy on Peter Pan collar shirts and colourful tights. Tomorrow, it might be "royalcore", "winter bimbocore" or "Gorpcore".
The "20 year rule" that controlled the trend cycle for decades seems to be becoming more and more irrelevant with the rise of TikTok. Since the Covid-19 pandemic began, TikTok usage increased 180 per cent among 15-25 year olds. We've seen fashion from the 60s, 70s, 80s all the way to Y2K come back in style. Those are a lot of trends to cram into a measly two-year period. All it takes is one or two viral posts flaunting a certain aesthetic for the style to become a "microtrend", or an intensely popular clothing item that everyone wants.
While there is no singular definition, microtrends are typically fashion trends that are only popular for short periods of time. The reason that microtrends are so short-lived is due to the acceleration of the trend cycle, and now with the rise of social media, its algorithmic segmentation of taste, and its uncanny ability to saturate every nook of your internet niche with the newest essential item, the duration of the trend cycle has drastically diminished from three to five years, to mere months or even weeks of must-have status.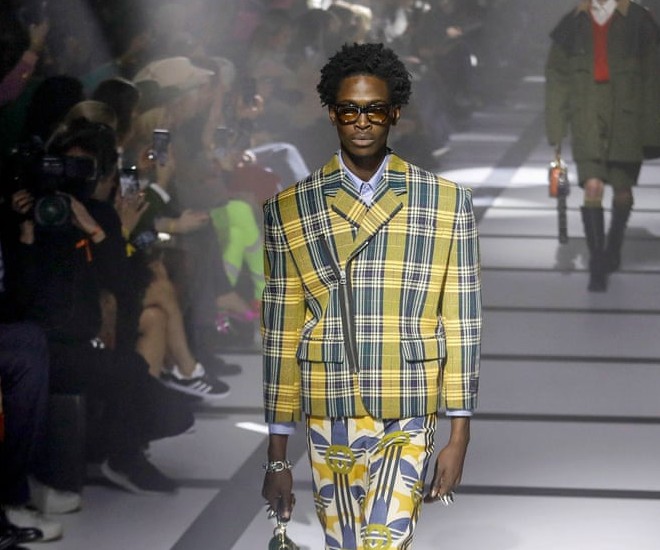 Online clothing companies like SHEIN and AliExpress have risen to popularity by taking advantage of these microtrends, garnering millions of buyers from the younger generation, hoping to catch a wave on whatever clothes are trending now. There is an immense amount of potential for brands to appeal to the younger demographic to increase profit and marketability through following TikTok trends, but should they? And is there a future where luxury houses join in the trend wave?
The Power of TikTok Fashion's Subcultures
With a user base of nearly 1.8 billion, designers and merchandisers at all sorts of brands feel compelled to pay attention to what's trending on the platform. For example, J.Crew promoted its linens using the "coastal grandma" hashtag on Instagram and the post saw some of the highest engagement that month, says chief marketing officer Derek Yarbrough. Aéropostale and River Island have used the term "cottagecore" (a countryside-inspired aesthetic featuring floral, ruffle-covered garments) in their email blasts.
According to data by online personal styling service Stitch Fix, TikTok trends directly affect the items clients request from them. In 2021 alone, requests mentioning TikTok have increased 75 per cent and included mentions of trends such as Y2K, "Cottagecore and Dark Academia". The Stitch Fix team stated that "relationship-based shopping" plays a huge part in what people want to wear. A whopping 92 per cent of consumers say they trust others' opinions on what looks good on them. With TikTok, they're just getting that information from a hyper-personalised algorithm instead of a personal stylist. For instance, TikTok posts about how Gen Zs judge Millennials for loving skinny jeans in March 2021 showed a monthly decline in requests for skinny jeans, but wide-leg jeans requests increases by 54 per cent.
Are Luxury Houses Embracing TikTok?
"TikTok is a tribe mentality and when you're attached to a subculture that's a niche, it has massive consumer power," said Benji Park, a TikTok forecaster and brand consultant. It seems as if the luxury fashion world began taking notice — and inspiration — from the microtrends dominating TikTok.
Marc Jacobs launched a subculture-y division of his label dubbed Heaven, which takes from early Y2K style, punk and grunge; inspired by the aesthetics that were trending on social media early last year. Similarly, Rick Owens and Marine Serre both went Goth for their respective Spring 2021 runways shows, while the cottagecore aesthetic reigned supreme at Anna Sui and Chloé. Incorporating these trends into the collections allow the brands to connect with younger demographic and increase the virality and exposure of its runway collections.
These days, fashion as a form of self-expression is at an all-time high, and with that comes the barrage of subcultures — both new and old — emerging on TikTok. Many fashion designers are still incorporating touches of these subcultures in their most recent collections, oftentimes sparking discourse that eventually leads to the trickle-down effect on TikTok and other social media platforms. All things start on the runway, after all.
However, one must take note of the essence of luxury brands; which are defined by their meticulous craftsmanship, unique concepts thought up by creative directors with prestige. Following social media trends isn't always a bad thing, but it chips away at this once-valued notion of authenticity and uniqueness.
Nowadays, most fashion trends begin with designers who create a Spring or Autumn collection based on signals and inspiration received throughout the season. These signals often come from trend forecasts such as WGSN. The company, founded in 1998, was originally made to serve the fashion world. Now, they help designers and retailers tap into trends before they happen across the fashion industry. Everything from the silhouette of your jacket, to the trending colours. It has a materially significant impact on business, and luxury brands from Prada to Miu Miu often base their collections on what trend forecasters deem to be "in trend". Because of the lack of longevity and unpredictable nature of microtrends, it would simply be unsustainable for luxury houses to continue basing their collections on these fashion subcultures.
There is also a special sense of heritage and culture in luxury fashion houses, with the amount of history embedded within its clothing, creative directors are employed to re-invent, re-interpret and pay tribute to past designers and iconic house styles. They do not simply exist to appeal to the mass market and large trends dominating social media but to cater to the few who appreciate the imagination and craftsmanship behind the clothes.
For more fashion reads, click here.
---