---
Style / Fashion
Dior Homme and Willy Vanderperre Present "Paris XVIE"
Dior Homme presents its latest photo and film project "Paris XVIE" featuring American actor Boyd Holbrook, as part of its F/Wr 2015-2016 campaign,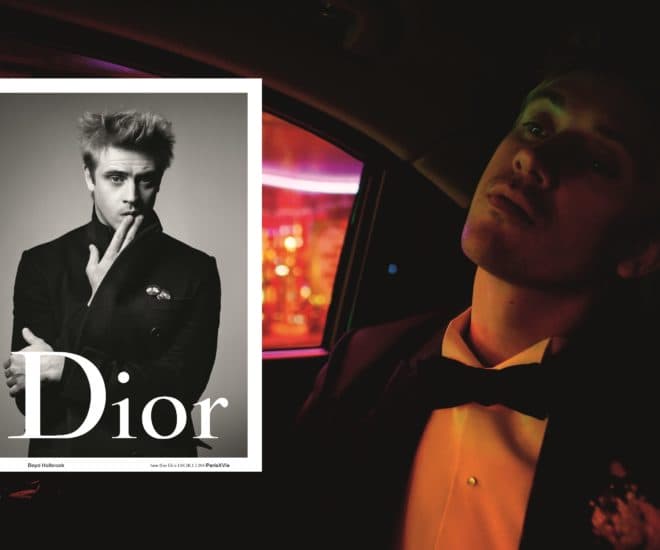 DIOR has released a new video as part of its Homme Winter 2015-2016 campaign, filmed by Willy Vanderperre.
Starring model-turned-actor Boyd Holbrook, the film tells the tale of the day in the life of an American in Paris. Titled "Paris XVIE," it is set at night and features a dapper-looking Holbrook wandering the French capital's streets after nightfall. His rakish suit contrasts with the late-night neon signs flashing behind him, perfectly capturing the "subversive elegance" of the collection that Dior hoped to express in the clip.
Moving from a Haussmaan-style apartment to a café terrace, viewers get a look at Dior Homme's latest collection — a dinner jacket with tails, a winter coat and a crisp white shirt.
The Dior Homme winter collection was designed by Kris Van Assche. The movie comes with its own photography campaign, also featuring Holbrook.
"We started this collaboration with a focus on the film and now the pictures also have that filmic feel," says Vanderperre.
"We wanted somebody that we could explore the filmic idea with further, and it was Kris that suggested Boyd."
---