---
Style / Fashion
Paris Fashion Week Runway Shows to Watch
From new designers to the game of musical chairs between established names, Paris Fashion Week is generating buzz way ahead of the shows, and beyond them.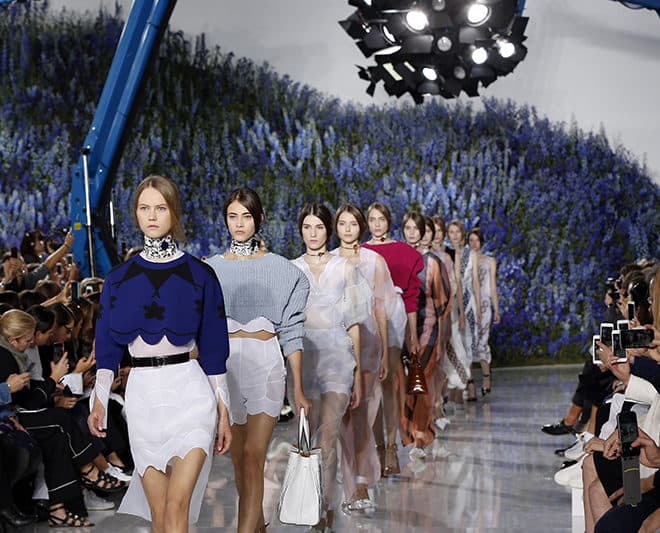 The first week of March is going to be a busy one for Paris, and not just for fashion week. Following the numerous changes in major fashion houses, those in the know are waiting with bated breath on the announcement of new creative directors and for what newcomers will bring to the global stage.
Of the new designers announced in the line-up, one name that stands out is that of Dutch designer Esther Louise Dorhout Mees. She started her eponymous label Dorhout Mees, barely six years ago and has since caught the attention of the industry through her sophisticated designs and feminine collections. Her designs feature geometric shapes, prints, luxury fabrics such as silk and structural effects created by carefully placed folds and superimposed layers. France's ready-to-wear ruling body Fédération française du prêt-à-porter, has scheduled this highly anticipated show for March 6 on its provisional schedule.
Though not a newcomer to the Parisian runway, Koché is still considered another relatively new name to the line-up. This second showing after a sensational debut Paris show will feature founder Christelle Kocher's use of street culture, artisanal skills and techniques. Her keen use of new technologies gives rise to stylishly eclectic and high-quality collections. Paris Fashion Week will see the label present its autumn/winter 2016-2017 collection.
Lanvin, the oldest Parisian fashion house still operating today, saw creative director Alber Elbaz step down in October. In the interim, Chemena Kamali, formerly of Chloé, has been drafted in to oversee the women's ready-to-wear collection. However, this temporary arrangement can't last forever (the very definition of temporary) and rumors of a permanent replacement are intensifying. Stefano Pilati, who recently left Ermenegildo Zegna, is one of the designers thought to be in the running to replace Alber Elbaz. This remains unconfirmed by Lanvin but fashion week could be the ideal time to reveal the Israeli-American designer's successor.
With the autumn/winter 2016-2017 shows just weeks away, the situation is almost identical over at Dior. If no announcement is made in the coming weeks, then fashion week could be a key time for Dior to reveal Raf Simons' replacement. In the meantime, Dior's in-house design team has been handed control of the upcoming collection, as was already the case for Dior's Haute Couture show back in January. Christian Dior's collection is booked for the Paris catwalk Friday, March 4.
---