---
Style / Fashion
Italian Summers: Fendi SS'17 Menswear
The Italian label takes us to the Mediterranean and beyond with a vibrant collection for summer.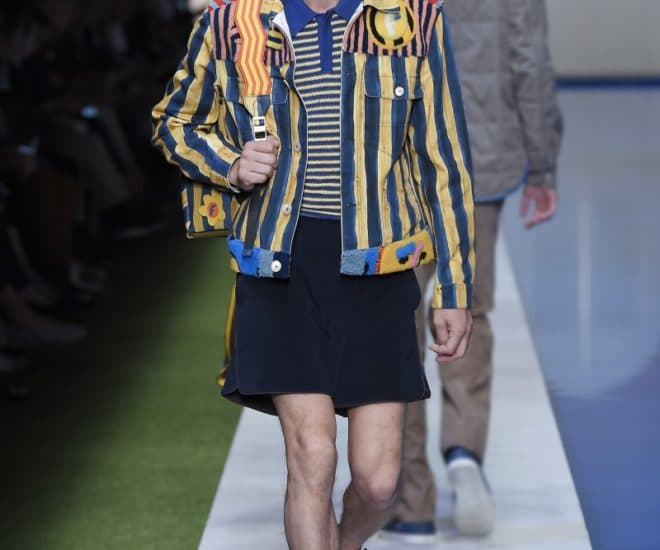 Silvia Venturini Fendi takes her summer dressing very seriously, so it is no surprise her Spring/Summer 2017 menswear collection is full of breezy silhouettes, florals and a lot of stripes.
We'll start with the stripes. A major motif in this collection, stripes come in all forms this spring. Besides regular stripes in both slim and bold versions, the iconic Pequin variation is also reimagined in vibrant, painterly patterns. Fendi also made everything reversible, an ingenious touch that would undoubtedly provide way more mileage for your summer wardrobe. For summer, she replaced fur with terry cloth for a texture, while caftans and silk tracksuits added an exoticism that only reminds us of holidays in the Mediterranean.
The Italian designer also introduced the first of the Fendi Men's Eyewear Collection, each with embellished neutral-colored leather layers for that touch of luxe.
Read more about the collection on L'Officiel.com.
---