---
Style / Fashion
Helena Bonham Carter models for Marc Jacobs
If you're following fashion, you probably know that polka dots are huge right now, but US designer Marc Jacobs is taking the trend to a whole new level, with the circles not only popping up on his clothes but also on his model's skin. Looking like chicken pox, the dots are giving Helena Bonham Carter […]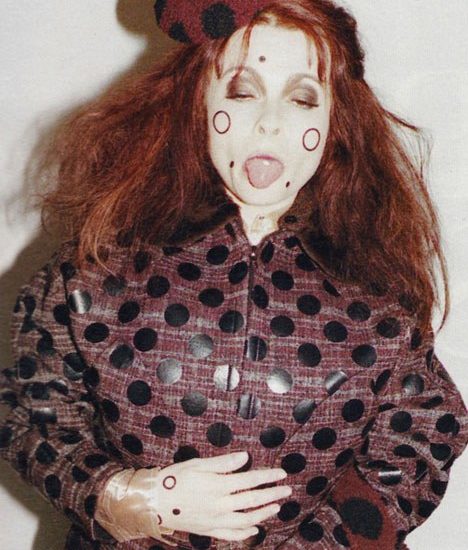 If you're following fashion, you probably know that polka dots are huge right now, but US designer Marc Jacobs is taking the trend to a whole new level, with the circles not only popping up on his clothes but also on his model's skin.
Looking like chicken pox, the dots are giving Helena Bonham Carter a rather sick look, an unusual image for fashion, but quite typical of photographer Juergen Teller who is responsible for Jacobs's campaigns.
The designer previously released two other images of this upcoming fall/winter campaign, showing the actress in quirky positions and proving once more that Jacobs is not relying on conventional aesthetics to sell his clothes.

What's more, Bonham Carter — a lover of mismatched shoes — is not especially known for her refined sartorial taste.
---