---
Style / Fashion
The Coco Chanel Coin Designed By Karl Lagerfeld
To celebrate Coco Chanel's 125th birthday, Karl Lagerfeld has designed a €5 coin. Lagerfeld has really captured the history of Coco Chanel incorporating many aspects of the name with the coin a great match for Chanel No. 5 fragrance. The front of the coin displays Coco Chanel's face and Karl Lagerfeld's signature. On the back […]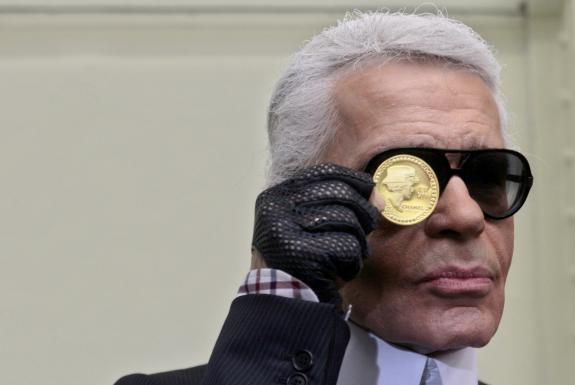 To celebrate Coco Chanel's 125th birthday, Karl Lagerfeld has designed a €5 coin. Lagerfeld has really captured the history of Coco Chanel incorporating many aspects of the name with the coin a great match for Chanel No. 5 fragrance.
The front of the coin displays Coco Chanel's face and Karl Lagerfeld's signature. On the back is the brand's iconic print and the €5 symbol.
The coin has been approved by the French Mint, and it's been produced in gold and silver. The gold version costs €5,900, and there are only 99 of them in existence. The silver version is cheaper – at just €45 – and there are 11,900 of them. You can look out for the release on December 1st.
---