---
Style / Fashion
Carven goes to the woods for fall-winter 2013
French model Marine Deleeuw features in blurred shots for the Carven Fall/Winter 2013 campaign.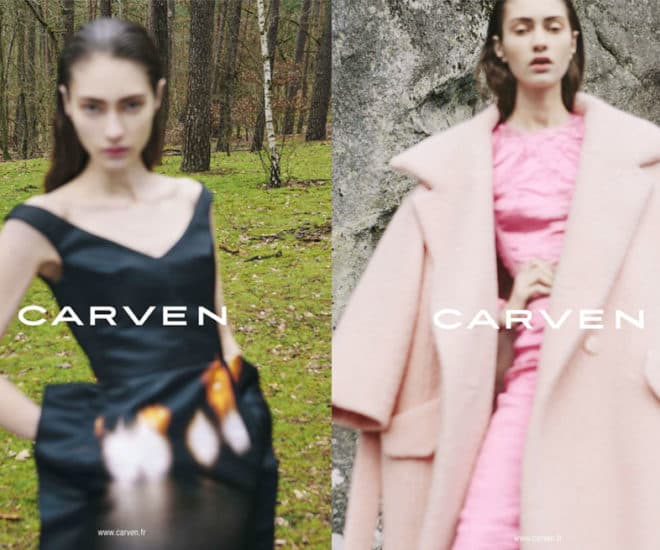 The French brand has released its latest campaign, featuring blurred babes in the woods. Carven designer Guillaume Henry took the creative reins on the brand's latest advertising campaign.
Once again working with Dutch art photographer Viviane Sassen, the images were created in the Forêt de Fontainebleau, south of the French capital, the ancient hunting grounds of monarchs.
French model Marine Deleeuw appears blurred and out of focus in the photographs, which show off the deer skin and car headlights prints, pastel tones and voluminous satin shapes of the Parisian brand's Fall-Winter 2013 collection.
---