---
Style / Beauty & Wellness
Rouge-Expert Click Stick: Smooth Operator
With a rich and silky formula, the Rouge-Expert Click Stick from By Terry is the new lipstick to get.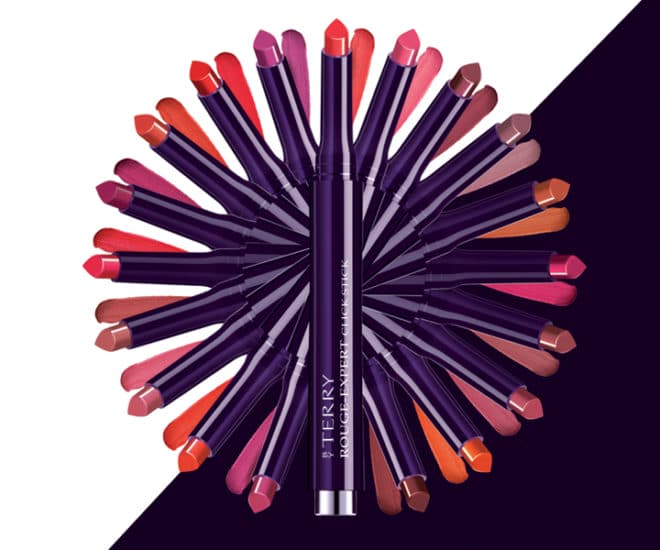 The new Rouge Expert from French brand By Terry is one that does not disappoint. Slim, compact and rich, it is now our new personal favorite. There are a few things that set this apart from other brands, one of which is how By Terry has managed to compress so much in one thin stick.
Let's start with the application, which By Terry explains simply enough in three words "Pick", "Click" and "Stick". The first step is to pick from 25 "sumptuous svelvety matte" shades, which is easier said than done. Next, you simply have to use the push-button control for the necessary amount of lip color to appear. With a teardrop shaped tip, the lipstick also acts as a lip liner — perfect for those who like to travel light. With precisely defined lips, filling in the intensity of color is fairly simple.
Apart from acting as a lip liner and lipstick, the Rouge-Expert Click Stick also provides hydration for the lips with its special formula. The hydrating effect is the result of copolymers and vitamins that allows it to glide on like silk. The color intensity is another key factor in making this a hit on our list. The only downside to this easy-to-carry device, is deciding on just one shade — in which case we suggest that you don't stop at one. With bold shades such as Mystic Red to neutrals called Bloom Nude, the Rouge-Expert Click Stick is certainly the lipstick for every occasion.
---