---
Style / Beauty & Wellness
Louis Vuitton Petanque Set
Louis Vuitton has honored the South of France's defacto official sport, Pétanque by creating a limited-edition pétanque ball set. The Luxury collection was created in celebration of the 100th anniversary of the sport pétanque. The set includes a leather-encased set of nine monogrammed balls and a cochonnet, or jack. The Louis Vuitton Pétanque balls are […]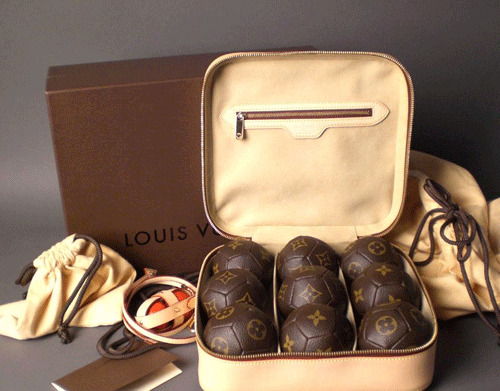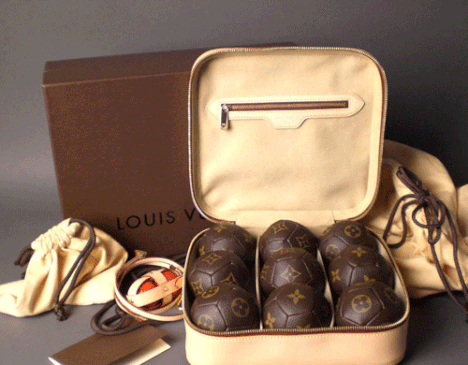 Louis Vuitton has honored the South of France's defacto official sport, Pétanque by creating a limited-edition pétanque ball set.
The Luxury collection was created in celebration of the 100th anniversary of the sport pétanque.
The set includes a leather-encased set of nine monogrammed balls and a cochonnet, or jack.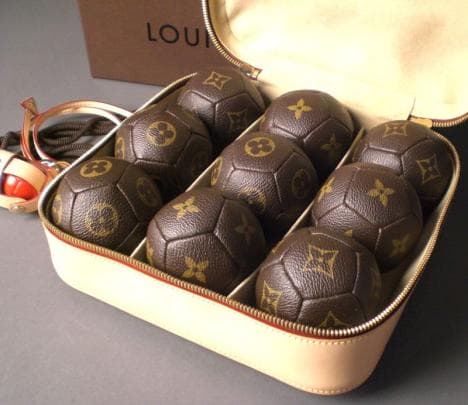 The Louis Vuitton Pétanque balls are made of monogrammed canvas and are weighted to give the feel of a traditional metal pétanque balls.
The pétanque balls come in a natural leather case which has space for a score sheet and pencil.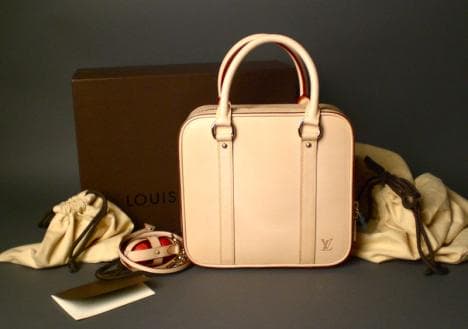 The case has the discreet LV embossed on the lower corner, rolled leather handles and lined in a soft, beige alcantra lining.
This game was made in 2007 and was never available to the general public by Louis Vuitton, only for VIP clients.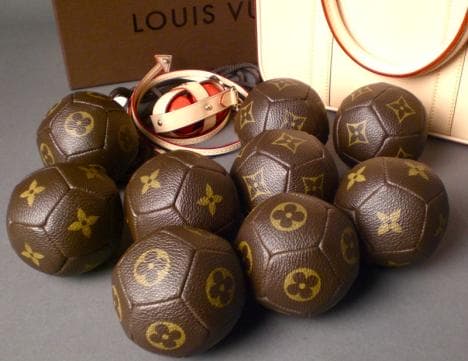 ---