---
Style / Beauty & Wellness
Delta's New Heathrow Lounge
If you're traveling from London's Heathrow Airport aboard Delta Air Lines or one of its SkyTeam partners, you'll soon be able to take advantage of this futuristic and luxurious new lounge. The lounge is open to international first and business class passengers as well as SkyTeam Elite Plus passengers. The two-level minimalist styled lounge features […]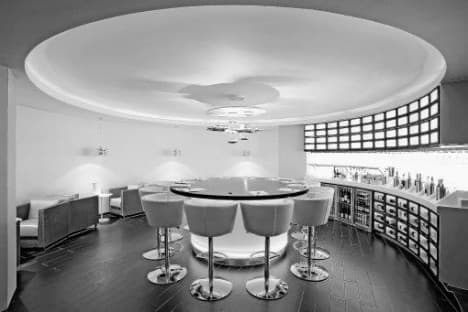 If you're traveling from London's Heathrow Airport aboard Delta Air Lines or one of its SkyTeam partners, you'll soon be able to take advantage of this futuristic and luxurious new lounge.
The lounge is open to international first and business class passengers as well as SkyTeam Elite Plus passengers.
The two-level minimalist styled lounge features a spa, restaurant, wine bar, oxygen bar and entertainment hub.

"We know there are other lounges out there, but this one is more calming and its design is more contemporary than others I've seen," said Francesca Freeland, director of the SkyTeam Heathrow Airport team.
The lounge, with its full-body massage chairs, personal computers, day beds and showers, offers space for more than 300 passengers.
"The lounge will never be more than 75 percent full, though, so that there will always be plenty of space," Freeland said.
---