---
Properties / Homes
Estate of the Day: 133 Pelican Drive
Situated at the tip of Avalons prestiguous Pelican Drive is a waterfront home unparalleled on Seven Mile Island. Don Zacker Architects designed this Nantucket masterpiece in 2001 to capture the endless, unobstructed water views as well as the astounding sunsets. Influenced by trips to the island Nantucket, a simplistic yet elegant design can be admired […]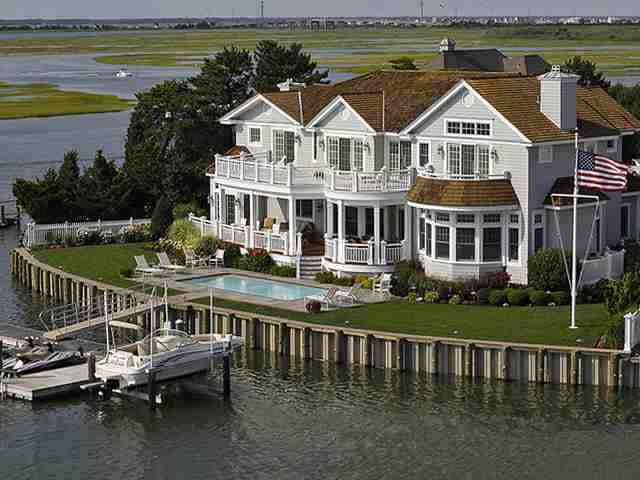 Situated at the tip of Avalons prestiguous Pelican Drive is a waterfront home unparalleled on Seven Mile Island.
Don Zacker Architects designed this Nantucket masterpiece in 2001 to capture the endless, unobstructed water views as well as the astounding sunsets.
Influenced by trips to the island Nantucket, a simplistic yet elegant design can be admired throughout the 2 stories of gracious living.


A testament to what true coastal living is about, comfort executed in a stylish manner and spending time with loved-ones, things easily achieved here.
Surrounded by 3 sides of water, framing the sweeping bay views out onto the distance.
Currently laid out for 5 bedrooms and 5 bathrooms, distributed over the 4,600 sq-ft under roof.
Fully furnished, large swimming pool, 177 ft of waterfront, and wrap-a-round sundecks.
Large lot manicured to perfection. One of the finest homes in all of Avalon.Offered at $11.995M.
Cole Perkins publishes the luxury real estate blog Lavish-Property.com.
---