---
Properties / Interiors & Decor
10 High-Class Decor Ideas for Corporate Events in 2022
Here are the top 10 design ideas for corporate events.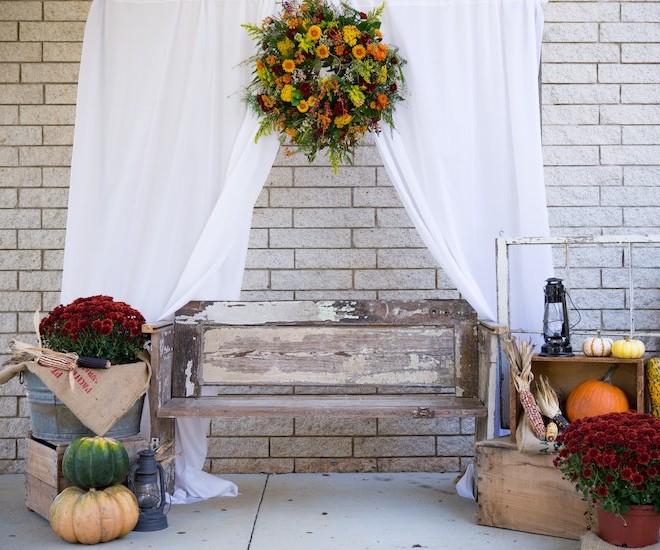 As visitors enter an event, the venue design is the first thing that pops out. Whatever your goals, you want to leave a lasting impression and venue styling is an easy way to do it. Here are the top 10 design ideas for corporate events.
Go Big With a Grand Entrance
It's critical for your event to have a decent start. Making your guests feel thrilled once they enter your space will set the tone for the rest of the event. Grandiose corporate event signage allows your business to brand the venue of your event or conference with stand-out solutions.
There are plenty of grand entrance options to choose from but it's critical that you fit your event's style. If you're hosting a tech conference, an all-floral entranceway might not be as practical as a well-branded LED-lit pathway. Similarly, if the event is a low-key celebration, a glaring red carpet may not be the ideal option. Always keep in mind that your guests' expectations are in line with the event's goal so your decor should match.
Use Creative Layouts
The best design strategy for any event is to make the most efficient use of your space. Try to come up with unique ideas for how to optimise the area. Traditional layouts can sometimes feel outdated unless you use your imagination to the fullest extent.
Rearranging tables into a different shape can capture your audience's attention and set your event apart. Provide your guests a variety of functional spaces that incorporate modern and traditional elements. Establish a familiar environment with classic dinner tables but match them with hightops or benches for a more casual seating style. This will give your visitors an incentive to connect with each other and enjoy the event.
Settle Down With Unique Seats
A more spacious environment can be achieved by arranging seating in a unique way. To accommodate any space, mix furniture such as low level dining tables and modular seating such as lounge sofas and bean bags.
It's a good rule of thumb for corporate events to have comfortable seating to encourage visitors to socialise as they eat and drink. Guests should never be forced to go looking for a place to interact.
Choose the Best Colour Palette
Colours are all around us and without a doubt, they're one of the most essential visual stimuli. Though colour preferences are always personal, you can still choose a palette for an event based on the venue's mood and format as well as your brand's identity.
If your brand colours are blue and white and the event is a conference, the complete setup can be done in a similar colour gradient to make the space look professional. Highlight important components like registration desks with exact brand colours. This will enhance your company's presence.
Incorporate Natural Elements
Everyone loves a healthy environment so using green design is a fantastic idea to brand your venue. From tree stumps to wooden furniture, eco-friendly designs are in trend now. Aside from offering elegance, these materials are also recyclable. The use of sustainable options creates a timeless look along with a good conscience.
There's nothing like spending a day in a windowless exhibit hall to make you lose track of time. Yet, for many events, this is the case. Consider, for example, how indoor illumination can be modified to help communicate the passage of time. Perhaps you can use a series of changing colours to reflect the progression of light from sunrise to twilight!
Emphasise Table Design
Table decoration is one of the few areas where you can be stylish without breaking your bank. From stunning centrepieces to event-branded napkins, options are many in this small area. Choose fabric liners and chair sashes in accordance with the event's mood and colour scheme. Another excellent perk is using the same fabric for both curtains and table runners. If you're hosting a gala dinner or a flashy event, opt for sequins as they're very trendy these days.
Decorate With Creative Backdrops
The stage and backdrop are focal points at corporate events, so make sure to emphasise them from the start. Make sure your stage is ready to attract your audience, whether it's an LED-lit runway or an elevated, floral-framed platform.
Incorporate backdrops that are floor-to-ceiling screens with a corporate logo. Set the tone for a memorable corporate event — and make the stage the star of the show with a stunning set and backdrop design.
Don't Miss Out on a Photo Booth
Always arrange a photo booth in a convenient location for corporate events. If you foresee a large number of attendees, set up two or three photo booths in several areas to avoid long lines. Keep in mind that each photo booth should have a unique design.
They provide a fun activity that allows your guests to engage and take group shots. If well-planned, this may be a wonderful marketing tool for event hashtags on social media. There is a wide spectrum of booth options available. You may set up an augmented reality, a green screen or an instant printing photo booth for elevated fun!
Set Up Expert Lighting
Lighting is a critical component of any event that changes the feel of the space. There are two types of lighting to consider — stage and ambient. The first one is simple with a profile light for a speaker without shadows. The ambient illumination, on the other hand, should be bright enough to take notes but not overwhelming.
Lighting intensities are also different. A photo booth, for example, requires moderate lighting that does not create burnt-out faces or shadows whereas low lighting can be used to set the mood for a special moment.
Offer Up a Food Display
Food art is not only about delectable dishes. It's about displaying food to activate your guests' five senses. Food may provide an exciting aspect to your event decoration if you set it up in a creative way.
Styled food stations become a focal point for events. The trick is to add varying heights, textures and props to your display. Food stations bring a tasty and engaging element to business events in addition to presenting a visual spectacle.
Event planning requires thinking outside the box. Depending on your budget and the type of event, there are a plethora of ideas you can use for decoration. We hope these suggestions help you get a head start on organizing and making your next event memorable.
For more Interior & Decor reads, click here.
---