---
Style / Fashion
Wear It Your Way: Juan Felipe Duque, CEO of Leonisa Is Betting Big On Shapewear
"The shapewear market expands every year as its popularity grows exponentially, especially among women. High-waisted leggings, panties, and shorts are especially growing in popularity."
Leonisa is a privately owned company, and it was founded in Medellín (Colombia) in 1956. Tell us more about this amazing success story and its major developments across the Americas?
Absolutely. Leonisa has been family-owned since its inception in 1956, when it began as a small shop that sold various items, including imported bras. This venture was so successful that our founders went on to design and create the first bra produced in all of Colombia. Since then, we have grown to be a globally renowned company, and our expansion across the Americas into the United States has proven especially successful.
You are in the women's intimate apparel market (bras, swimwear, activewear). Tell us about the growing trend for shapewear?
The shapewear market expands every year as its popularity grows exponentially, especially among women. High-waisted leggings, panties, and shorts are especially growing in popularity. Shorts in particular are gaining traction because they're versatile and they have the added benefit of preventing chafing under dresses and skirts.
Leonisa is different from other brands in the market for it produces 90 per cent of the raw materials it uses (the fabric, the lace, the elastic, etc.) This is quite remarkable. How has this been achieved?
Yes, we produce 90 per cent of our raw materials and 100 per cent of our own garments! Creating our products in-house, in the Americas, allows us a higher level of quality control and nearshore manufacturing agility. As for how we're able to achieve this, it's all thanks to the talents of our employees who work every day in our multiple factories across the Americas, and also the cutting-edge machinery and sustainable practices that we use.
When did you start venturing to the US? How do you explain the growth of Leonisa on this specific market?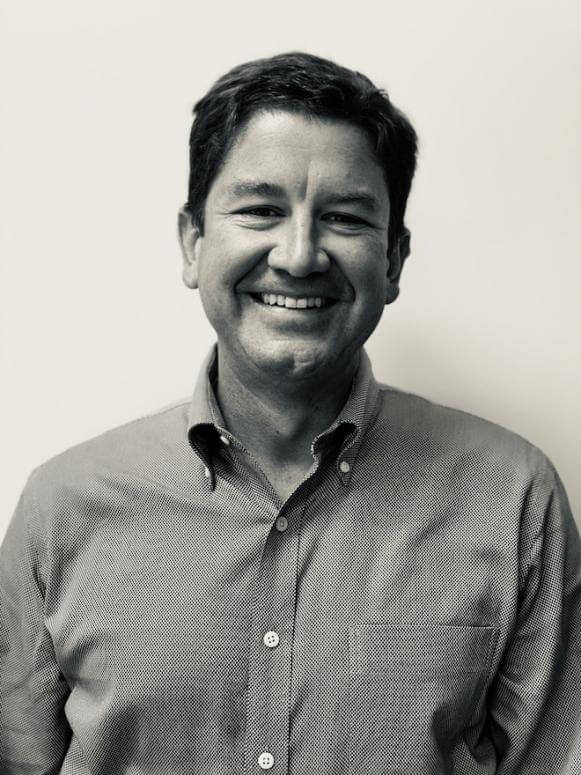 Leonisa first expanded into the US in 2008. I was actually able to play a huge part in this transition and learning curve, leading the US division as the CEO for Leonisa North America and Emerging Markets.
How do you adapt to the various female consumers you are targeting? How much R&D and marketing goes into understanding each market's consumer behavior and patterns?
First and foremost, we always put the consumer at the centre of all we do. We are constantly striving to better understand their behaviour, context, needs, favourite products, and the benefits they're looking for. We also listen to our employees, social media, reviews, and feedback that comes in from any other sources. In addition to this, we have many partners who give us valuable information from the retailers' perspective. By gathering information from all these sources, we're able to continuously innovate and create new products.
Aside the US, which are your next key markets for expansion?
For quite some time, I have been working to expand into the Asian market, building relationships with customers and wholesalers across the continent. We participated in China's Fashion Week 2021 as the first Latin American brand to ever participate in this important event. Our products are now sold online in T-Mall, JD.com and a Leonisa store in high-end mall within a prominent retail area in Shanghai.
That being said, the US is still our main focus because it's a huge market and there's so much room to expand. We look forward to seeing what we can achieve within the ever-changing US market and which ways we can innovate in order to better serve our current customers as well as attract new ones.
In the face of Covid-19, what are the industry's opportunities and challenges?
The world has changed as a result of Covid-19, and so has the market. More people are working from home than ever before, which has been a great opportunity for our industry because everyone has been adding more leggings, activewear, comfy bras, and underwear to their wardrobes. On the occasions when people do go out, they want to look and feel great, so that's a huge opportunity for shapewear.
Our challenge has been to continue innovating products that satisfy our customers' needs. We want them to think of us as their go-to brand for these categories.
What is your concept of the ideal experience for an online customer?
Our ideal experience would be easy, Intuitive, practical, and relatable. We want the customers to see themselves represented and to identify with the brand. We always strive to offer detailed information to help customers make better decisions, which reflects the high-tech products we offer.
What's next for Leonisa in the near future? Where do you see the brand in 5 years?
We plan to increase our digital business by at least 5 times over the next 5 years. We also have plans to re-launch our Leo menswear line and to make it a leading brand in the men's underwear industry.
On the social responsibility side, how active is Leonisa in breast cancer awareness?
Leonisa's social responsibility is built into the threads of what we do and the items we create. On top of that, Leonisa has always centred on women. We have breast cancer initiatives all year long, including raising awareness and encouraging our customers to do their self-exams. We have also worked closely with breast cancer survivors to design products with special features that suit the needs of women who have had mastectomies.
Your key initiatives for the success of the business? Greatest accomplishment?
My key initiatives for success have been to develop the best products and create them using the highest-quality materials. I think it's incredibly important to truly understand our customers and create products they will love. I am always researching new trends and fabric technologies that can be of benefit to our customers.
My greatest accomplishment has been to introduce and sell Leonisa in some of the largest retailers in the world. The opportunity to collaborate with successful retailers worldwide has been essential to our success in becoming a globally recognized brand.
If you were to name one mentor who has inspired you along your life, who would that be?
Definitely my grandfather, founder of this company and an amazing entrepreneur. He mentored me since I was a little kid until his passing in 2009.
For more fashion reads, click here.
---