---
Properties / Hotels
Waldorf Astoria New York Turns Condo in 3 Years
The hotel will close for renovation to convert most rooms into residential property. Neither the owners nor Hilton, which operates it, have commented.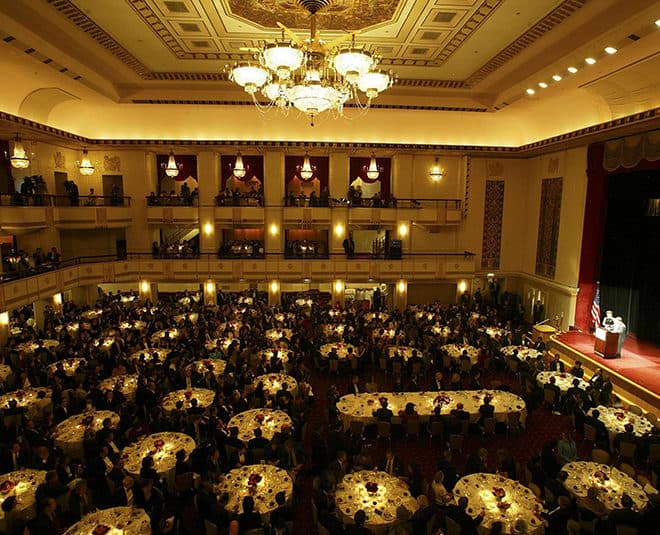 Known worldwide even to those who have never set foot in New York City, the Waldorf Astoria New York is a properly legendary hotel. It introduced the now-common door-to-door room service, invented the Waldorf salad and eggs benedict, and was officially crowned as a New York City landmark in 1993 (a long-overdue honor in our opinion). In 2017, the iconic building will close its doors for an extensive refit so that it can add luxury condominium to its resume by 2020, according to the AFP. Honestly, we are not sure what to think about this news.
Acquired by Anbang Insurance Group, a Chinese insurance company, for a grand $1.95 billion (making it the most expensive hotel sale in the world), the current hotel will undergo three years of renovation and reopen as a residential property. Envisioned to take up a full city block in Manhattan, just as the current building does, the majority of its 1,413 rooms will see themselves transformed into residential property, while a select 300 to 500 rooms will remain as hotel accommodations. This is a heritage building, being an official New York city landmark, so we are not sure how this renovation will actually be accomplished.
In its 123 years of operation, the Waldorf Astoria New York has seen some of the most illustrious people pass through its doors – Marilyn Monroe, Winston Churchill and US President Dwight Eisenhower are just a few of its esteemed guests. President Herbert Hoover made it his residence for 30 years after his retirement. The building has also played starring roles in Hollywood, including Godfather III and The Royal Tenenbaums. While the closure of the hotel marks a remarkable end of a chapter, another one is in the process of writing itself in the history books.
This story was written in-house, based on an AFP report and a Wall Street Journal story.
---