---
Lifestyle / Alcohol
Hollywood Icon Leonardo DiCaprio Acquires Stake in Champagne Telmont
The actor has been a keen advocator for climate change and has been investing in companies who share the same environmentalism.
Hollywood star Leonardo DiCaprio has brought an equity stake in French champagne Telmont. This announcement was confirmed by Remy Cointreau, the majority owner of the century-old champagne house since 2020.
Before this announcement, Telmont had already laid out a series of objectives for its environmental goals last summer. "We have an ambitious target to convert 100 per cent of our cultivated areas – our Telmont Estate vineyards and those of our partner winegrowers – to organic agriculture by 2031," according to the brand's website.
Aside from changing the way it cultivates its produce, Telmont is also doing away with lavish gift boxes that usually come with purchasing a champagne bottle. The material used to make these bottles are also 100 per cent recyclable.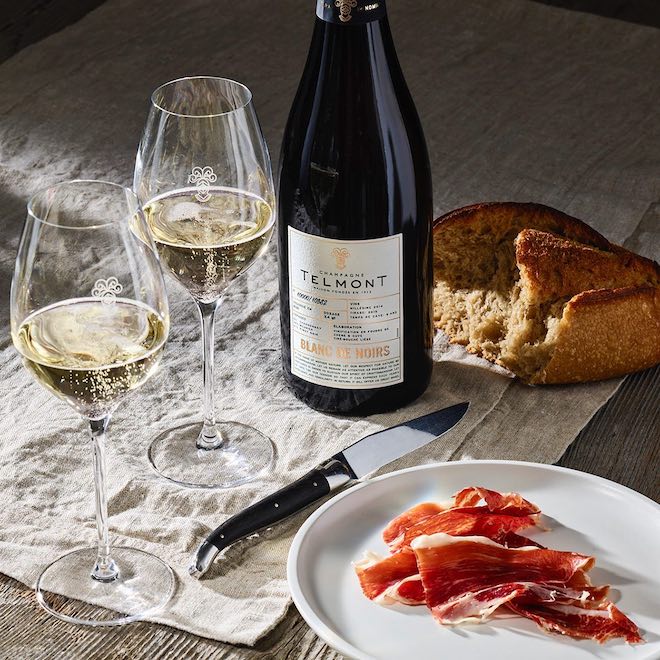 Telmont is also shifting to renewable energy sources such as solar power for its onsite operations. This sustainable effort is supplemented with electric vehicles (EV) around the estate. On the supply chain side, the brand is cutting its carbon footprint by working with freight companies that have achieved an excellent Corporate Social Responsibility score.
Speaking on this new venture, the Oscar-winning actor said: "Champagne Telmont, together with its partner winegrowers, has set its sights on producing 100 per cent organic champagne, ensuring a completely sustainable production lifecycle in the coming years."
"From protecting biodiversity on its land, to using 100 per cent renewable electricity, Champagne Telmont is determined to radically lower its environmental footprint, making me proud to join as an investor."
DiCaprio's latest move comes after his string of investments in sustainability-focused companies like lab-grown meat startups: Aleph Farms and Mosa Meat. In his 2016 Oscar award acceptance speech, DiCaprio called for greater attention to the effects of climate change.
Eric Vallat, CEO of Remy Cointreau, shared: "I am delighted to welcome Leonardo DiCaprio to our beautiful House. He carries, with its own aura, a commitment, and values at the service of sustainable and responsible development."
"These values, which are also ours, are perfectly reflected in our attachment to the terroir and in our ambitions. The House of Telmont can rely on the know-how of its teams, the support of the Remy Cointreau Group and now the strong commitment of our new partner".
In other related news, in February 2021, LVMH bought out a 50 per cent stake of rapper Jay-Z's champagne brand, Armand de Brignac. The move was seen as a move to appeal to a younger audience.
For more alcohol reads, click here.
---