---
Culture / Events
De Beers Sparkles in 3D
De Beers has created a special exhibition called "The Art of Diamond Jewelry" in the setting of world famous department store, Isetan, in Tokyo. Running through July 21st, the exhibit in the city's Shinjuku shopping district incorporates photography and multimedia, including a first of its kind 3D film about diamonds that is shown on a […]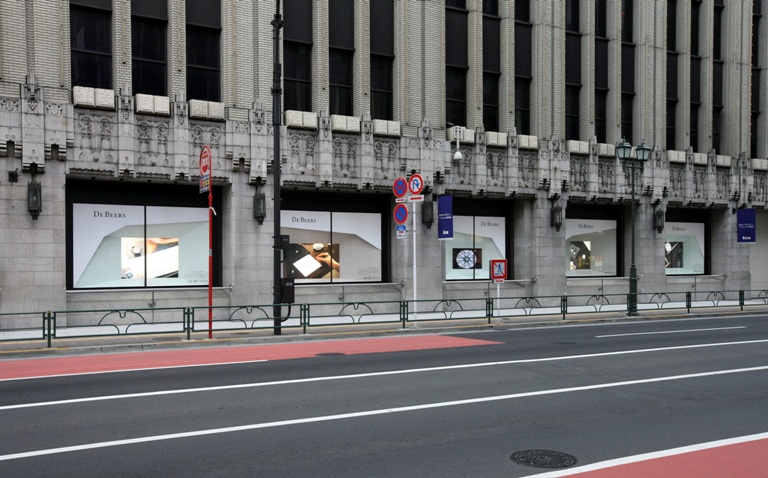 De Beers has created a special exhibition called "The Art of Diamond Jewelry" in the setting of world famous department store, Isetan, in Tokyo.
Running through July 21st, the exhibit in the city's Shinjuku shopping district incorporates photography and multimedia, including a first of its kind 3D film about diamonds that is shown on a custom screen and requires no 3D glasses.
The film was created by Holition, a company that markets a 3D virtual reality application allowing customers to "try on" luxury goods such as watches.

Using a computer with a webcam, Holition combines live video with ultra-high definition 3D products, technical specifications and branded content to create a unique retail experience
The 3D film will be shown on a ground-breaking customized screen that does not require the viewer to wear special glasses and allows the finest details of De Beers' delicate and stunning jewellery to be seen.
The computer's screen acts as a mirror, reflecting the consumer's moving image, so they can see themselves in the act of trying on a virtual watch or piece of jewelry.
This could mark the beginning of a whole new way of selling high-end jewelry — and employing 3D technology to bring brand marketing to a new level.
Source: De Beers – Brandchannel
---