---
Culture / Design
Hermes Petit h collection
Hermès has launched a new collection dubbed "Petit h", a series of "unidentified poetic objects" formed from defective inventory and factory-floor leftovers. Various artists have created a series of one-of-a-kind handcrafted accessories and toys ranging from leather stuffed animals to porcelain beaded bracelets. The items are part of the Petit h collection, which is being […]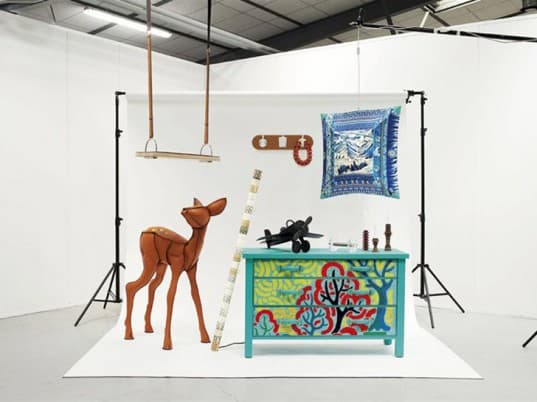 Hermès has launched a new collection dubbed "Petit h", a series of "unidentified poetic objects" formed from defective inventory and factory-floor leftovers.
Various artists have created a series of one-of-a-kind handcrafted accessories and toys ranging from leather stuffed animals to porcelain beaded bracelets.
The items are part of the Petit h collection, which is being presented at the Madison Avenue store in New York from November 2 to 23.

The collection features 2,200 creations, including doorstops made from leather and pebbles ($730 to $760); and a bamboo and crocodile swing (price upon request).
A series of items created specifically for the New York sale also will be available, such as a life-size panda bear (pictured below) made from calfskin ($100,000).
Source: Robbreport
---