---
Culture / Celebrities
Mumbai luxury hotels booked for Obama's visit
Barack Obama and his travelling delegation have book at least 800 rooms for the president's trip to Mumbai including the entire Taj Mahal hotel. Barack Obama will make the hotel his home for two days—most likely November 5 and 6—during his brief visit to Mumbai. At least 150 administration staff will accompany the President, the […]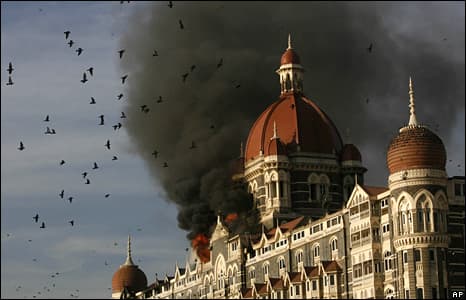 Barack Obama and his travelling delegation have book at least 800 rooms for the president's trip to Mumbai including the entire Taj Mahal hotel.
Barack Obama will make the hotel his home for two days—most likely November 5 and 6—during his brief visit to Mumbai.
At least 150 administration staff will accompany the President, the official said adding that they were also going to be accompanied by a special chef.

On top of that, US navy ships will also be deployed, as the president is staying in a hotel by the ocean.
Obama's contingent is huge," a senior Indian security official told The Economic Times. "There are two jumbo jets coming along with Air Force One, which will be flanked by security jets. The President's convoy has 45 cars."
The 2008 Mumbai terrorist attacks which claimed at least 173 lives, ended with a siege at the Taj Mahal hotel. The restored hotel reopened in August.
Source: Telegraph
---