---
Culture / Art Republik
Pirelli 2011 Calendar: Very First Picture Surfaces
It seems that Karl Lagerfeld has already begun shooting Pirelli's 2011 calendar. "I'll do it in my studio in Paris. It's too obvious to have a beach setting", was Karl's comment backstage at his show in Paris. We'll be seeing models Isabeli Fontana, Heidi Mount, 2009's top model Natasha Poly and Magdalena Frackowiak in the […]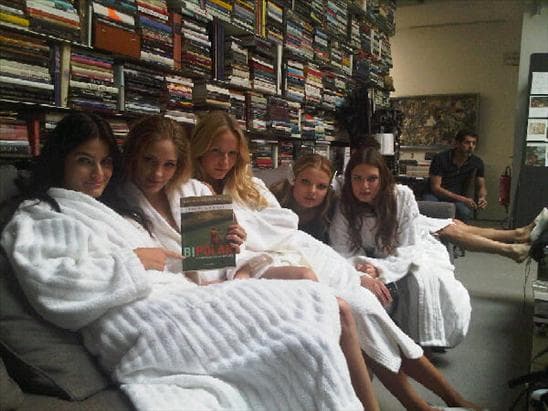 It seems that Karl Lagerfeld has already begun shooting Pirelli's 2011 calendar.
"I'll do it in my studio in Paris. It's too obvious to have a beach setting", was Karl's comment backstage at his show in Paris.
We'll be seeing models Isabeli Fontana, Heidi Mount, 2009's top model Natasha Poly and Magdalena Frackowiak in the calendar.
Not pictured, though rumoured to appear, is Lara Stone – a participation that would be unsurprising given her popularity.

Meanwhile you may amuse yourself with the photos from the 2010 edition.
---