---
Cars / Yachts
The First Princess X95 In Southeast Asia Has Arrived
An interview with Vrit Yongsakul, Group Managing Director of Boat Lagoon Yachting, where he shares about the X class popularity in the region, its special features and its suitability for regional cruising.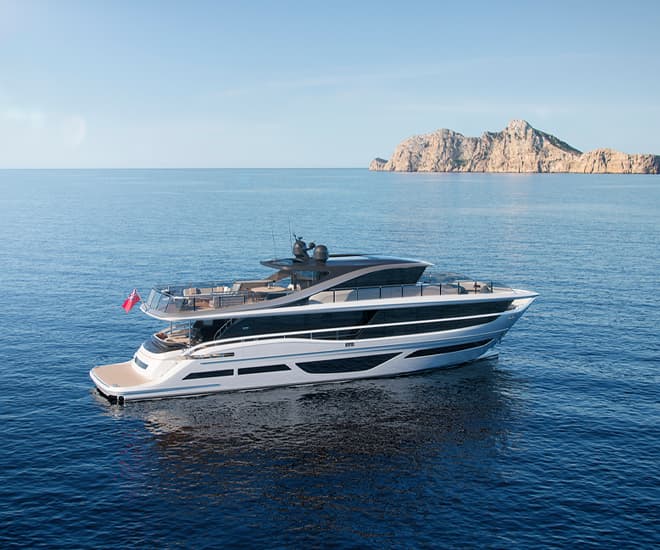 Vrit, how does it feel to welcome the first Princess X95 in Thailand, where it's now berthed in Phuket?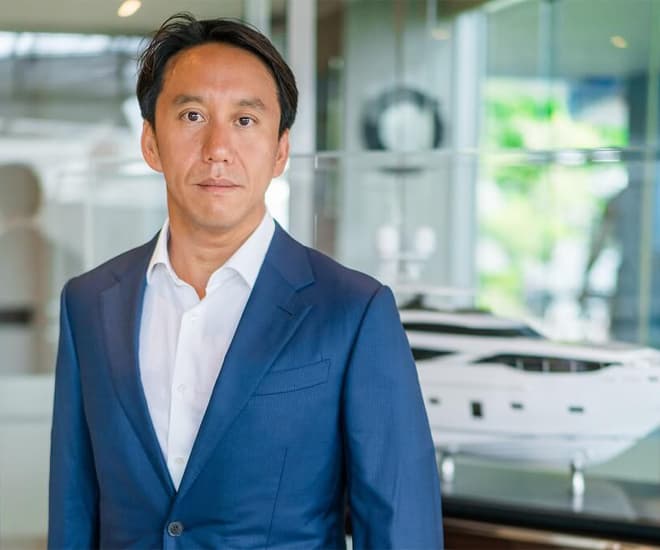 It's a real privilege to be able to bring this award-winning flagship to the region because the Princess X95 is like nothing we've seen before. It's a new trendsetter, especially for the Asian market, because of the widebody concept and the flybridge covering almost the full length of the yacht.
It's amazing to see in person the incredible volume and space. This truly defines this new 'Superfly' range of superyachts that offer expansive spaces with great flexibility never seen before on this size of yacht. You can also see the stylish input from Pininfarina, the famous Italian design house, in the beautifully sculpted surfaces and long flowing lines.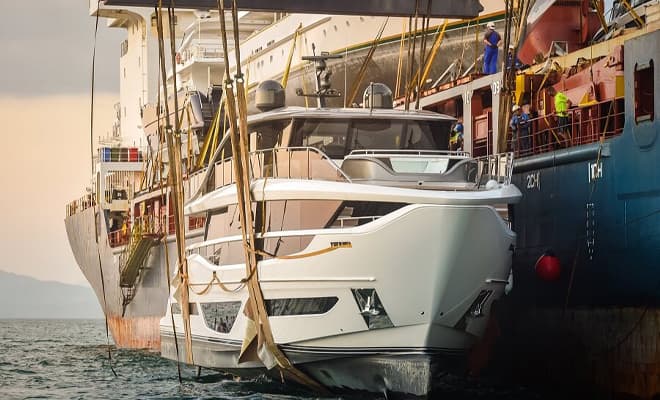 As the longest-serving Princess distributor in Asia, representing the brand since 1994, why do you think the X Class suits clients in the region?
One of the greatest aspects of the X95 is that it's highly customisable, which allows for a truly personal and curated yachting experience unlike any other. It's so versatile and can be perfectly suited to many occasions and boating styles.
It's 29m long, yet the usable space and area are equivalent to that on the Princess 35M. This allows large groups such as Asian families or friends and business guests to enjoy an incomparable experience together, whether in the main-deck saloon with its huge galley fitted for Michelin-starred chef entertainment or on the spacious, class-leading flybridge.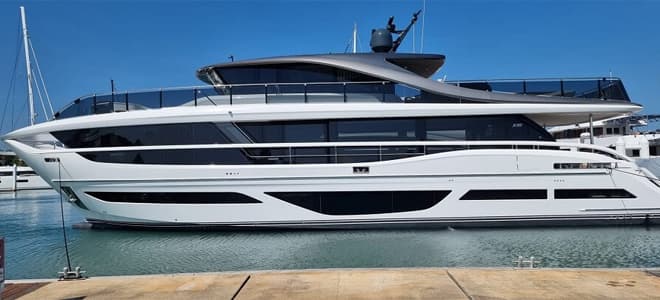 In addition, there's the enclosed skylounge, which can be reached from the saloon by an internal stairway. The skylounge can be configured into many functional areas such as an entertainment or media room, upper lounge, mini office, private meeting area or even superyacht-style dining area with panoramic views. It's fully protected from the weather and heat that can sometimes be a little unfriendly in the tropics.
And although the X95 has an extensive range suitable for covering the region, it's also capable of efficient, fast planing speeds to make day boating a joy. This suits a lot of our Asian families who often may not have a lot of time and wish to host business guests, have a family day out or venture to places where not many can go to enjoy the freedom of privacy, luxury and the next level of yachting.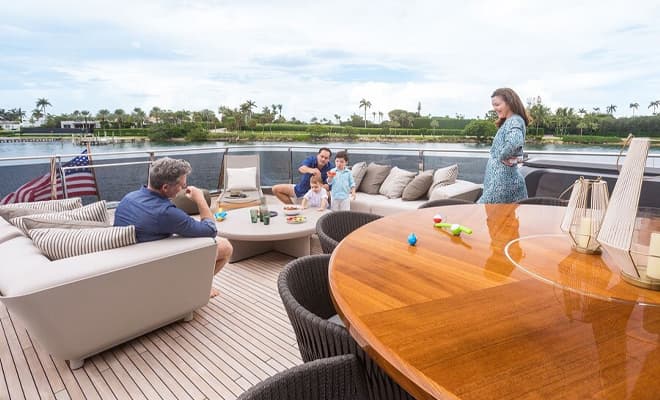 What special features does this X95 include?
This unit has been highly customised for Asia in many ways. The saloon includes a large, round dining table, which can be extended for extra capacity, making the yacht ideal for business entertainment or a large family gathering across all generations. It also has a huge galley with generous storage and first-class equipment suitable for preparing a special culinary experience.
The master suite forward on the main deck has panoramic views as well as a private study area and mini office. The lower deck has four luxuriously appointed guest cabins with additional pullman beds, so the yacht can sleep up to 10 or 12 people comfortably.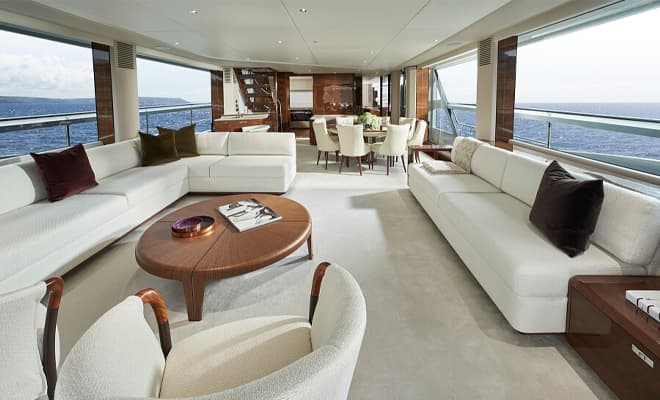 The aft beach club features a customised table that lowers to form a comfortable lounging area with the sofa, with the area featuring upgraded air-conditioning, a TV and media system, and a stylish cocktail bar and pantry area.
The superyacht-style transformer platform is a delight for any divers and watersports lovers. Again, this is a true highlight that allows all generations of the family — from more senior adults to young kids — to enjoy quality family time together not only in comfort but with the highest degree of safety and convenience.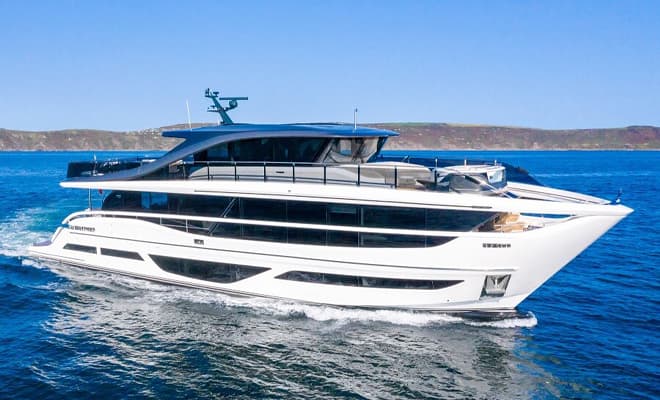 The enclosed skylounge features a large TV and advanced media system to convert this luxurious and private upper lounge into a versatile, fun entertainment and media room comparable to one on a much bigger tri-deck superyacht. Forward of the skylounge is an oversized custom spa bath offering panoramic views, again often only seen on 35m-50m superyachts.
What makes the Princess X95 suitable for regional cruising?
The X95 is a long-range superyacht that can easily navigate anywhere in Southeast Asia in comfort and style. Her incredible volume offers unparalleled luxury while cruising, while her advanced hull design ensures maximum efficiency and Princess's renowned seakeeping.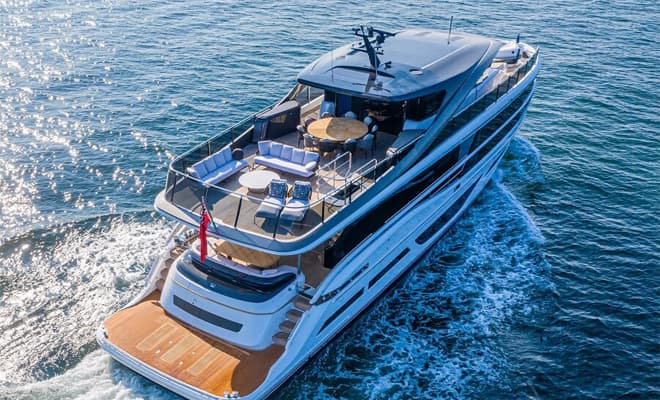 For example, she can cruise between Singapore and Thailand with one tank, allowing guests to enjoy all the wonderful islands and ports in between, or from Singapore and Thailand to the many amazing places in Malaysia and Indonesia. There's plenty of storage on board and one of the most spacious galleys ever seen on a yacht of this size.
The crew area is also very comfortable, with three crew cabins and nice living quarters, and when crew are well looked after, guests will be well looked after! Furthermore, the access and movement between guests and crew are well thought out, with maximum privacy and convenience for both parties, so she's ideal for long voyages.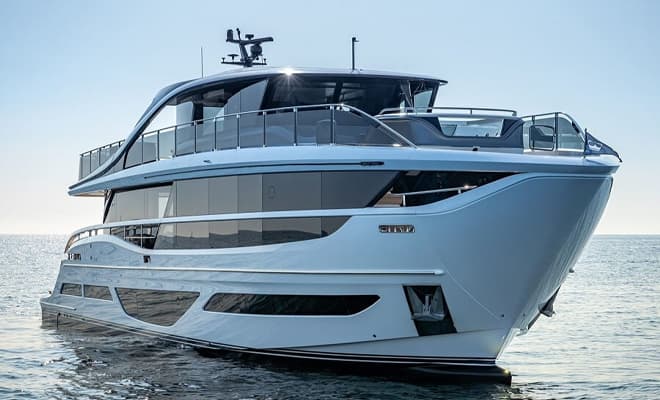 What has made Princess such a consistently popular brand in the region?
Princess has long been one of the world's leading luxury motor yacht brands and is renowned for uncompromising build quality, advanced engineering and seakeeping that continues to lead the way. As part of LVMH, the world's largest luxury conglomerate, Princess also offers timeless, elegant design, while the recent collaboration with Pininfarina, such as on the X95, has raised the styling to the next level.
Another of the most important aspects is the dedication and ongoing support of the shipyard's aftersales service and technical team. Together with our own commitment, experience and the most investment among all Princess partners in Asia, this ensures the yachting experience of our valued Princess owners is unique.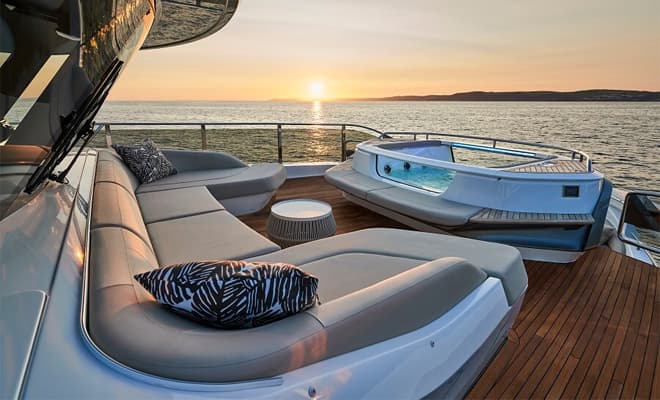 Will there be any more X Class models coming to the region?
We're proud to say that we'll soon welcome not another one or two but three more units of this flagship model into Southeast Asia! Each will have a bespoke layout and customisation, with one geared towards a family who enjoy diving and watersports.
We're also anticipating the arrival of the new Princess X80 into Southeast Asia this year, which at 83ft, offers the 'Superfly' experience to entry-level superyacht buyers. Furthermore, we're thrilled to be bringing the world premiere edition of the Princess Y95, which is going to be absolutely stunning.
For more reads on leaders, click here.
---