---
Business / Business of Luxury
LVMH's Strategy in Asia is a Multi-Pronged Approach
Despite the potential of Asia as a major market for the conglomerate, LVMH is not putting all of its eggs in a single basket.
Luxury fashion brands are no stranger to presenting its fashion runway show in Asia. The world's largest luxury conglomerate, LVMH, had already done its presentations in cities across the region in recent months. While these past presentations were typically spin-offs from the original shows, the decision to re-show in Asian cities unveils the strategic importance of engaging with consumers in this part of the world.
In its recent financial report for Q1, LVMH reported stronger-than-expected sales growth of €18 billion, which is a 29 per cent increase compared to the same period last year. Breaking down the figures, revenue earned from Asia (excluding Japan) registered a modest increase of eight per cent. Overall in 2021, the rest of Asia represented 35 per cent of the total revenue for the Parisian company. To only grow by eight per cent is a worrisome sign, and LVMH is determined to boost sales through vigorous engagement with the region.
Over the past year, brands under the LVMH group have devoted more resources to Asia by staging fashion shows in major capital cities. Last year in April, Dior re-showcased its Fall 2021 show in Shanghai as a guest of honour of Shanghai Fashion Week. Labelmate Louis Vuitton presented its spin-off womenswear show in Singapore last March, and that occasion marked the return of physical shows. A week ago, Louis Vuitton staged its Fall/Winter 2022 spin-off in Bangkok. Apart from its Fashion & Leather division, jewellery brands like Bvlgari and Tiffany & Co. also organised exhibitions to connect with local clients.
To understand the reason why LVMH places importance on Asia is simple: it is the fastest growing region in terms of GDP. According to The Financial Times, "Over the next two years, gross domestic product will rise faster in Asia than in the Americas and Europe, strengthening its position as the largest and fastest-growing economic bloc." Asia's GDP is expected to expand from US$33 trillion to US$39 trillion by 2023. This means that with economic growth, the income of its citizens will likely increase, which creates a pool of mass consumers who have the money to buy luxury goods.
Furthermore, luxury goods have been known to be a status signifier and this line of thinking is still prevalent in Asian countries. Capitalising on this phenomenon, companies like LVMH ensure that its presence is felt throughout with regular interactions. The idea that the world has entered an "Asian Century" has been echoed by many over the past few years and this further strengthens Asia's strategic importance.
Being the main engine of growth in Asia, China has been accredited as the primary market that brands aim to target. The country's double-digit economic expansion is a significant boon for LVMH as luxury goods have a high income elasticity of demand. In other words, as people become wealthier, they will buy more of the luxury goods. Coupled with the predominance of social media as a platform to flaunt one's wealth, owning a Dior Saddle Bag has increasingly become a necessity.
Understanding the market's potential, brands under LVMH have also chosen to appoint more Asian ambassadors. At Louis Vuitton, South Korean boyband BTS is its global ambassador, alongside tennis superstar Naomi Osaka and Jung Ho-Yeon of Squid Game fame. While Dior appointed Jisoo of girl group Blackpink to be its global ambassador while her other group members Lisa is the face of Celine and Rosè representing Tiffany & Co. The various representatives are to galvanise further support for its brands, and results have shown, especially in the Fashion & Leather division — it grew by 30 per cent in Q1, so the strategy of leveraging on the fame of these Asian celebrities has worked to LVMH's advantage.
However, while China remains to be one of the key markets that LVMH is targeting, there is also a need to decouple from the Chinese market. Earlier in March this year, the Chinese government ordered a lockdown in multiple major cities like Beijing, Shanghai, and Shenzhen to pursue a zero-Covid policy. Many stores had to close including luxury brands under the LVMH group. Perhaps, this was why two shows were conducted in Southeast Asia, to diversify its sales channels. The economies in ASEAN remain positive, and growth is estimated to hit seven per cent, according to a forecast by the Asian Development Bank.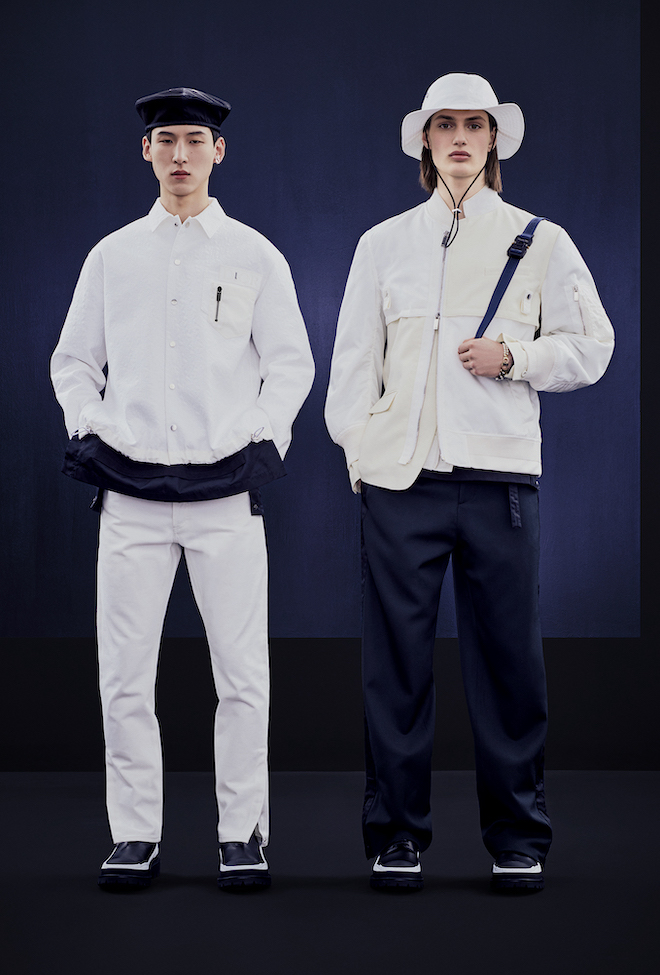 Opportunities are abound in Southeast Asia. The region is one of the world's fastest growing in terms of income, and its youths are leading the charge in consumer spending on luxury goods. Brands under the LVMH group are still top choices for the burgeoning young spenders in ASEAN, and this could be attributed to pop culture influence as mentioned earlier.
LVMH's strategy in Asia is quite clear-cut. It is definitely putting more emphasis on engaging with the region, but it does not base its business decisions on a blanket approach. The group is cognizant of its over-reliance on the Chinese market and is attempting to minimise any future impacts through diversification. As the saying goes, "Don't put all your eggs in one basket", its stronghold in Japan and South Korea has proven some results and it is continuing its efforts in the Southeast Asia region.
For more Business of Luxury reads, click here.
---