---
Cars / Cars and Bikes
McLaren Reveals the 570S Coupe
Ahead of the 2015 New York auto show, British automaker McLaren showed off its latest creation, the 570S Coupe.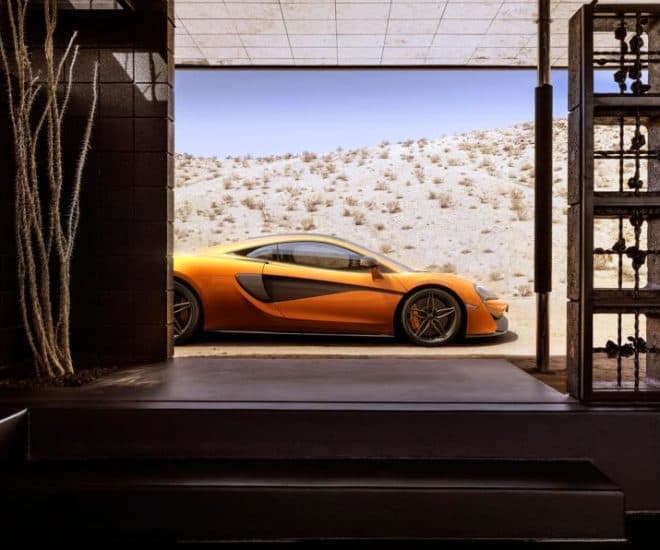 Ahead of the 2015 New York auto show, British automaker MCLAREN showed off its latest creation, the 570S Coupe.
Described as the most usable McLaren in history, the 570S Coupé promises hair-raising performance on and off the track but wrapped up in a carbon fiber package that is easy on the eye and easy to live with as a daily driver.
The 570S, revealed on Tuesday ahead of the New York International Auto Show on April 2, is aimed at those who would ordinarily be debating whether to buy a Porsche 911 Turbo S or an Audi R8 V10 Plus.
And, on paper at least, the baby McLaren is better than both.
As its name suggests, it has 570PS — that's 562bhp — on tap and, because it's built pretty much exclusively from carbon fiber and other exotic super-strong yet lightweight materials, it weighs just 1313kg, meaning it's lighter than any of its competitors and boasts a power to weight ratio of 428bhp per ton.
As for performance, those numbers translate into a 0-100km/h time of 3.2 seconds, a 0-200km/h time of 9.5 seconds and a top speed of 328km/h (that's 204mph). But as Porsche continues to demonstrate, acceleration, speed and handling are only elements of a much larger equation in this segment; if the McLaren really wants to join this exclusive club, it also has to perform well in inner-city areas, on car parks and be an adequate long-distance cruiser.
That's why the 570S has a redesigned suspension set-up that won't dilute its red-line cornering or grip but that will ensure it rides gently on highways and byways when switched from sport to normal mode.
And why the door openings and sills have been designed as much to make entry and exit easy as they have to improve aerodynamics.
The cabin is also more comfortable as standard than the bigger McLarens — the seats are plush and wrapped with leather, as is the dashboard, the infotainment system is up to scratch and there's even the option of a premium 12-speaker Bowers and Wilkins sound system (a weight-saving four-speaker sound system comes as standard). The cabin also offers stowage space to complement the 150-liter luggage compartment up front.
However, perhaps the most impressive thing about the new car is that despite having a twin-turbocharged 3.8-liter V8 engine and a top speed in excess of 200mph, it has a combined cycle fuel economy of 25.5mpg (11.1l/100km) and carbon dioxide emissions of 258g/km meaning that US owners can avoid the gas-guzzler tax.
The car will be displayed at the 115th New York International Auto Show from April 3 to 12 at the Javits Center. 
---