---
Style / World of Watches (WOW)
Hublot Big Bang Unico Bracelet – Finishing Touch
Baselworld 2015 is over, so brace yourselves for the deluge of reviews and reports that are to come! The "art of fusion" features very prominently in Hublot's products this year, and serves as a leitmotif that runs across the manufacture's novelties. Case in point: a new line of bracelets for the Big Bang Unico – […]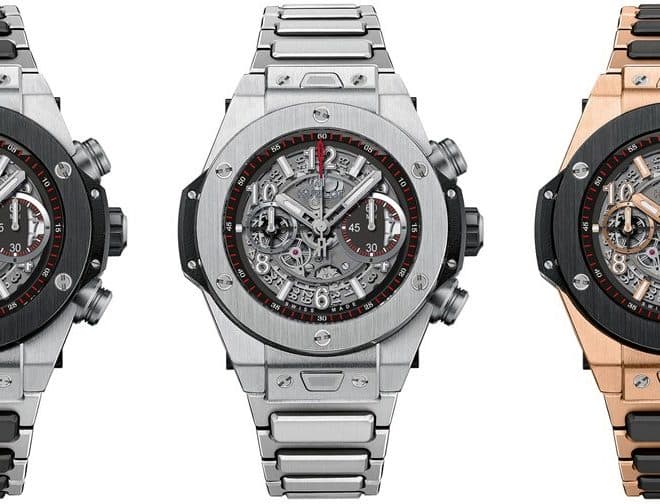 Baselworld 2015 is over, so brace yourselves for the deluge of reviews and reports that are to come! The "art of fusion" features very prominently in Hublot's products this year, and serves as a leitmotif that runs across the manufacture's novelties. Case in point: a new line of bracelets for the Big Bang Unico – the latest incremental evolution of the iconic chronograph.
The Big Bang, which was first introduced in 2005, has already undergone several design and functional iterations. It began housing Hublot's in-house Unico chronograph movement from 2013, for example, and underwent several technical and aesthetic modifications to its parts before that. The new bracelet is thus the latest of a series of improvements to the watch, and Hublot has dubbed it "the final touch" which comes in time to mark the collection's 10th anniversary.
The new bracelet is available in four versions, namely titanium, titanium and ceramic, King Gold, and King Gold and ceramic. Rubber detailing at the edges of each bracelet completes the package. Naturally, these bracelets have inherited the interchangeable strap system of the Big Bang Unico – one only needs to depress the button between the lugs to "eject" the bracelet.
---