---
Business / Business of Luxury
Burberry and Moncler Are The Most Sustainable Fashion Brands
Burberry and Moncler are the top two sustainable fashion brands this year, according to S&P Global's assessment.
The S&P Global Corporate Sustainability Assessment (CSA) is out, and Burberry and Moncler come out on top as the top two most sustainable brands in the textiles, apparel and luxury goods industry.
The Corporate Sustainability Assessment
The CSA is the world's most renowned sustainability indices. It was established in 1999, originally as a paper-based questionnaire that has evolved into the world's most foremost global sustainability benchmarks. Companies are given scores from 0 to 100, as well as percentile rankings for approximately 20 financially relevant sustainability criteria across three dimensions: economic, environmental, and social.
Companies that are assessed using the CSA fall into two categories: participating companies, which are companies that submit data to S&P, and non-participating companies. S&P takes data available in the public domain for non-participating companies.
Burberry and Moncler Top Sustainability Rankings
Both Burberry and Moncler have been ranked as the top two sustainable brands in the textiles, apparel, and luxury goods industry. Both labels have been given the same score of 87 out of 100. Burberry's sustainability score had remained consistent for the past five years, on the other hand, Moncler had a steady rise from 38 in 2016 to 87 this year.
Both labels were also miles ahead of the industry average in the economic, environmental, and social sustainability dimensions. Both brands were CSA survey respondents and were given S&P Global Gold Class distinctions in the rankings.
Other fashion labels included in the rankings include Kering and rival LVMH. Kering received the S&P Silver Class distinction, while LVMH was only labelled as a Yearbook member. Earlier in the year, Kering announced a company-wide ban on the use of fur, as a move to be more sustainable in the luxury industry. Burberry has also made the same promise to be fur-free.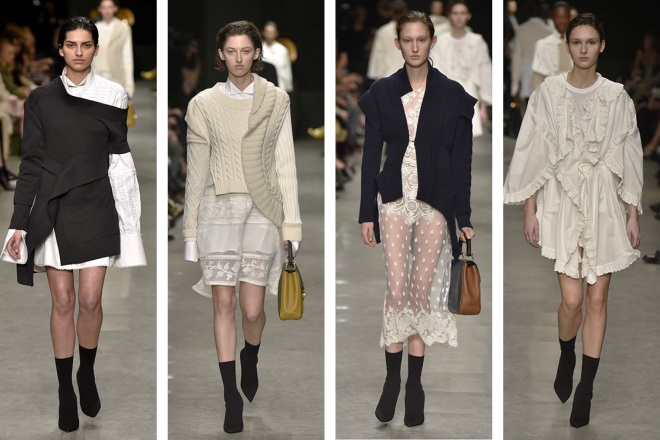 For automobiles, BMW tops the CSA rankings in its industry with an S&P Global Gold Class distinction and a score of 80 out of 100. Behind it, are General Motors Company and Honda with S&P Global Silver Class distinctions.
The issue of sustainability has increasingly dominated conversations and it is against the backdrop of the recently concluded COP26 that this ranking was released. The national agenda for many countries have now included sustainability and with pressure coming from its people, especially the youths, policies regarding this area will be closely monitored.
For more Business of Luxury reads, click here.
---