---
Style / World of Watches (WOW)
Watchmakers see strong 2011
Watchmakers gave upbeat forecasts for 2011 at the industry's largest fair on Wednesday, although the deadly earthquake which hit key luxury consuming country Japan and Arab uprisings cast shadows over the expectations. Industry giants including Swatch and LVMH have all posted strong recoveries over 2010 and they are expecting the recovery to continue in 2011. […]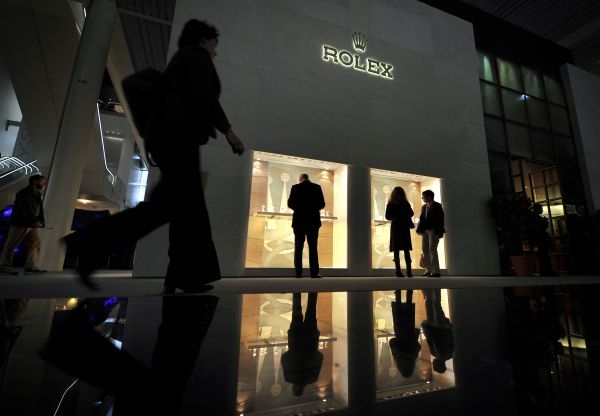 Watchmakers gave upbeat forecasts for 2011 at the industry's largest fair on Wednesday, although the deadly earthquake which hit key luxury consuming country Japan and Arab uprisings cast shadows over the expectations.
Industry giants including Swatch and LVMH have all posted strong recoveries over 2010 and they are expecting the recovery to continue in 2011.
Swiss exhibitors underlined that January sales were up 16.9 percent over a year ago and predicted that 2011 would be a new record year for the industry.

"This return to full health has been confirmed through the whole of the year just gone by, so let us assume that 2011 is going to turn out to be just as positive and that the entire industry will thus be able to continue to progress," said Sylvie Ritter, who manages the Baselworld fair.
However, the earthquake in Japan and an ensuing nuclear crisis as well as popular uprisings in the Arab world have cast shadows over those forecasts.
"Although the movement appears to be heading in the right direction, our uncertain geopolitical situation still makes it imperative for us to be cautious in our analyses," acknowledged Jacques Duchene, who heads the committee of exhibitors.
The organisers of Baselworld did not expect any cancellations from Japanese exhibitors, but Ritter believed that the disaster was expected to have some impact on the industry.
"From the point of view of luxury consumption, Japan is a very important market," she said.
"We expect some modifications but we hope that they will be just temporary," she added, in response to a question about the possible impact on the industry.
Luxury brands from Chopard to Rolex to Patek Philippe trotted out their latest timepieces at the fair, which is expected to attract some 100,000 visitors.
Organisers said 1,892 exhibitors form 45 countries are showcasing their latest creations over eight days over 160,000 square metres in the northern Swiss city of Basel.
Francois Thiebaud, who represents exhibitors from Switzerland, said that trends this year include a "return to classic models, inspired by the 1950s and 60s."
The designs are "less exuberant" with steel and gold as favoured materials this year.
Watchmakers have experienced a dramatic recovery in 2010 after the financial crisis.
The world's biggest watchmaker, Swatch, posted a 41.5 percent jump in 2010 net earnings to 1.1 billion Swiss francs ($1.2 billion), and promised to smash through 10 billion francs in sales in about three years' time.
French group LVMH meanwhile soared past the 3 billion euros mark in profit in 2010 while Richemont said sales were up a third to 2.1 billion euros in the first quarter of 2011 alone.
Source: AFPrelaxnews
---