---
Style / World of Watches (WOW)
Coloseo Valentine watch by Saint Honoré
With a new version of its Royal Coloseo, the luxury Paris watchmaker Saint Honoré delights its female customers for Valentine's Day.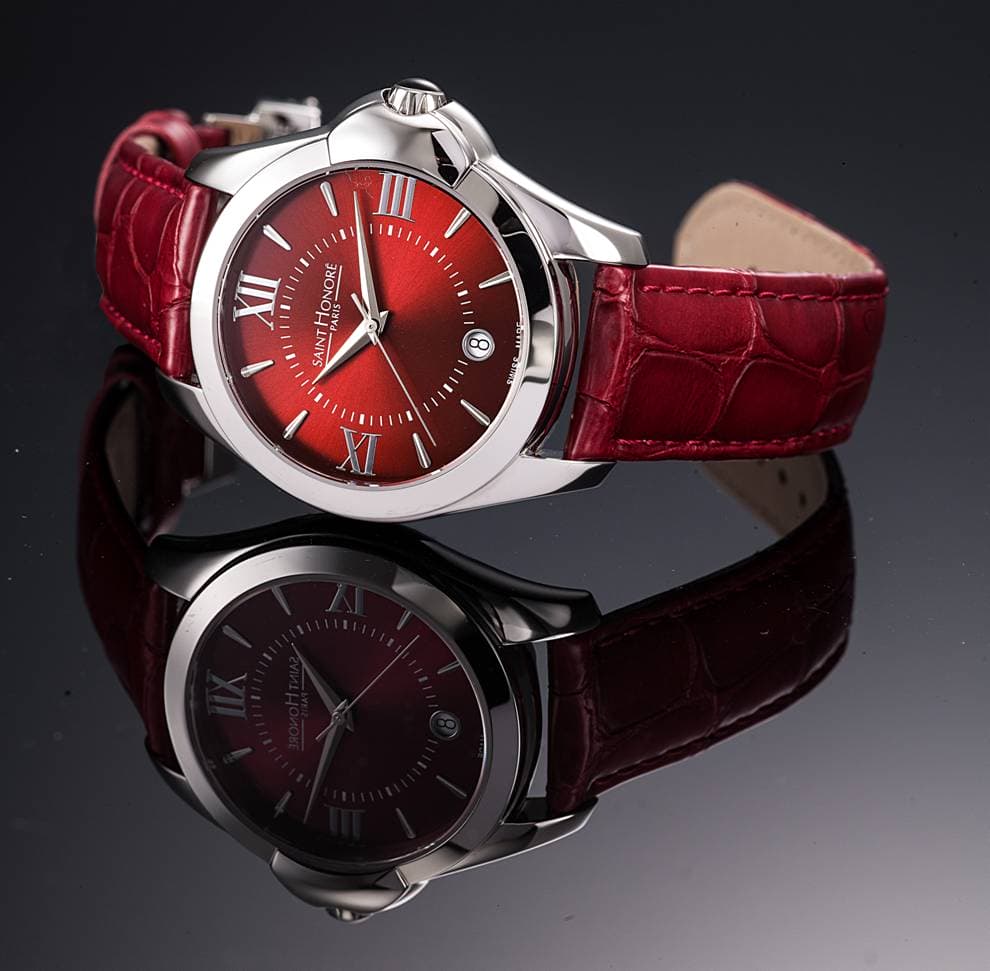 Paris watchmaker Saint Honoré has introduced the Coloseo Valentine, a women's watch inspired by the celebration of love. All in red, this timepiece is truly a symbol of passion, with its modern and ultra-feminine rounded design.
Based on a quartz movement, the watch displays hours, minutes and seconds and is waterproof to 30m. The 38mm stainless steel case features a crown topped with a black onyx cabochon.
For women who prefer more subtle shades than romantic red, Saint Honoré also offers the Coloseo Valentine in white, purple, chestnut brown or gold.
---