---
Style / World of Watches (WOW)
On Newsstands WOW Festive 2019
Sneaking in before the New Year is our salute to watchmaking's best and brightest moments in the year that was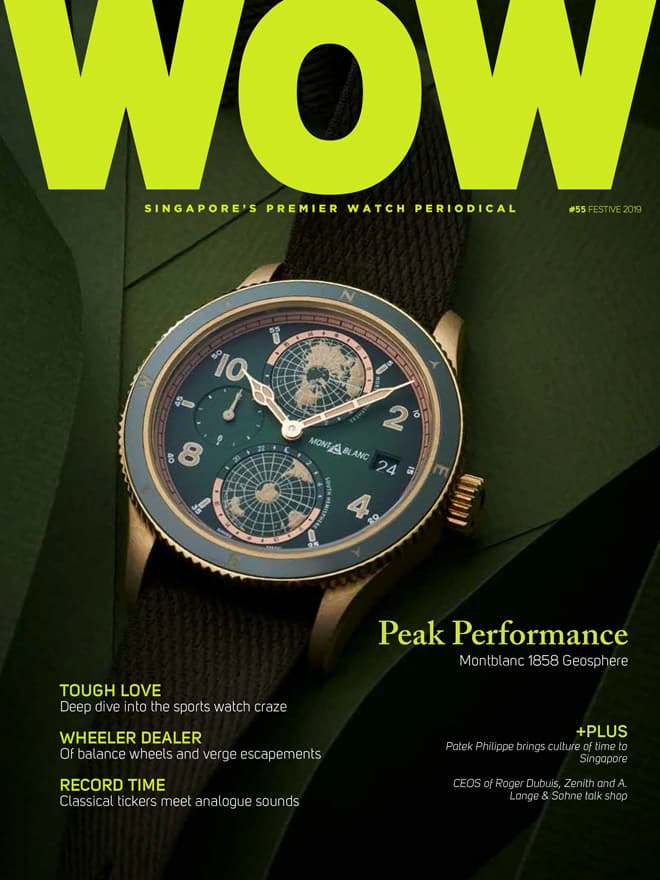 By far the biggest story in watchmaking recently is the dominance of the steel sports watch, and the Festive issue of WOW gets to grip with it in a special 20-page report. The craze for these sorts of watches is completely out of control, and the magazine sets aside Christmas, New Year's and Chinese New Year to go all in on it. 
"One of the benefits of having two issues out in the same month is we can be more whimsical and celebratory on one side, while indulging our evergreen passion for watches on the other," said WOW Editor-in-Chief Ashok Soman. The two issues are WOW Festive and the special annual edition of WOW Jewellery. "WOW Jewellery looks the part of a glossy party book, while WOW Festive occupies a rarefied space. It dares to ask big questions of our favourite brands, and indeed of all of us who buy watches," he continued.
The issue also asks probing questions of the CEOs of A. Lange & Sohne, Roger Dubuis and Zenith; coincidentally, all these brands have skin in the game as far as the sports watch is concerned. 
The sports watch is also multi-dimensional, sometimes representing a taste for adventure, as the issue's cover star, the Montblanc 1858 Geosphere demonstrates. A limited edition in bronze, the watch presents a strikingly different sort of proposition – something for the gentleman explorer.
Elsewhere in WOW Festive, the editorial team flexes its creative muscles with some strong visual flavours. A staple part of the WOW brand, the Name of the Game and Crossover Frequency spreads present standalone pictorial stories about the nature of time and the power of brand associations. 
As always, the team behind WOW hopes readers will find inspiration in the issue. "Personally, I continue to hope that people will seek out watches that they like, because they like them. It is the best way to enjoy the world of watches," said Ashok.
---