---
Style / World of Watches (WOW)
Navigating With the Bell & Ross BR 03-92 Radiocompass
Bell & Ross continues to innovate their Flight Instruments collection with their latest creative exponent — the Bell & Ross BR 03-92 Radiocompass.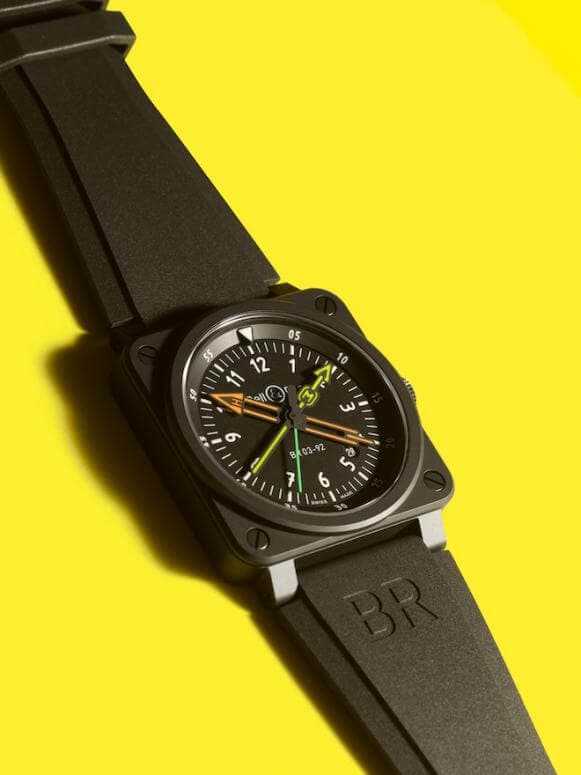 Franco-Swiss watchmaker Bell & Ross always had a fascination with aeronautical and military instruments since its formative years. With roots steep in military history and values, the statement "from the cockpit to the wrist" perfectly sums up the deep connection Bell & Ross has forged with its professional aviation watches. In 2010, a family of air navigation-inspired timepieces were created under the Flight Instruments collection, paving the way for a cult following in the years ahead. Twelve years on, the Flight Instruments collection continues to grow with the addition of its latest creative exponent — the Bell & Ross BR 03-92 Radiocompass.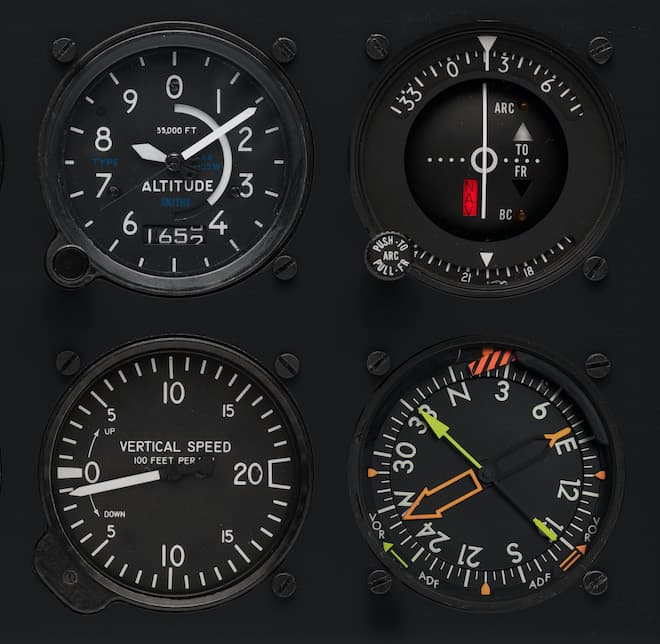 Designed after its namesake tool, the BR 03-92 Radiocompass was inspired by the pilot cockpit's navigational radio compass instrument. The onboard radio receiver acts as a positioning assistant as it indicates the position and direction of an aircraft via beacons on the ground. This indispensable tool guides pilots regardless of visibility, allowing pilots to navigate even in night or low visibility (fog or rain) conditions.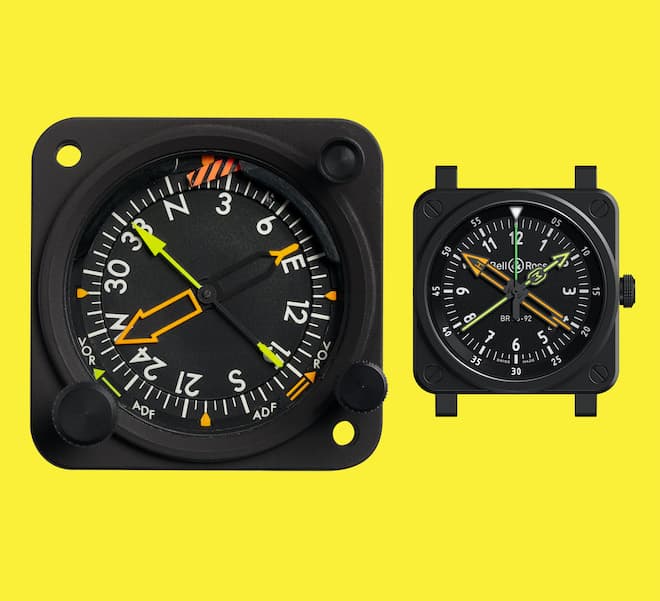 As with all Flight Instrument collections, the BR 03-92 Radiocompass takes design cues from its source of inspiration. A characteristic pair of watch hands are stylised after those seen in the cockpit. Bold colours (orange, yellow and green) aid with visual contrast while injecting a touch of cheekiness to Bell & Ross' otherwise serious demeanour. Given the unconventional shapes of the watch hands, the alphabets, H and M, are added to denote the hour and minute hands accordingly. Generous coats of Super-LumiNova are painted on the hands
Other subtle references act as finishing touches to this exclusive, 999-piece limited edition timepiece. Three layers of white graduated markings are arranged concentrically, with a triangle pip, minute indexes and numerals adorning the graphic dial. The innermost hour numerals are rendered in highly legible isonorm typography and positioned towards the centre of the dial as a nod to the radio compass navigation instrument. Generous coats of Super-LumiNova are painted on the watch hands and twelve five-minute intervals for readability under low light conditions.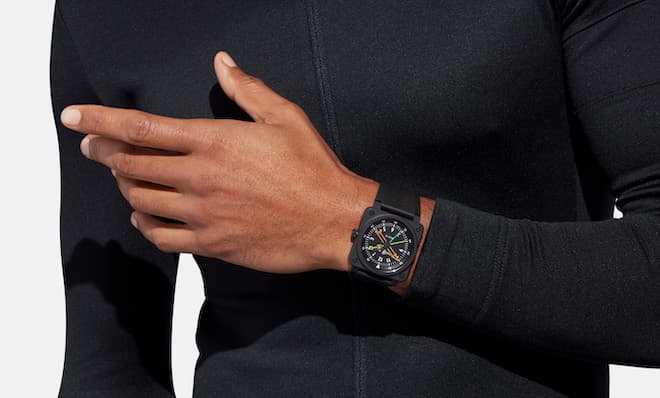 As with the majority of Bell & Ross' pieces, the square and circle maintain a key influence in the watch's design language. A predominant square-shaped case features rounded edges with a circular time display set within. Matte black ceramic is the choice of material for the case as it is prized for being lightweight, hypoallergenic, scratch proof and tough, and is commonly used in the aeronautical industry.
For more watch reads, click here.
---