---
Style / World of Watches (WOW)
Hermes Arceau Moonphase Retrograde pocket watch
A pocket watch is undeniable the gentleman's most classic accessory that survived the passed decades, even centuries of fashion development. Hermes adds that old fashion classical feel with this 18kt gold pocket watch with 43.5 mm casing, suspended from a leather strap that doesn't take away from it, as do many chains. Completely with moonphases […]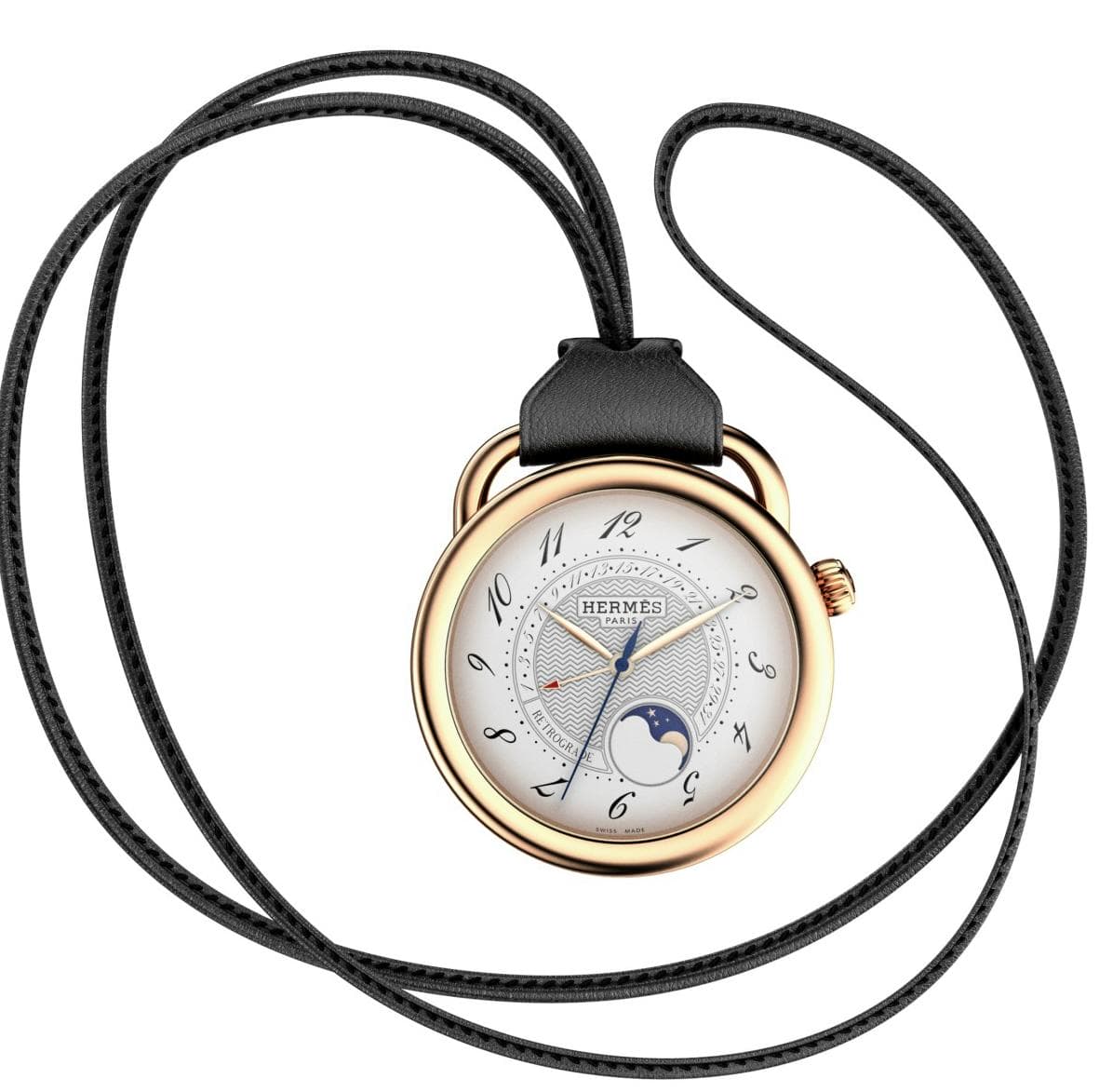 A pocket watch is undeniable the gentleman's most classic accessory that survived the passed decades, even centuries of fashion development.
Hermes adds that old fashion classical feel with this 18kt gold pocket watch with 43.5 mm casing, suspended from a leather strap that doesn't take away from it, as do many chains.
Completely with moonphases to keep track of all those New moons and crescents as the days tick by.

Just twenty-four examples of the Arceau Moonphase Retrograde watch will be produced, each bearing an engraved individual number as a subtle reminder of exclusivity.
Source: Danefrost
---