---
Style / World of Watches (WOW)
Henry Cavill with Jaeger-LeCoultre Polaris at World Premiere of Mission: Impossible – Fallout
British superstar and cinema's most ripped Superman, Henry Cavill wore his Jaeger-LeCoultre Polaris Chronograph in rose gold to the world premiere of the latest instalment of the Mission Impossible franchise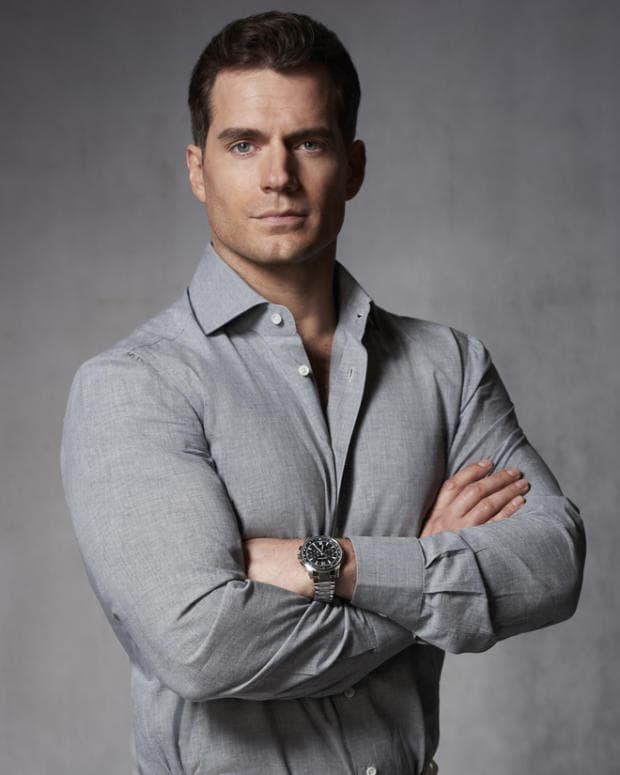 At the world premiere of the 6th Mission: Impossible – Fallout, a movie which VOX called "the most entertaining blockbuster of the summer", British superstar and cinema's most ripped Superman, Henry Cavill wore his Jaeger-LeCoultre Polaris Chronograph in rose gold.
The action packed Mission: Impossible – Fallout which includes death-defying action is touted to be the most stunt-packed Mission: Impossible movie in the franchise to date. 56 year old lead Tom Cruise was left with a broken ankle during one of the gripping scenes set in Paris and he had confessed to Stuff that he had returned on set with a broken ankle only resting in between scenes. Thankfully, Cavill, who plays a CIA agent tasked with taking the IMF team down in the film, had a less eventful experience, allowing the handsome man-mountain and his rose gold Jaeger-LeCoultre Polaris Chronograph to go unblemished, unlike a certain Doctor Strange's JLC Master Perpetual Calendar.
Henry Cavill with Jaeger-LeCoultre Polaris at World Premiere of Mission: Impossible – Fallout
"The Polaris is such an attractive watch that it can fit into almost any part of my daily life. I wear it as often as possible. I first came across Jaeger-LeCoultre after they invited me to the Jaeger-LeCoultre Gold Cup Polo match. I was also fortunate enough to attend the lunch beforehand at Lord and Lady Cowdray's house, where I had the great pleasure of being taught how to swing a polo club, sadly on foot, however, not from horseback!" – Henry Cavill
Henry Cavill joined Jaeger-LeCoultre's circle of stellar friends last year and in a series of recent publicity photographs for the brand, ,Cavill chose to wear the SIHH 2018 Jaeger-LeCoultre Polaris in its Chronograph iteration. The Jaeger-LeCoultre Polaris Collection celebrates the 50th anniversary of the iconic Memovox Polaris watch from 1968 with a collectible series of interpretative rather than re-issued watches.
Cavill began his film career with a role in Laguna (2001) and Kevin Reynolds' adaptation of The Count of Monte Cristo (2002) but his supporting role in Showtime's television series, The Tudors, as Charles Brandon, 1st Duke of Suffolk supercharged his career. He eventually shot to international acclaim with 2013's Man of Steel, playing the titular character.
Cavill channels effortless English style and elegance and was the first non-American to step into the iconic, Superman suit. where it became the highest-grossing Superman film of all time. Cavill's sartorial flair was on full display in Guy Ritchie's spy drama The Man from U.N.C.L.E. where he played American superspy Napolean Solo dressed in London tailor Timothy Everest's creations. Everest previously fitted Ralph Fiennes for Skyfall and Spectre and Christoph Waltz and Dave Bautista for Spectre.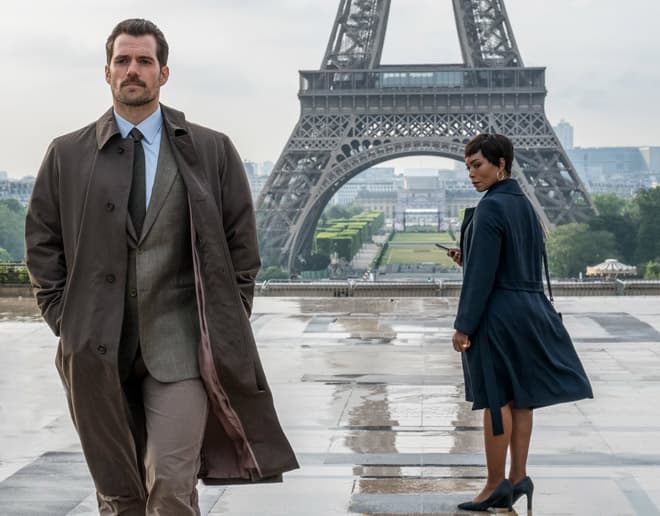 Cavill's choice of the rose gold Jaeger-LeCoultre Polaris Chronograph matched the timeless tailored ensemble at the world premiere of Mission: Impossible – Fallout. For those unfamilar, the Jaeger-LeCoultre Polaris collection is a 2018 novelty inspired by the iconic Memovox Polaris watch from 1968, developed specially as a sportive series of timepieces to join the brand's existing pillars. Not just a single homage to a historical reference, the new Jaeger-LeCoultre Polaris collection takes the spirit of Memovox Polaris and applies it to today's man of action with a full range of timepieces: a three-hand automatic, a chronograph and a chronograph world time, as well as two models with a stronger vintage feel: the Jaeger-LeCoultre Polaris Date and the Jaeger-LeCoultre Polaris Memovox.
Singapore will see the premiere of the Jaeger LeCoultre Polaris collection from the 19th to the 23rd of July at an exclusive VIP event with World of Watches and other partners.
---