---
Style / World of Watches (WOW)
Bruised and battered Bernie Ecclestone in Hublot ad
On November 25th, 2010, Bernie Ecclestone was mugged and his Hublot watch stolen from his wrist. The 80-year-old, attacked a week ago, sent the snap to Jean-Claude Biver, CEO of Hublot, with the note: "See what people will do for a Hublot". Since the two share a certain sense of humor, they soon agreed to […]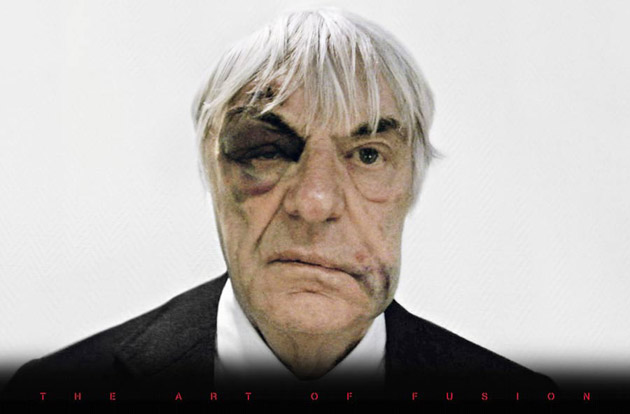 On November 25th, 2010, Bernie Ecclestone was mugged and his Hublot watch stolen from his wrist.
The 80-year-old, attacked a week ago, sent the snap to Jean-Claude Biver, CEO of Hublot, with the note: "See what people will do for a Hublot".
Since the two share a certain sense of humor, they soon agreed to turn the incident into an advert.

It was to be a strictly one-off shot appearing in the Financial Times and the International Herald Tribune of December 8th and 9th 2010, only.
The advert features the original, un-retouched photograph of Bernie Ecclestone and his original commentary.
The ad also notes that Hublot does not condone this method of acquiring one of their watches. Hublot is F1's official watch partner.
---