---
Style / World of Watches (WOW)
100 Tourbillons By Sincere Fine Watches
  Sincere Fine Watches launched the much anticipated 100 Tourbillons Exhibition at its Ngee Ann City boutique, featuring 21 of the most renowned watchmaking brands in the world like Audemars Piguet, Breguet, Jaeger-LeCoultre and Franck Muller. This exhibition is the first in Southeast Asia and all 100 timepieces on display total more than $50 million. […]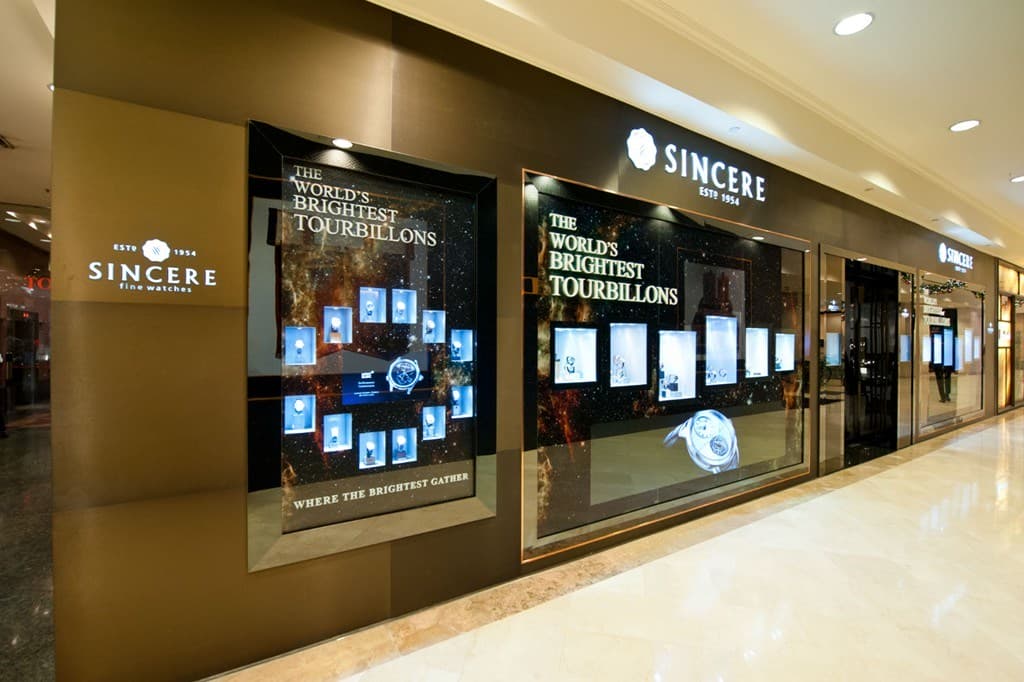 Sincere Fine Watches launched the much anticipated 100 Tourbillons Exhibition at its Ngee Ann City boutique, featuring 21 of the most renowned watchmaking brands in the world like Audemars Piguet, Breguet, Jaeger-LeCoultre and Franck Muller. This exhibition is the first in Southeast Asia and all 100 timepieces on display total more than $50 million.
About 150 partners and guests graced the opening event, admiring the boutique's façade, which is segregated into four categories – Core Tourbillons (watches with one tourbillon), Multi Tourbillons (watched with more than one tourbillon), Tourbillons with Complication (tourbillon watches with additional complications like minute repeater and perpetual calendar) and Jewellery Tourbillons (jewellery watches with tourbillon).
Through the boutique's windows, video presentations shared the story and savoir-faire behind each tourbillon from the various manufactures. The 100 Tourbillons Exhibition by Sincere Fine Watches will run until 12th February 2014.
---