---
Style / Accessories
Richard Nicoll mobile phone-charging handbag
One of the most talked about pieces from the ongoing London Fashion Week is a Richard Nicoll handbag that can power a cell phone. Nicoll unveiled the elegant white tote — which was designed in collaboration with phone company Vodafone — at his presentation February 19. Designed to charge Blackberries, iPhones and androids while on […]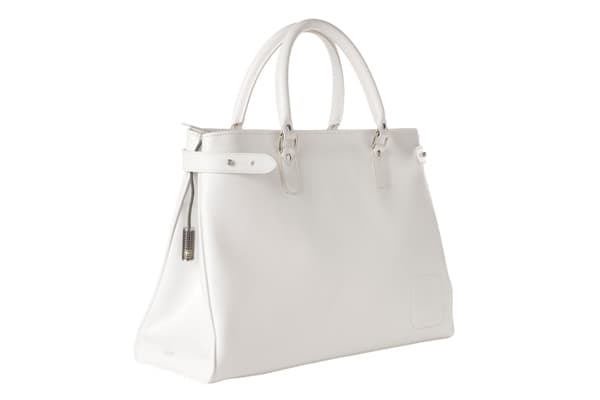 One of the most talked about pieces from the ongoing London Fashion Week is a Richard Nicoll handbag that can power a cell phone.
Nicoll unveiled the elegant white tote — which was designed in collaboration with phone company Vodafone — at his presentation February 19.
Designed to charge Blackberries, iPhones and androids while on the move, The Telegraph reports that the final product will go on sale this Spring.

The creator told the publication that the bag was "especially relevant" this season as his collection is "all about the notion of work and all its facets in modern times".
The bag must initially be charged from the mains power using a cable that magnetically attaches to its outside. The tote will then be able to power up cell phones for at least two days.
London Fashion Week runs until February 21, with menswear on February 22.
---