---
Style
A Look At Kamala Harris: Politics, Style, And Influence
Apart from being the Vice President of the United States, Kamala Harris is well known for her collection of pearl jewellery. We examine some of the pieces in her collection.
When the election results were announced, the world was presented with a new dawn in Vice President Kamala Harris. Considered to be among the most influential women in America's history, she symbolizes female empowerment, and resilience when scaling new heights. Being the first female Vice President of the USA, she also holds the highest position a woman has held in the USA's history.
Life In Office
Kamala Harris graduated from Hasting College of the Law, at the University of California. She then started her career at the Alameda County District Attorney's Office. Harris later served in the San Francisco District Attorney's Office and the San Francisco City Attorney's Office.
Her career kept scaling new heights. She was elected as the District Attorney for San Francisco in 2003 and California's Attorney General in 2010, later being reelected in 2014. She also served as a junior senator and California's senator in 2016, becoming the second African American woman to serve in the senate.
Vice President Harris gained political mileage as a senator and built her profile by advocating for health care reforms and questioning some of President's Trump Administration's appointments. In 2020, she sought the Democratic Party presidential nomination, but she later withdrew her request. After which, President Joe Biden appointed her as his running mate.
Their presidential ambition bore fruits. They were elected to office, making her the first female Vice President of the United States.
Pearl Style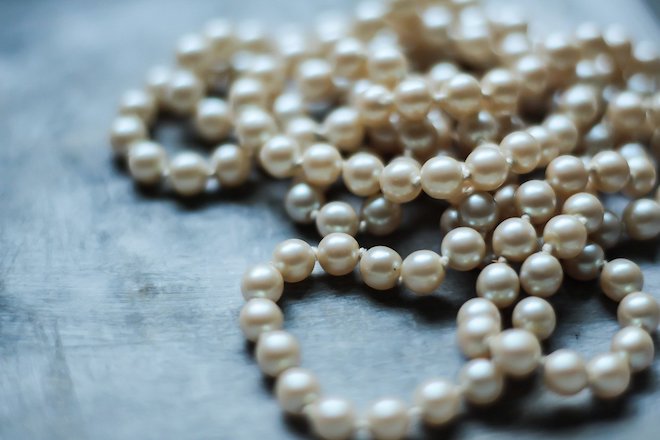 During the Inauguration, women and other groups around the world wore pearl jewels in support of Vice President Kamala Harris. Harris is known for her style that always includes a range of pearl collections. Pearls, which have always been seen as a symbol of women's strength, best describes her.
We take a look at the Kamala Harris Pearl Collection:
Irene Neuwirth's Gumball Necklace
Considered one of Kamala Harris's favourite necklaces, the Gumball necklace features a mixture of Akoya and South Sea pearls playfully spaced on an 18k Yellow Gold chain. The necklace worn by Kamala Harris is 34 inches in length. There is also a different variety of rose gold chains used on the pearls.
The ring features a South Sea pearl with rose overtones, surrounded by diamonds, set in 18k Yellow Gold. It is one of the few pearl jewels that announces Kamala Harris' style.
Pearl Haute Joaillerie Necklace
This was one of the jewels worn by the Vice President during her Inauguration. The necklace features a gold chain with brilliant diamonds floating between the links holding the pearls. The pearls used here are from Tahitian South Sea and have a white overtone. The pearl sizes range between 7-8.5mm.
Pavé Diamond Tahitian Necklace
This Tahitian necklace features a 29-carat Pavé diamond and pearls ranging from 13mm to 17mm in size. The Vice President has been seen wearing this necklace on several occasions.
Everyday Essential Double Strand Akoya Necklace
This necklace by Mikimoto features well-crafted Akoya pearls ranging between 5.5mm to 8mm in size. The pearls are strung on an 18k white gold chain. It also has a custom Mikimoto clasp. 
Lunaria Gold and Mother-of-Pearl Necklace
Kama Harris has been seen wearing this necklace on several occasions, like the gun violence forum in Las Vegas. The necklace features an 18k yellow gold chain and white mother-of-pearl. 
Irene Neuwirth's Custom Diamond And Pearl Earrings
These earrings features a diamond pavé, hexagon step-cut diamonds and Akoya pearls sized between 7.5mm and 10.5mm. Kamala wore them during the inaugural celebration party.
Pearl and Turquoise Necklace
The necklace features white Akoya pearls, sized between 7.5-8.5mm, and turquoise cabochon on an 18k yellow gold chain. Kamala was seen wearing the necklace during the vice presidential debate against Mike Pence.
Influencing A Curation
With Kamala Harris proving to be an influential woman of style, The Pearl Source, a pearl retailer and distributor based in the USA, drew from her inspirational story. To show support for and recognise influential women in history, The Pearl Source decided to make pearl jewellery curations, called Power Pearls, inspired by these women.
Kamala Harris's signature look with pearl jewels made her the first woman to be celebrated.
We look at some of the top Kamala Harris-inspired Power Pearls:
Pink Mother Of Pearl Darcie Earrings
The AAA quality earrings are made up of pearls sized between 9-10mm. The high luster pearls are round in shape and have their origin in China.
Gold South Sea Sabrina Earrings
The earrings feature two round South Sea pearls. The pearls are of AAA quality and 8.0 mm in size. They are mounted on fine 14k white or yellow gold. The pearls have a high luster and golden overtone.
Golden South Sea Necklace
This necklace comes in either a choker or princess length. It has AAA quality round pearls. The pearls range between 12 to 15mm and are mostly golden coloured, mounted on a yellow gold chain. The necklace also has an 18k yellow gold twist clasp.
Gold Freshwater Tincup Deborah Necklace
This necklace features AAA Baroque pearls. The pearls are 9mm in size and have a very high luster. The necklace also comes in different lengths: princess, matinee, or opera. The pearls are strapped on a 14k white gold chain. The pearls used in this necklace originate in China.
The earrings are made with a high luster pearl. The earrings have two parts: a white freshwater pearl and black mother-of-pearl. The baroque-shaped pearls are of AAA quality and are 9-10mm.
Remarks 
Kamala Harris is not just an influential politician. She also knows how to get her style right. With her history in using pearl jewellery, she has influenced others to consider pearls as contemporary accessories, where they were once thought traditional.
Pearls, a symbol of women's empowerment, have managed to find themselves back in the fashion world. The proceeds of Power Pearls, meant to support women organisations, will help realise the ubiquitous use of pearls.
---