---
Style / Jewellery
Forever As One: Shopping Engagement Rings Together
Once a secret action, getting engagement rings these days are now part of the journey toward a perfect matrimony.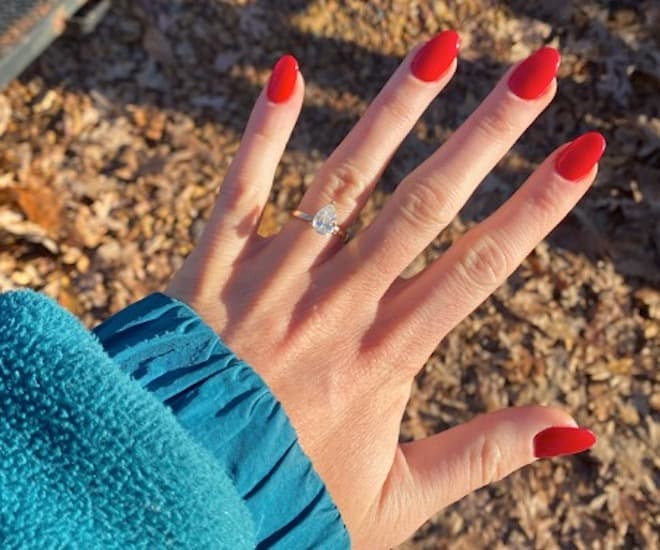 Wedding rings are wearable symbols of love and commitment, and it reminds you of the vows taken at the beginning of your union. Engagement rings, such as the Peach sapphire engagement ring, are stunning jewellery pieces that you can't get enough of looking at every day. This explains why an engagement ring is a significant purchase for you and your partner.
Traditionally, engagement rings were purchased in total secrecy to surprise your partner. More couples currently prefer shopping together, but the societal expectation that a proposal should be a surprise still holds some people back.
Should Couples Look for Engagement Rings Together?
Currently, 62 per cent of couples prefer shopping for engagement rings together. If the idea of being engaged has been discussed before, most couples prefer exploring engagement ring options together before the actual proposal happens. Be it window shopping online or at the mall, couples should normalise talking openly about engagement rings.
Shopping for engagement rings together has many benefits. Trying on engagement rings is fun, as it allows you to try different styles. This is a good option, especially if neither of you knows what they are looking for. There are innumerable ring variations, which differ in band material, carat weight, side stones, and stone cuts.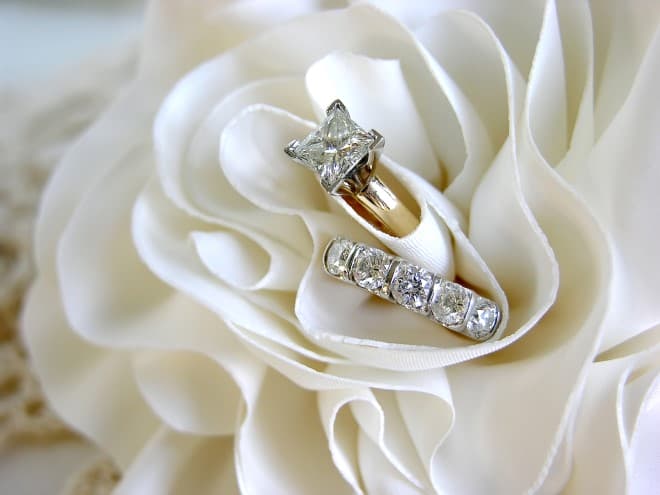 Searching for engagement rings together also allows couples to grasp better the cost of purchasing it. Since this is a lifelong investment, you should choose one that will last for decades. Shopping together gives you the leverage of customising your engagement ring. There are fewer risks if both of you weigh in on its design.
Unfortunately, this means you will blow out the element of surprise on engagement. While your partner won't know when or where, she'll definitely know a proposal is on the way.
How Should You Go About Ring Shopping?
If shopping for the engagement ring together is a good option, start by looking for possible options in jewellery stores and online stores. Ideally, most ladies have an idea or already know what they want. However, she shouldn't be restricted to a few options. She can explore various stone types, sizes, shapes, metal preferences, and other design elements. Remember that you shouldn't be pressured to purchase the first ring she adores.
How Can You Make Ring Shopping Romantic?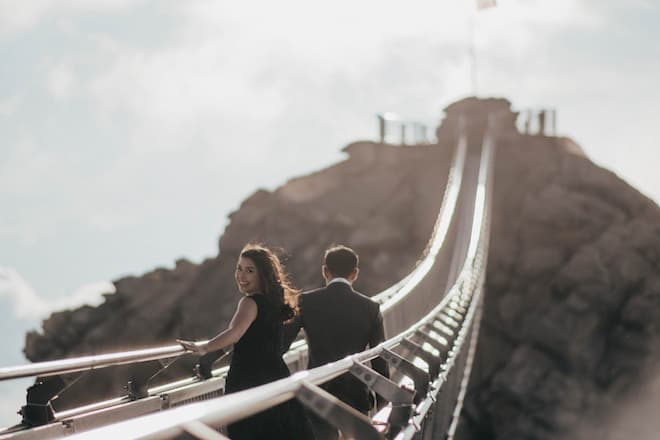 While shopping for an engagement ring together takes away the element of surprise when proposing, you can make the shopping experience romantic. Instead of including it as part of other mundane tasks, you should make the entire exercise a special occasion. For instance, you can take her out for lunch or plan a trip. She'll enjoy the spontaneity.
The Final Proposal
Most people think that shopping for engagement rings with their partners will ruin the proposal. However, visiting an online store or a physical jewellery shop and trying on several rings can be as special and romantic as seeing the ring the first time he takes a knee to propose.
For more jewellery reads, click here.
---