---
Style / Jewellery
Coco Crush by Chanel
Chanel has revealed the Coco Crush collection, which references its famous diamond quilted pattern.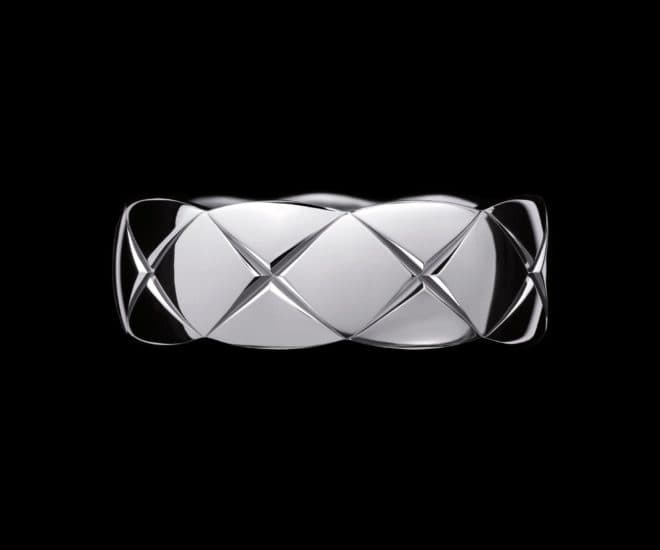 The French luxury brand has introduced Coco Crush, a jewelry collection inspired by the diamond quilted pattern seen in its handbags, among other accessories. The new line will be available from the end of April.
DON'T MISS: CHANEL IS FINALLY LAUNCHING E-COMMERCE
One of Chanel's signature motifs, diamond quilting is an integral part of the brand's heritage. Seen most famously on the brand's popular handbags and clutches, the pattern has also appeared on Chanel shoes and other accessories, as well as in haute couture and ready-to-wear items such as jackets. There is even a Chanel watch collection reprising the style.
Now Chanel is celebrating the motif once again with its Coco Crush jewelry collection. The generously sized items in this line offer an entirely new take on the diamond quilted pattern, which is delicately engraved in gold for an elegant and understated effect.
The collection includes rings and a cuff bracelet available in white or yellow 18K gold. The rings are available in small, medium or large versions.
The Coco Crush jewelry line by Chanel will go on sale at the end of April.
---