---
Style / Fashion
Louis Vuitton Introduces Monogram Watch Trunk in Titanium and Ruthenium
A superfluous luxury watch holder like this, of course, deserves its own French name – Coffret 8 Montres Monogram Titane.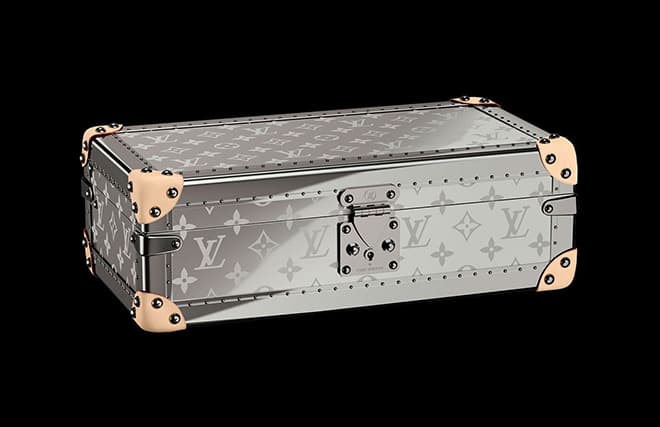 The world of luxury is often defined by excess. Nevertheless, boundaries are still pushed beyond the mechanical wonders to create products such as Louis Vuitton's new line of titanium trunks and boxes. Laser engraved with Louis Vuitton's signature motif, the monogram watch trunk bears a stylish appearance that truly constitutes opulence and wealth.
Louis Vuitton Titanium Watch Trunk – A Sleek and Extravagant Storage for Your Watches
For a superfluous luxury watch holder like this, of course, deserves its own French name. The Coffret 8 Montres Monogram Titane, as the name suggests, can hold up to 8 watches. The interior is lined with grey microfibre and 8 cushions that promise to protect your prized watches from any form of scratches.
Like all of Louis Vuitton trunks, the watch trunk also features a wooden frame and leather pieces secured with round-headed nails around all four corners. The lock and rims are made out of ruthenium – a rare, lustrous metal that does not tarnish at room temperature – which, in turn, provides the trunk with a contrasting silver shade for a more sophisticated look.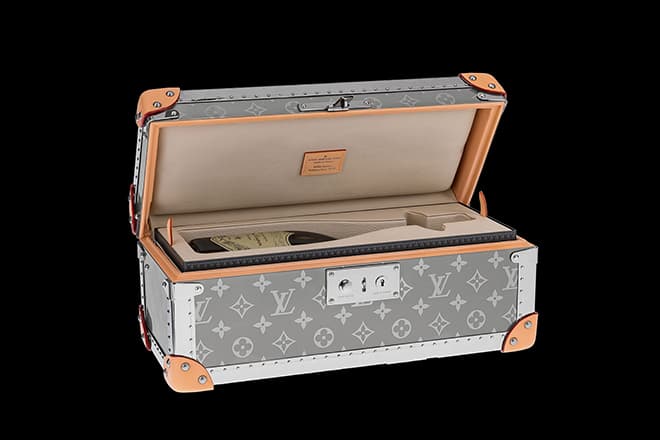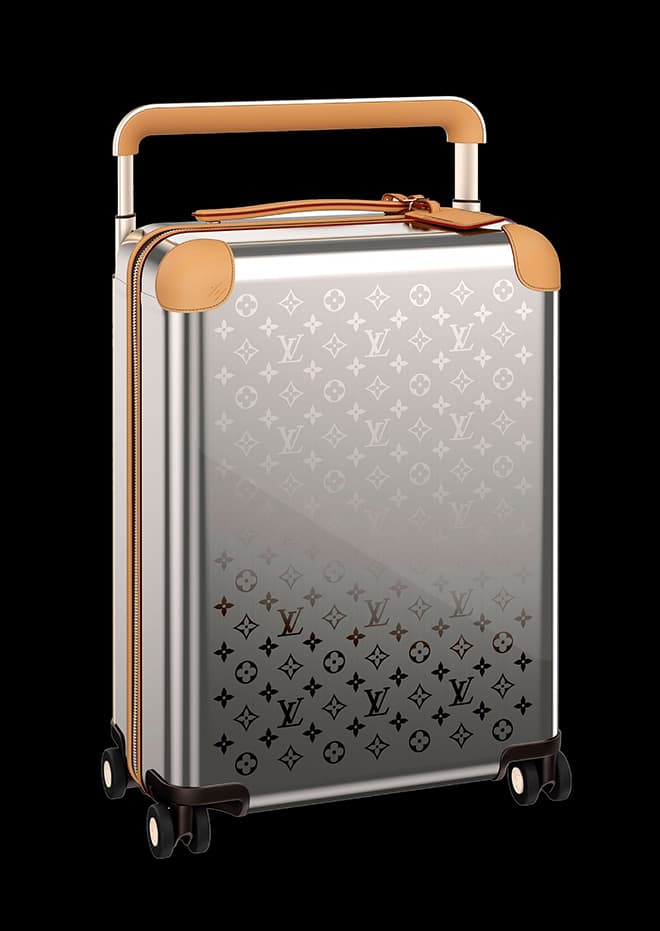 Retailing at SGD$37,500, the Louis Vuitton titanium watch trunk is considerably the more affordable product in the entire lineup of camera bags, champagne box and suitcases (even though it is still about 5 times the cost of the regular monogram watch trunk in canvas and leather).
Despite the fact that this is essentially just a titanium version of the Louis Vuitton canvas watch trunk with no added function nor features, the blend of Louis Vuitton's classic look with modern hi-tech materials is undeniably gorgeous. Thanks to the sci-fi inspired fall/winter 2018 collection from the brand's fashion counterpart, watch collectors can now indulge in an extravagant splurge for the storage of their prized possessions that look just as good as their watches.
The Coffret 8 Montres Monogram Titane is available for sale only at Louis Vuitton Boutiques.
---